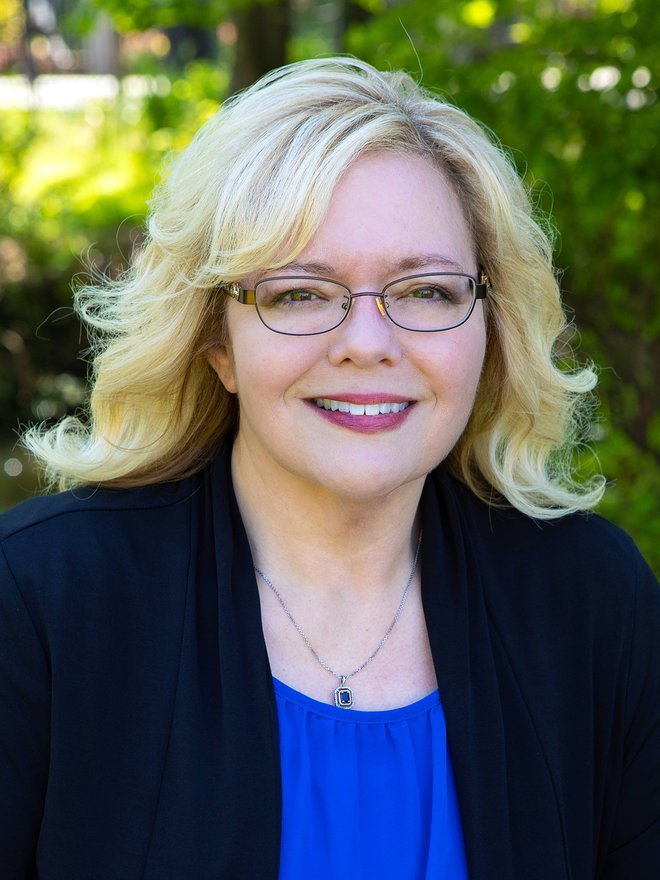 Damara Paris
Professor of Counselor Education
Director-CACREP Programs of Counselor Education
Campus Box 4036
Building Visser Hall
Room 328I
Director of CACREP programs
CACREP Core Faculty
Dr. Damara Goff Paris began working for Emporia State University in 2014. She is a certified rehabilitation counselor (CRC), and a nationally certified counselor (NCC). In 2020, Dr. Paris received the Excellence in Scholarly Activity Award from The Teachers College.
Dr. Paris completed a masters degree in Rehabilitation Counseling with the Deaf at Western Oregon University in Monmouth, Oregon in 1994, and a doctorate in Deaf Education and Deaf Studies at Lamar University at Beaumont, Texas in 2012.
Upon receiving her masters degree, she began working as the director and lead counselor of the Connection Program, a mental health facility for individuals who are Deaf or Hard of Hearing (DHH) and have co-occuring disorders. 
Her administrative, counseling, teaching and research experience has provided her with career opportunities in the private, non-profit, state and university fields.  These positions have included directing a state-wide telecommunications assistance program, overseeing a national marketing team with Sprint, and directing a doctoral program in Deaf Studies and Deaf Education.  Her research interests are diverse and include indigenous, women's and disability studies, particularly the intersectionality of all three minorities. 
Dr. Paris has participated in or established research projects about Tribal Vocational Rehabilitation (TR), issues of the Deaf Professoriate, and anxiety of counselors-in-training. A qualitative researcher, she has published several articles regarding cross-cultural implications of being Native American and Deaf. Dr. Paris has also published six books and is working on a Gallaudet University Press (GUP) book pertaining to the criminal justice system and Deaf offenders.
In 2022, Dr. Paris won The Teachers College's Excellence in Service Award. She consulted on the film "Being Michelle" about a deaf woman with autism who survived abuse and prison, which won the Audience Award for Best Documentary Feature at the Florida Film Festival. She was also awarded Emporia State's Graduate Mentor Award.