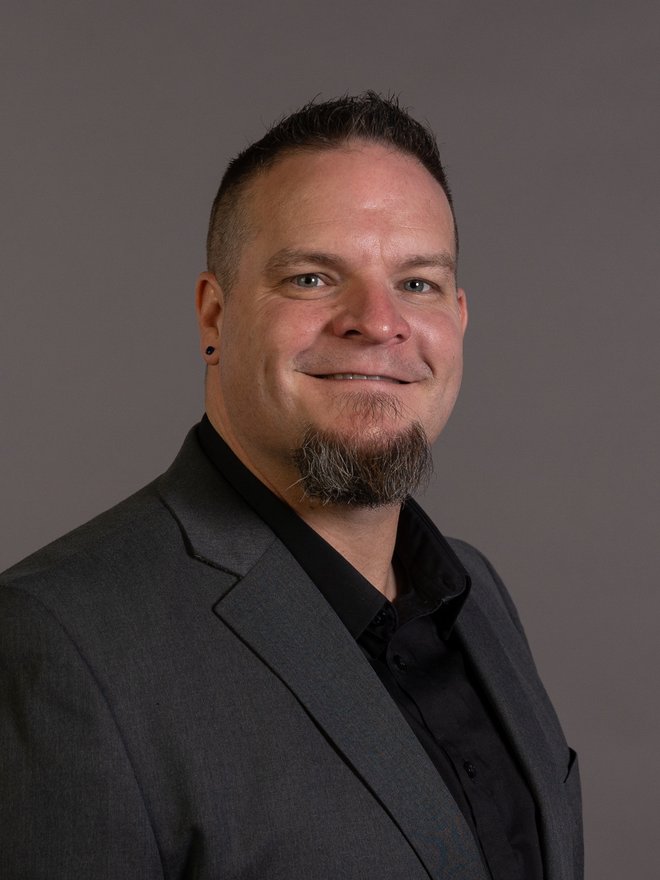 William Woodworth
Associate Professor of Music
Campus Box 4029
Building Beach Music Hall
Room 329
Department of Music, Box 4029
Emporia State University
Emporia, KS 66801-5087
Director of Athletic Bands, low brass
Dr. William Woodworth is the Director of Athletic Bands, Low Brass, and Electric Bass Instructor at Emporia State University. He received his Doctor of Musical Arts degree with an emphasis in wind conducting in 2009 from the University of Nevada, Las Vegas, and earned a Masters of Music degree in 2005 also from UNLV. He graduated with his Bachelors of Arts in music education from the University of Wyoming in 2001, and over the course of his education, studied conducting with Takayoshi "Tad" Suzuki, Professor Tom Leslie, Dr. Robert Belser, and Dr. Michael Griffith. He studied low brass performance with Jim Gray at UW and Dr. Deanna Swoboda at UNLV. He also studied composition at the University of Wyoming with Dr. Gary Smart.
Prior to the current appointment at ESU, Dr. Woodworth had been the Director of Bands at Las Vegas High School in Las Vegas, Nevada from 2010 to 2015, and the Director of Bands at Durango High School, also in Las Vegas, from 2005 to 2010. He was a Graduate Teaching Assistant for the UNLV Bands from 2003 to 2005 with primary focus on the UNLV Star of Nevada Marching Band, and the Runnin' Rebel Pep Band. He also served as the official drill writer for the UNLV Star of Nevada Marching Band from 2003 to 2008. Prior to moving to Las Vegas, he was the Assistant Director of Bands at Washington High School, in Sioux Falls, SD in 2002, and started his teaching career in 2001 as an Elementary Music Education teacher in Fort Collins, Colorado.
Dr. Woodworth is a custom marching band drill designer, and has written for groups of all sizes, all across the United States since 2002. In addition, he is a music composer, arranger, and has adjudicated for several groups and events across the United States, including working as a Drum Corps International Adjudicator. In addition to his education and experience, Dr. Woodworth is an accomplished performer on Tuba, Euphonium, Electric Bass, and he also marched Contra Bass (Tuba) with the Troopers Drum and Bugle Corps in 1995.