Bachelor of Science in Business, Business Administration – Sales Management Concentration
Put the pro in professional
Business Administration – Sales Management Concentration
There's a lot more to sales management than just selling a product. In this program, you'll gain a comprehensive understanding of wholesale and industrial selling, its social and economic functions, its role in purchasing and sales, and its relationship to the total business picture. You'll be p
What can you do with this degree?
You'll be prepared for a dynamic degree in the management of sales — a critical component of any business who sells any type of product.
Get ready for success
Our program focuses on getting you into internship positions so you can gain experience in your field, and make connections for your future job search. Internships with our program often lead to job offers before you even graduate. Not to mention, our average career outcomes rate one year after graduation is 98% over three years. That means our students are leaving Emporia State ready to start the next phase of their career, and employers agree.
Get more from your degree
The School of Business is committed to letting you learn through hands-on experiences, like research opportunities, competitions and student organizations. Not to mention, faculty and alumni mentorship programs offer guidance and opportunities to connect with people in your field. Learn more about classes and courses in this degree.
View classes + courses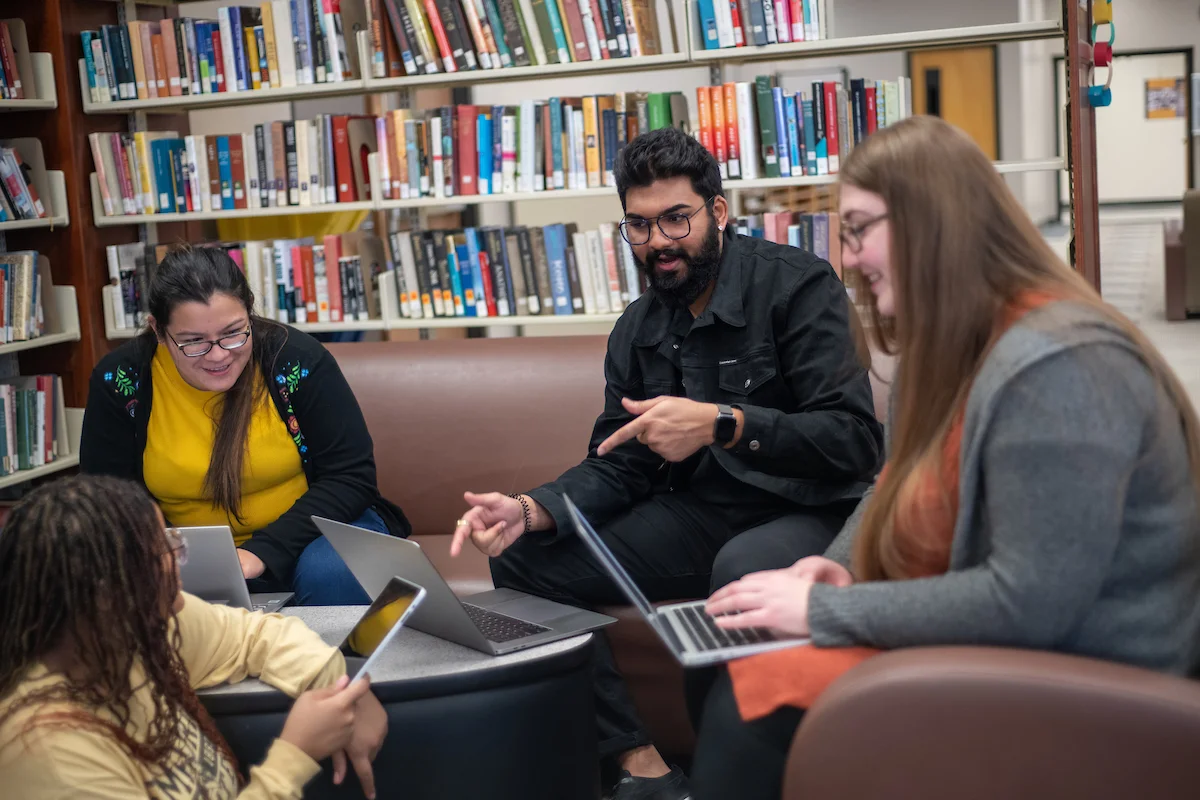 test
You have support

The BizHornet Center, located on the first floor of Cremer Hall, room 128, organizes and supports a wide array of student services including advising; student organizations and honor societies; scholarships; student activities, competitions and celebrations; mentor program; and other campus information.
Address + Location
Campus Box 4039
Cremer Hall 128
Emporia, KS 66801