History Minor
Complement your degree with a history minor
History begins with curiosity about the past, and there are many ways to turn that curiosity into a successful career. The major emphasizes critical thinking, research, writing skills, and working with primary and secondary sources. A wide range of employers highly value these analytical skills. We also have an M.A. degree, along with certificate programs for licensed teachers and for students wishing to study Public History. In addition, we have two joint degree programs with the School of Library and Information Management. Learn the requirements by viewing the complete degree requirements.
So many possibilities
ESU History alumni are currently working in museums, archives, interpretive centers, education, university and public administration and libraries.
Experience Living History
Video length: 8 min. 40 sec.
Historian and retired professor Joyce Thierer assumes the persona of her great, great grandmother to convey what life was like for women in the early days of settlement in Kansas, specifically around the rural community of Volland.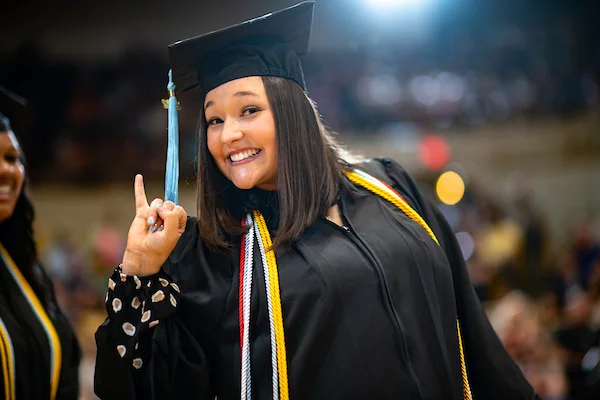 You have support
At Emporia State University, we're here to help you achieve your educational and career goals. All new ESU students are automatically members of the Stinger Success Program.
Stinger Success Program
Contact the DEPARTMENT OF SOCIAL SCIENCES, SOCIOLOGY, AND CRIMINOLOGY
Address
1 Kellogg Circle
Box 4032
Emporia, KS 66801