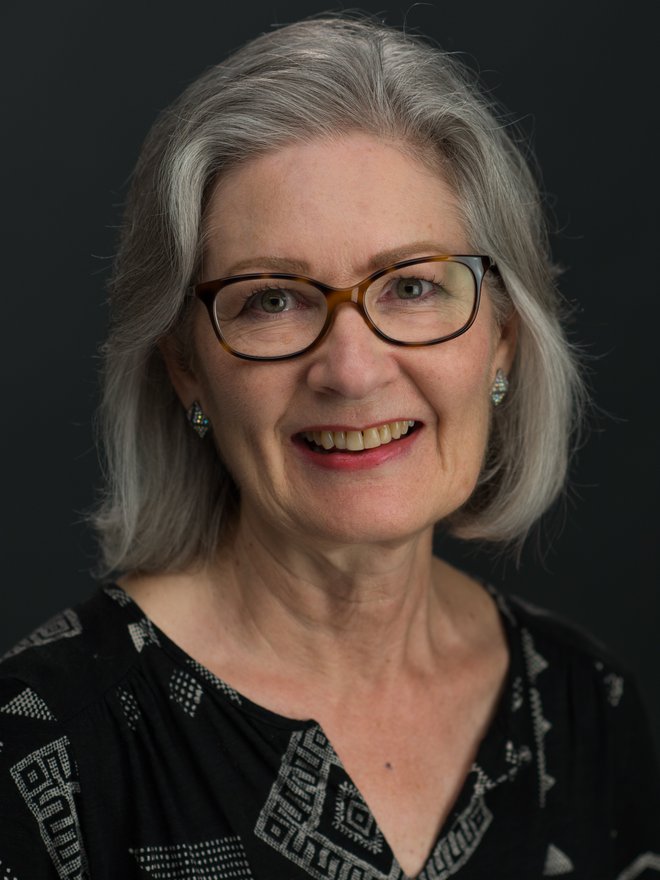 Libby Schmanke
Associate Professor of Counselor Education
Campus Box 4036
Building Visser Hall
Room 320
CACREP Affiliate Faculty
Libby Schmanke has served on the regular faculty and as internship coordinator of the Art Therapy graduate program since 2002. She received a BA in Humanities magna cum laude from Ottawa University in 1976, a Certificate in Addiction Counseling from Washburn University in 1988, and a Master of Science in Art Therapy from ESU in 2022, earning the Outstanding Art Therapy Graduate Student Award for 2002.
Prior to earning her art therapy degree, Schmanke had a 14-year career incorporating art processes into substance abuse treatment as an addictions counselor and program administrator. In 2005, she opened an art therapy private practice and studio in Lawrence, KS, where she provided individual art therapy specializing in trauma and addictions, off-site contract services, creativity groups and workshops for the public, and professional consultation and supervision.
Upon closing her private practice in 2014, Schmanke stepped into a full time faculty role. She highly enjoys teaching, and also maintains a supervision practice for post-grad alums working toward their national art therapy credentials. Schmanke has contributed two book chapters on art therapy and substance abuse, one for the seminal text The Wiley Handbook of Art Therapy (2016) and another, Art and Expressive Therapies within the Medical Model (Routledge, 2019). Her single-author text Art Therapy and Substance Abuse: Enabling Recovery from Alcohol and Other Drug Addiction was published in 2017 by Jessica Kingsley, Ltd., being the first book devoted solely to this topic. Schmanke regularly gives presentations about art therapy at the national level, and has been the invited provider of the Master Supervision in Addictions session for the annual American Art Therapy Association conference for be past seven years.
Schmanke served a total of twelve years with the national Art Therapy Credentials Board (ATCB). This included three terms on the Board of Directors and three terms as Board Secretary. Additionally, she served as a member and Chair of the ATCB Certification Committee, tasked with continually updating the national professional examination, which is used for professional Board Certification as well as state licensure. Schmanke values any opportunity to create her own art, which she occasionally exhibits in public venues.