For in-service teachers
Graduate Endorsement
The Teaching of English to Speakers of Other Languages (TESOL) Teacher Endorsement program at Emporia State is designed to provide in-service teachers TESOL endorsement from the State of Kansas. The courses making up the endorsement curricula provide skills needed to ensure effective special English language and content instruction to English Learners.
---
Why TESOL for Graduates?
The need for TESOL-endorsed teachers both in Kansas and nationwide continues to grow. In Kansas, the number of English Learners (ELs) has increased almost 3,000% in the last 20 years.
Research shows there is almost always an achievement gap in math and reading between English Learners and Native-English Speaking peers. This gap tends to increase over time, not decrease. Research points to teacher preparedness in the area of TESOL as one of the best ways teachers can combat the achievement gap and support the English Learners in their classrooms.
As the number of ELs continues to grow, it is likely that you will have one of these students in your classroom. How will you prepare yourself to meet their needs?
---
The TESOL teacher endorsement program is accredited by Kansas Department of Education and the teacher education unit of Emporia State is accredited by Council for the Accreditation of Educator Preparation. The university is accredited by the North Central Association of Schools and Colleges .
Endorsement Level and Subject -
The program is designed to prepare English for Speakers of other Languages (ESOL) teachers for Early Childhood through Late Adolescence/Adulthood grades Pre-K-12.
Program Level -
The ESOL program provide a means whereby in-service or pre-service teachers (graduate and undergraduate) may obtain a Kansas State endorsement in this area.
Program Type -
ESOL is also an advanced level program because candidates must already hold a teaching license to be eligible to enroll in the program.
| | | |
| --- | --- | --- |
| TS 700 | Linguistics for Language Teachers | 3 hrs |
| TS 734 | Teaching English as a Second/Foreign Language | 3 hrs |
| TS 719 | Language Assessment & Evaluation | 3 hrs |
| ED/EL 535 | Cultural Awareness for Educators | 3 hrs |
| TS 735 | Practicum in Teaching as a Second/Foreign Language | 3 hrs |
Admission Requirements
To get started on your TESOL Graduate Endorsement, you must:
have a bachelor's degree from an accredited university

be a certified teacher in the state of Kansas

apply online as non-degree seeking (unless you are also applying these credits towards a master's degree in TESOL)

download the graduate advisement form.pdf, complete it, and send it to Dr. Cate Crosby, Program Advisor, for approval.
Program Completion Requirements
To complete your TESOL Graduate Endorsement, you must:
complete the 15 hours of coursework once your advisement form is approved

complete the TESOL practicum in your own classroom (if you have at least two ELs), or in another setting if needed

pass the Praxis ESOL Exam (Test Code 5362) with a minimum score of 149. (Please remember to list Emporia State University as one of your score recipients when you sign up for the test.)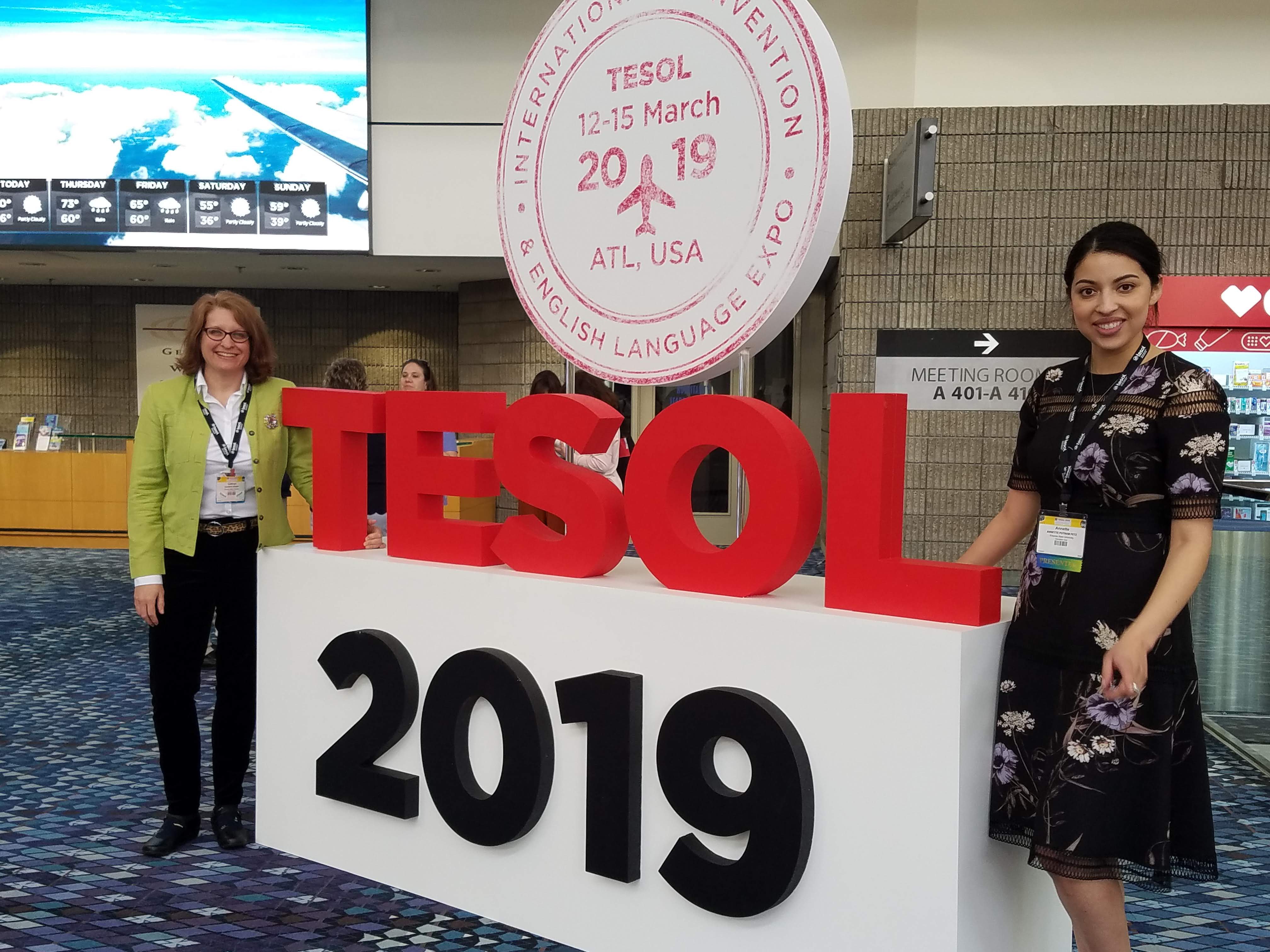 Follow us on social
twitter emporiastTESOL
facebook emporiastateTESOL
The Teacher's College
620-341-5367
Mailing Address
TESOL Program
Emporia State University
1 Kellogg Circle
Campus Box 4037
Emporia, KS 66801
Physical Address
Department of Instructional Design & Technology/TESOL
(on the ESU main campus)
1701 Morse Road
Visser Hall, 3rd Floor
Main Office, Rm 328