BSE - Psychology
Teach psychology
Bachelor of Science in Education in Psychology
Program description
This teaching field prepares the student to teach psychology at the secondary level (middle and high school).
Psychology is not available as a stand-alone BSE degree. In order to complete and receive a psychology education teaching credential, psychology education must be combined with another teaching field.
How do you become a psychology teacher through ESU?
The teacher education program available for students wanting to teach at the secondary level – meaning junior high, middle, or high school – is a joint responsibility of this department and the department overseeing middle and secondary education. Learn more about what is involved in becoming a psychology teacher.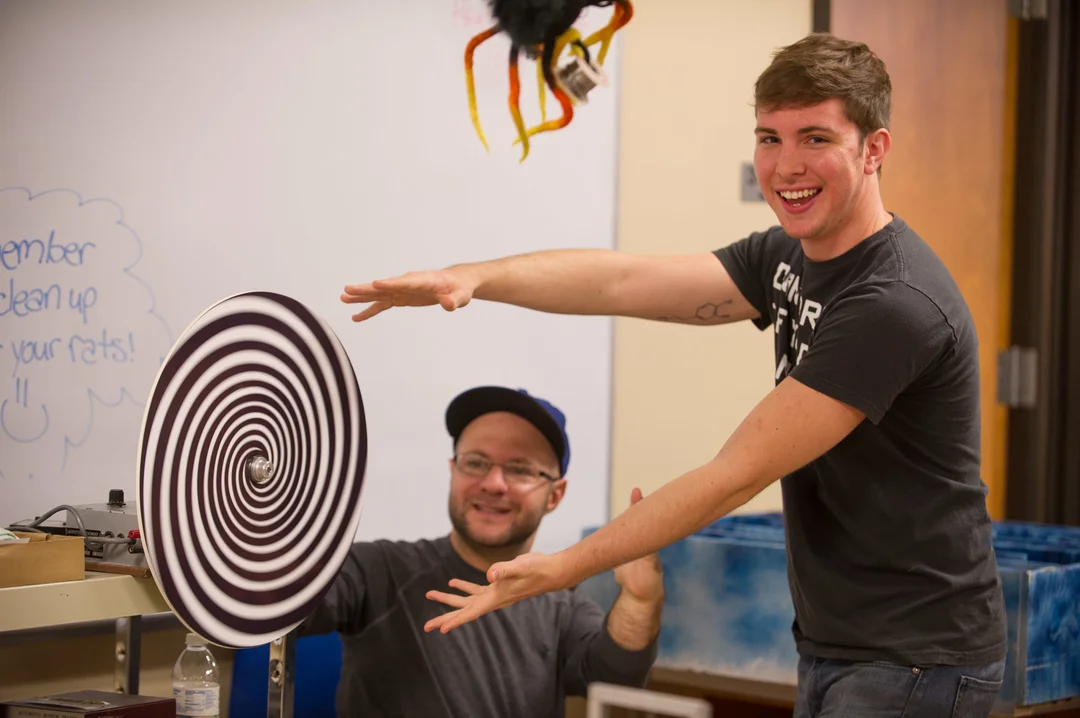 Hands-On Learning
At ESU, there are built-in opportunities to do studies, internships, projects and networking. Whether you're training rats in the animal vivarium, shadowing a local school psychologist, presenting original research at a conference or using your skills to work in the community, you'll use what you learn in the classroom to get experience before you graduate. See complete degree requirements for the Bachelor of Science in Education in Psychology at Emporia State University.
HOW TO CONTACT US
PHYSICAL ADDRESS
Department of Psychology
(on the ESU main campus)
1701 Morse Road
Visser Hall, 3rd Floor
Main Office, Rm 327
MAILING ADDRESS
Department of Psychology
Emporia State University
1 Kellogg Circle
Campus Box 4031
Emporia, KS 66801