EdS - School Psychology
Take your degree to a new level
Our History
As the first School Psychology program offered in a four-state region, this program has a long-standing history of respect and tradition. Our candidates began collaboration with schools in 1952, and to this day ESU-trained school psychologists serve in virtually all districts and special education cooperatives in Kansas.
In most years, we train more school psychologists in Kansas than all of the other programs in the state - combined.
Our Program
If you are interested in working with children with diverse characteristics and backgrounds, and in providing them preventative as well as remedial services to help them achieve success, then our program may be for you.
School psychology is a terrific profession, with superior employment opportunities and job security. Full time students receive their Ed.S. degree in two years. Our employment rate, for the past 16 years, has been 100%, with every candidate upon completion of their Ed.S. degree receiving a full professional salary as a school psychologist during their internship year.
Our Faculty
Our three full-time core faculty are all veteran school psychologists with doctoral degrees in school psychology, therapeutic science, and clinical neuropsychology, respectively.
The program's director of 20 years has been honored as a Distinguished Professor and recipient of a Lifetime Achievement Award for his contributions to the field of school psychology.
Applying for this program
More information on applying

Students seeking acceptance into the graduate degree programs for Master of Science/Specialist in Education in School Psychology must first be admitted to the Graduate School of the university. Candidates seeking entrance into the Ed.S. respecialization program utilize the same admissions procedure.

Candidates then seek admission to the program by completing the following:

Apply to ESU's Graduate School. This will require you create an account in our application system.

Submission of all official undergraduate and graduate transcripts from regionally-accredited institutions. EdS applicants must have a completed masters degree.

Three letters of recommendation from professionals who can comment on the applicant's potential for completing advanced graduate studies. Additional letters (e.g., from friends or family members) which address issues the candidate believes relevant may also be submitted, but the application is not complete without the three letters from professionals that provide the information requested in the form. If you've completed the MS Psychology/School Psychology Degree from Emporia State University you do not need the letters of recommendation.

A statement of purpose or letter of intent, which helps the admission committee understand the context of the application and facilitates admissions decisions.

-Introduce yourself to the committee

-Detail your understanding of the profession of school psychology and your academic background, maturity and diligence to succeed in the program

-Discuss any experience or background relevant to your interest in pursuing school psychology as a profession

*For respecialization candidates, it should make clear your intent is bypassing the MS degree and direct admission to EdS studies as a respecialization candidate. It should also make clear whether you will be working full-time while pursuing the program.

These items are all required: Applications are not considered complete and will not be reviewed until all of these elements have been received.

A final requirement is completion of an admissions interview, which often occurs prior to the application being complete (e.g., while respecialization applicants are seeking advising) but which otherwise will occur once application materials are submitted. The interview may be done via phone/Skype/Zoom with a member of the School Psychology Program core faculty.

Application deadlines

Although applications are accepted year-round, in order to offer applicants assurance that an admissions decision and enrollment may begin on the desired schedule, applications should meet specified deadlines. Applications should be completed by March 1 to assure a program of study may begin during the fall semester, and October 1 for a program of study which begins during the spring semester. Materials arriving after those dates will be given due consideration, but an admissions decision may not be completed in time for enrollment during the desired semester.

Questions specific to the School Psychology Program should be sent to the program's director, Dr. Kaira Hayes, 620-341-5317. Most questions will probably be addressed in the latest program information, included in the Candidate Handbook.

Required application materials

Upon filling out the application, one has the choice to choose a concentration to supplement their Master's Degree. If one does not desire to choose a concentration, then leave that section blank on the application.

*Official transcripts from all colleges/universities attended

*Statement of objectives

*Three reference forms

Submitting Application Materials

The following items must be provided/completed at the time of application submission through the Application Portal:

*Unofficial bachelor's degree transcript

*Statement of objectives

*Three references or the names and emails of three recommenders

Official transcripts

Students must submit official bachelor's degree transcripts containing at least 60 credit hours of coursework and final grades. Any additional transcripts from college credit accumulated after the bachelor's degree MUST be submitted if you will be using these credits for transfer credit or for last 60 GPA. Transcripts are considered official when they arrive in the Graduate Office in a sealed envelope from the issuing institution or are received through a secure electronic transcript service to gradinfo@emporia.edu.

If the transcripts need to be mailed, send to:

Emporia State University
Graduate School
Campus Box 4003
Emporia State University
1 Kellogg Circle
Emporia, KS 66801-5415

GPA/prerequisite information

A grade point average of not less than 3.0 overall, or a 3.25 on the last 60 semester hours for the masters program, and 3.50 on the masters program coursework for admission to the Education Specialist degree.

Course prerequisites: A minimum of 20 semester hours of psychology or related fields at the undergraduate level. This must include introductory psychology, developmental psychology, descriptive and/or research methods, history/foundations of psychology, and learning/cognitive theory or educational psychology. These may be satisfied by equivalents as determined by core program faculty. It is not uncommon that some prerequisite coursework is missing for applicants; certain aspects may be met concurrently with School Psychology Program studies.

Individuals with an MS degree in a field related to school psychology may already have met these requirements via related coursework, and should discuss these prerequisites with an advisor during the admissions process.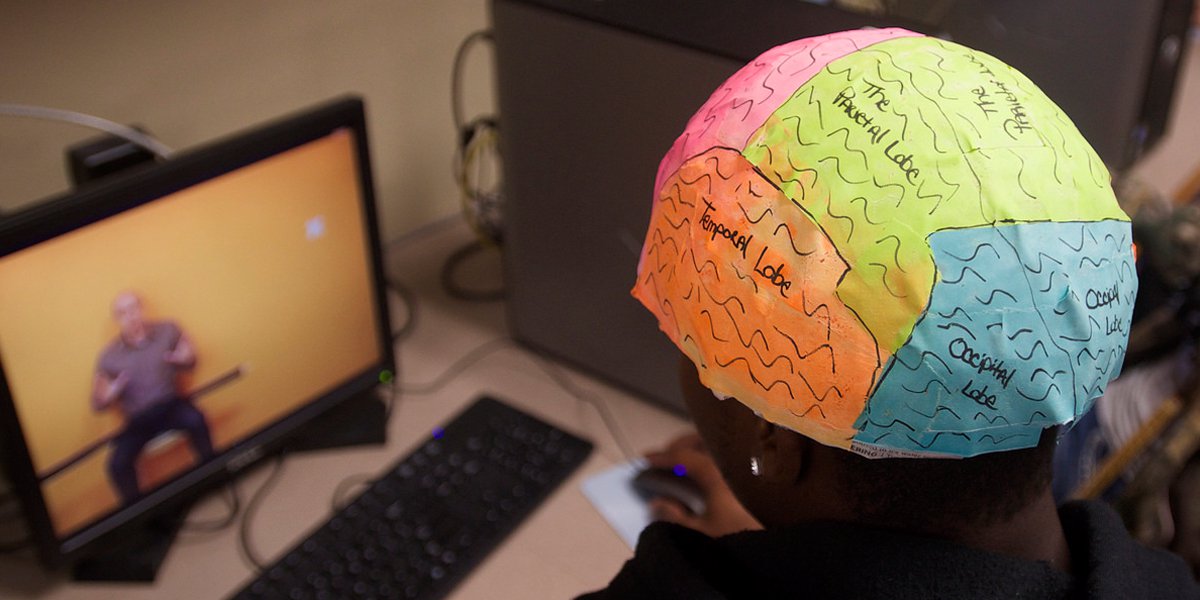 Why ESU?
Experience. As the first School Psychology program offered in a four-state region, this program has a long-standing history of respect and tradition. Our candidates began collaboration with schools in 1952, and to this day ESU-trained school psychologists serve in virtually all districts and special education cooperatives in Kansas. In most years, we train more school psychologists in Kansas than all of the other programs in the state - combined.
Your Experience
At ESU, you first learn to be members of multidisciplinary teams, completing initial training in association with students from disciplines such as adaptive education, early childhood, school counseling, educational administration, and clinical psychology. During this time, you will learn theory, characteristics and methods related to preschool and school-aged children with developmental disabilities, learning disabilities, intellectual deficiency, autism, emotional disturbance, and more.
These course experiences include campus-based, hybrid, and online courses. They enhance your understanding of the cross-disciplinary nature of the school psychology profession. Concurrently with this course work, you will take core school psychology courses to help you understand the foundations of your chosen profession.
Later in the program, you will conduct research, undertake evaluations and assessments of clients, become immersed in prevention science related to school-based mental health and multi-tiered systems of supports, and complete field-based training during supervised practicum and internship experiences.
How To Contact Us
Physical Address
Department of Psychology, Learning Science, & Instructional Technology
(on the ESU main campus)
1701 Morse Road
Visser Hall, 3rd Floor
Main Office, Rm 327
Mailing Address
Department of Psychology, Learning Science, & Instructional Technology
Emporia State University
1 Kellogg Circle
Campus Box 4031
Emporia, KS 66801