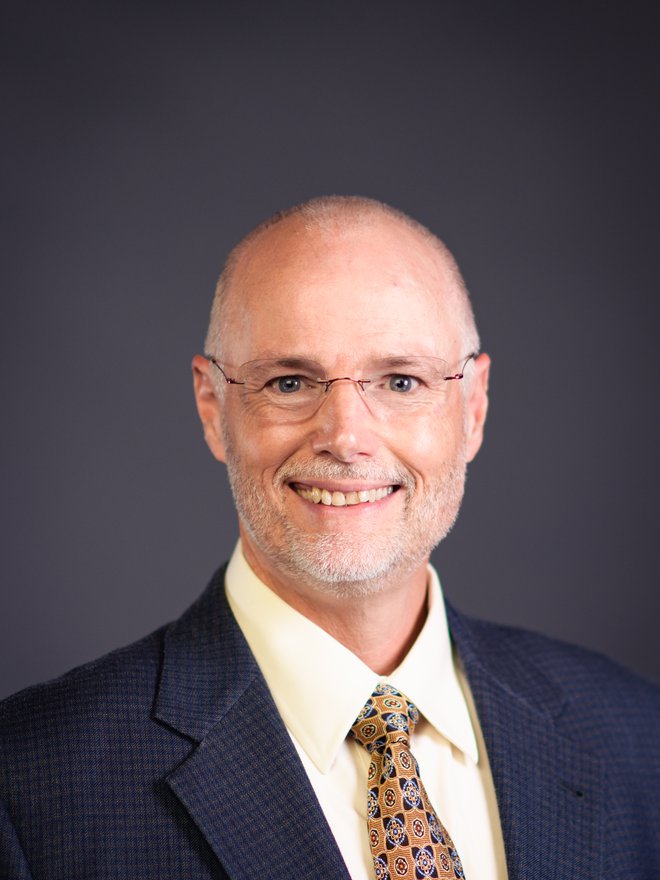 Jim Persinger
Professor of Psychology
Interim Chair of Counselor Education
Chair of Instructional Design and Technology
Chair of Psychology
Interim Dean of School of Applied Health Sciences of School of Humanities & Social Sciences-Dean
Campus Box 4031
Building Visser Hall
Room 327
Dr. Jim Persinger is an experienced board-certified school psychologist and trainer, whose leadership, commitment to service, and impact in the field has been recognized with the designation of Distinguished Professor, and a Lifetime Achievement Award.  Throughout his career he's emphasized a proactive approach to youth mental health. With more than two decades of practice in prevention science and universal screening, he's long readied educators to reduce risk factors and enhance protective factors to improve the psychological well-being of K-12 youth, particularly in the areas of trauma mitigation, and suicide prevention.  He has provided consultation and site support to dozens of school districts, universities and state agencies in Kansas, Missouri, and Oklahoma on crisis response and recovery, in the aftermath of profound loss.  He is a prolific trainer of School Safety Teams and School Crisis Teams.  Dr. Persinger is a Disaster Mental Health Team Member for the American Red Cross and volunteers as the Clinical Director of the National Athletic Trainers' Association, Region 5 ATs Care Critical Incident Stress Management Team Program.
In 2007, Dr. Sharon Karr, Dr. Persinger and longtime KASP board member Regina Kimbrel founded the annual School Mental Health Awareness Day at the Kansas State Capitol.  Originally conceived of as a celebration of National School Psychology Week with Kansas lawmakers, this is now a partnership of the Kansas Association of School Psychologists, Kansas School Counselor Association, and Kansas School Social Worker Association, with purpose to focus legislators on youth mental health needs in the state.
He has developed two initiatives which corrected critical shortages of school psychologists in the state.  In summer 2001, Dr. Persinger launched what appears to be the first school psychology respecialization program in the country, which retrofits a working professional with an M.S. in a related field to attain an Ed.S. degree and licensure in as little as 18 months.  This led ESU's licensure program, which historically had typical (n=5) program completer rates, to 24-28 completers a year.  The respecialization program has been the primary source of new practitioners in Kansas since 2008, and a significant source of Missouri practitioners as well.  At Delegate Assembly in 2015, the use of respecialization programs became the #1 strategic priority of the National Association of School Psychologists to address critical shortages.  Another initiative to address shortages is that KASP President Kyle Carlin and Dr. Persinger led the creation of the Kansas Work Authorization Program with KSDE.  This program allows respecialization candidates to be paid a full professional salary prior to finishing their degree programs.  From its launch in 2019 through its anticipated sunsetting in 2023, work-authorized candidates have received more than $1 million in salary they would not otherwise have been eligible for.
Prior to joining Emporia State University in 2000, Dr. Persinger attended Emporia State University in the 1980s as both an undergraduate (BS - Psychology) and graduate (MS - Experimental Psychology), then continued his education at the University of Kansas (EdS School Psychology; PhD School Psychology / Counseling) while working in USD 383 Manhattan/Ogden.  There, he served as preschool coordinator, teacher for students with autism, and chair of Infant Toddler Services Network of Riley County.
Research Interests
Crisis response/recovery
Inclusive education, particularly related to disability, and LGBTQ+ status
Tiered school-based mental health services, especially universal approaches
---