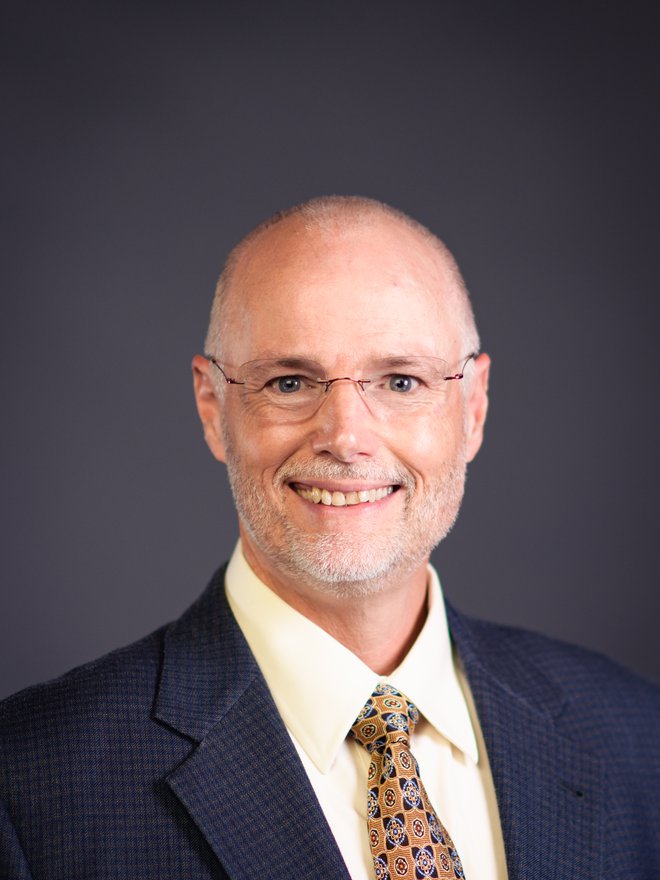 Jim Persinger
Professor of Psychology
Chair of Psychology
Chair of Instructional Design and Technology
Campus Box 4031
Building Visser Hall
Room 327
Before joining ESU, Dr. Jim Persinger, chair of the psychology department and interim chair of instructional design and technology department, worked as a school psychologist in USD 383 Manhattan/Ogden, where he also served as preschool coordinator, teacher for students with autism, and chair of Infant Toddler Services Network of Riley County. He joined The Teachers College faculty in 2000. Having attended Emporia State University in the 1980s as both an undergraduate (BS - Psychology) and graduate (MS - Experimental Psychology), he continued his education at the University of Kansas (EdS School Psychology; PhD School Psychology, minor in Counseling) while working in the public schools.
From 2002-2019, he served as Director of the School Psychology Program at ESU. He received the Excellence in Scholarly Activity Award in 2009 from The Teachers College. In 2014 he received the Excellence in Service Award. He became the chair of the psychology department in 2015 and was named the2015 Roe R. Cross Distinguished Professor, the highest honor available to faculty at ESU. In 2016, he received a Lifetime Achievement Award from the Kansas Association of School Psychologists.
Dr. Persinger is a nationally board-certified school psychologist, Red Cross Certified as a Disaster Mental Health Professional, and is a Mental Health First Aid trainer. He is a certified crisis prevention/intervention trainer (PREPaRE Model – NASP), safe space trainer (GLSEN), and has had extensive training through the International Critical Incident Stress Foundation, particularly in individual and group crisis intervention. As the clinical director for Region 5 (KS, MO, IA, NE, ND, SD, OK) of the National Athletic Trainer's Association, he serves as part of their ATs Care program. For 15 years, Dr. Persinger has helped with critical incident response in Kansas, Missouri, and Oklahoma schools, aiding in response and recovery after crises including suicide postvention, mass casualty events and natural disasters. He regularly provides training to educators in crisis prevention and intervention, suicide prevention and postvention, trauma and PTDS, nonsuicidal self-injury, mental health first aid, resilience, mindfulness curricula, universal screening, and LGBTQ+ inclusivity.
He has served (2015-18) as the Kansas Delegate to the National Association of School Psychologists (NASP), and since 2008 Dr. Persinger has served NASP as a state credentialing specialist. He has served continuously on the executive board of the Kansas Association of School Psychologists since 2000, in most roles including as President in 2008. He served as the President of the Association for Psychological and Educational Research in Kansas (PERK) in 2004 and 2018. Persinger has served on the executive board of the Greater Kansas City chapter of GLSEN since 2014. He has continuously been a reviewer for the Psi Chi Journal of Undergraduate Research since 2000. Since arriving at ESU, Persinger has provided pro bono evaluations for Emporia State students needing disability determination/documentation.
Among his notable professional achievements, Persinger launched what may be the first (2001) school psychologist respecialization program in the country, three years before references to such programs appeared in the literature. The development of such programs was designated a national strategic priority for NASP in 2015, to address chronic school psychologist shortages. Also, he served as lead author for the Kansas "work authorization" program developed from 2018-20, currently administered by KASP in partnership with the Kansas State Department of Education. This program provides reimbursement to employers who hire a respecialization candidate prior to degree completion, allowing these candidates to work in the field and earn a full professional salary while in training.
Persinger has served as a development consultant for Special Olympics, and assisted with validation and/or standardization studies of the Stanford-Binet V Intelligence Scales, Vineland Adaptive Behavior Scales (3rd), Bender-Gestalt (revised), Social Skills Improvement System Rating Scales, Developmental Indicators for the Assessment of Learning (4th), and Oral and Written Language Scales (2nd).
Research Interests
Inclusive education, particularly related to disability, and LGBTQ+ status
Tiered school-based mental health services, especially universal approaches
Crisis response/recovery
---