MS - Instructional Design & Technology
DO MORE WITH YOUR DEGREE
Master's in Instructional Design & Technology
This program prepares you to become an expert in the design, development, implementation and evaluation of instructional resources to improve learning and performance in multiple environments.
Designed for teachers and professionals who wish to apply technology and related software to the instructional process to other fields, this program includes: instructional design, computer-authoring tools, software selection and maintenance, information access and delivery systems, and knowledge and skills related to staff development.
Our alumni work as instructional designers/trainers in business, industry, healthcare, military, and post-secondary institutions; charged with training, development, and eLearning programs within their organizations. Others are practicing P-12 educators who wish to improve the quality of curriculum, instruction, and student learning through appropriate integration of technology into the classroom.
---
About this program
What technology will I need for this?

All students admitted to this program are required to provide their own personal computing devices to complete assignments. The device needs to be capable of completing required class assignments.

Are there thesis and non-thesis options for this degree?

Yes, there is. To help you with your choice, please review the information below:

If you are interested in focusing on research and evaluation of instructional design and technology-related topics, this option is for you.

This track will prepare you to be a practitioner in the IDT field, as well as give you a stronger foundation in research and a firm grasp of research topics in the instructional design and technology field.

The thesis track will enable you to get a job in an industry where the focus is on research and assessment or help prepare you to pursue a doctorate.

If you are already a practitioner in IDT, you may want to consider this option.

Students completing this track will be prepared for jobs as instructional designers, instructional technology specialists, corporate trainers, and other related jobs.

If you are a teacher, or in an education-related position, this will enhance your ability to design instruction and how to design instruction with technology. In addition, if you are in an education-related position, this will help you become a leader in your organization in the areas of technology coordination and curriculum development.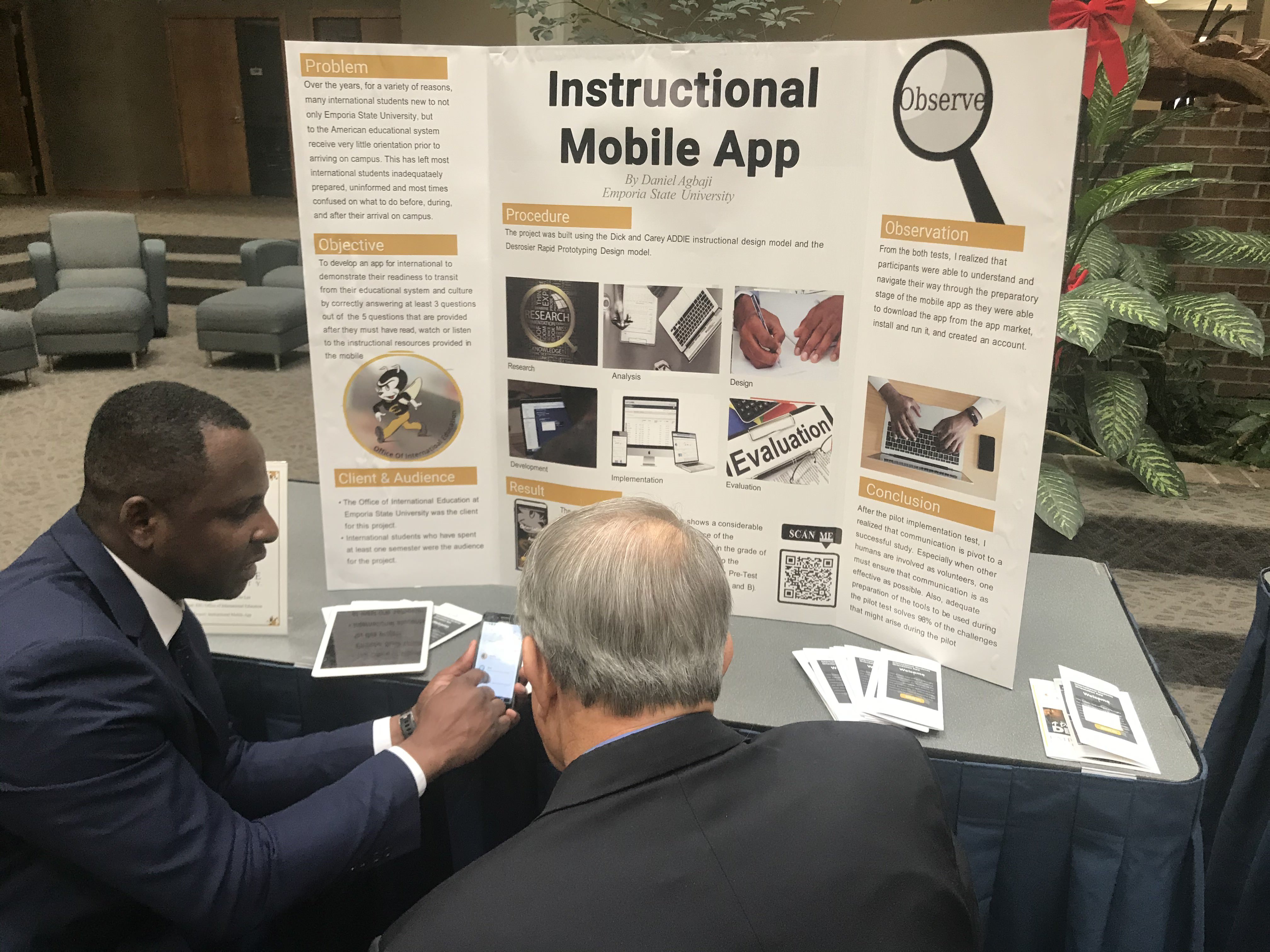 Why ESU?
As the leading institution in preparing teachers and administrators in Kansas, we know this is the place for you to pursue your career goals.
How to Contact Us
Mailing Address
Department of Psychology, Learning Science, & Instructional Technology
Emporia State University
1 Kellogg Circle
Campus Box 4037
Emporia, KS 66801
Physical Address
Department of Psychology, Learning Science, & Instructional Technology
(on the ESU main campus)
1701 Morse Road
Visser Hall, 3rd Floor
Main Office, Rm 328