Instructional Design and Technology Career Paths
Career paths Instructional Design and Technology
Positions Held by Recent Alumni
Operations Manager, Amazon
Learning Designer, Cerner Corporation
Learning & Development Program Manager, Netsmart
Instructional Designer, National Weather Service Training Center
Instructional Designer, Sunflower Electric Power Corporation
Content Producer, Technology at LinkedIn
eLearning and Organizational Development Specialist at Kansas Department for Children and Families
Senior Technical Training Coordinator, Raytheon Integrated Defense Systems Manager of Global Training Development, John Deere
Associate Professor of Instructional Design & Technology at University of Tampa
Director, Digital Content, McGraw-Hill Education
Instructional Technology Resource Teacher, Roanoke County Schools
Senior Learning Specialist, Black & Veatch
Middle School English Teacher, Olathe School District
Courseware Developer, FlightSafety Textron Aviation Training, LLC
Director of Technology, Clearwater Schools
Digital Media Specialist, University of Kansas
Testimonials
"Emporia State's IDT program is the most challenging and rewarding educational experience that I have ever been a part of. It provides the knowledge, skills, and training necessary for educators to blend instruction and assessment with effective use of instructional technology."
- Curtis Chandler, 2011 Kansas Teacher of the Year
---
On her job as Digital Media Specialist:
This job really allows me to flex my instructional design skills. (And revisiting a lot of the assignments and resources we used when I was working on my IDT masters at ESU.) I feel fortunate that my journalism, and journalism education, background allows me to fully understand the needs the students and professors have and, in many cases, allows me to be a content expert.
I have to say that I couldn't have scripted a better position for a graduate of the William Allen White School of Journalism. I wanted to let you know about all this because a large portion of my gratitude goes to ESU - both in my undergraduate education degree and IDT masters.
- Heather Lawrenz, MS-IDT, Class of 2009
---
"Thank you for preparing me for this field, and equipping me with not only good practice instructional skills, but also interactive design and program capability understanding. Experience in these areas are greatly sought out by employers. Emporia state's IDT program is current, practical, learning rich, and well put together. I can't thank you enough for opening up many career doors for me in IDT and providing an excellent educational experience."
- Jenae Wiebe, Training & Development Specialist, Burlington, MA
---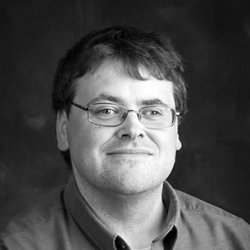 "The professors of IDT were very helpful in tailoring the program to meet my unique needs when I lived 600 miles away from Emporia and 150 miles from the nearest university of any kind."
- Carl Lund, Wichita, KS
---
Anonymous testimonial from survey:
"I have a high level of respect and appreciation for the IDT department and its standing in the field. My time with IDT has been the most valuable to my life and I would be honored and grateful if I had the opportunity to work with the faculty to further my career in IDT."
---
"I enrolled in the IDT program to enhance and further my educational career. Taking my classes online gave this mother of four the flexibility to obtain a master's degree while continuing to teach and care for my family. The skills and knowledge I acquired have been invaluable to me in the classroom and in my profession. Together with an amazing staff and curriculum I would highly recommend the IDT program to those who are wanting a master's to carry them through the 21st century."
- Cindy Ehrstein, 2012 Kansas Master Teacher, 8th Grade Langueage Arts, Andover Central Middle School, IDT Class of 2004
---
"I love the program. It is wonderful to be able to learn more about using technology and get credit for it. I'm taking multimedia design right now, and I sometimes ask myself whether I am really getting credit for learning to use software that I want to learn to use anyway."
- Sharol Cutrell, Teacher, Emporia, KS
---
Michael Schwind, President/CEO SchwindTEC eLearning Solutions
---
"I like the IDT program because I can work full time, raise a family, and still have time to take masters level courses over the Internet."
- Kim Waybright, Teacher, Mother
---
"Emporia's excellent faculty and cutting edge technology not only prepared me for this awesome position, but it also places me highest on the "in demand" list for my department."
- Hattie Williams, Education & Development, Kansas City
---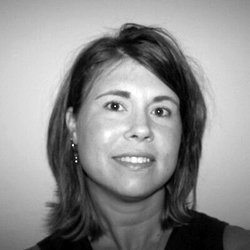 "The advisors and instructors in ESU's IDT department are flexible and reasonable, yet set high expectations."
- Lisa Suhr, Sabetha Schools, KS
---
"The Instructional Design and Technology program is relevant in today's corporate learning and education landscape. The faculty taught me how to communicate in a multimedia world, and gave me the knowledge I needed and the confidence I wanted to succeed as a corporate instructional designer."
- Corey Hunt, Learning & Development Program Manager, Class of 2014