Bachelor of Science
Athletic Training
Thank you for interest in Athletic Training at Emporia State University. Although the undergraduate (bachelor's) program is no longer taking new students, follow the link below to learn about our master's degree in Athletic Training.
Program description
The Bachelor of Science Degree in Athletic Training is a CAATE accredited education program designed for students who desire to become certified athletic trainers. The student who completes the program requirements satisfactorily will be eligible to sit for the national certification exam for athletic trainers. Students interested in the athletic training program must formally apply to be accepted in this program. The Athletic Training program is divided into two phases:
Phase I, Pre-Professional Program, consists of pre-requisite requirements that must be satisfactorily completed for the Athletic Training Program.
Phase II, Professional Program, consists of the required courses, clinical experiences, and other requirements necessary to complete the Athletic Training Program.
In order to be accepted into the Athletic Training Program, the students must apply and be admitted to the program.
Philosophy of Education
Central to the athletic training program's educational philosophy is the belief that all instruction should empower students as learners. Therefore, through the provision of both support and challenge, the program will encourage students to take responsibility for their learning and to engage in critical thinking, problem solving, and self-reflection.
Preferences for instruction are to engage students in the teaching-learning process. The program also supports and incorporates Learning over Time in its educational approach.
Students are first exposed to material in the classroom and provided an opportunity to practice the skills both in the classroom and the clinical setting. After students have had an opportunity to refine their new skills, they are evaluated by preceptors to show proficiency in using these skills, enabling them to perform those skills on patients.
Athletic Training Program Mission
The mission of the program is to provide a positive learning environment with opportunities for students to master the knowledge, skills, and attitudes necessary to succeed in the athletic training profession and to uphold the ethical standards for athletic trainers as defined by the National Athletic Trainers' Association.
Degree requirements
See complete degree requirements.
Admission requirements
Learn how to apply to Emporia State University.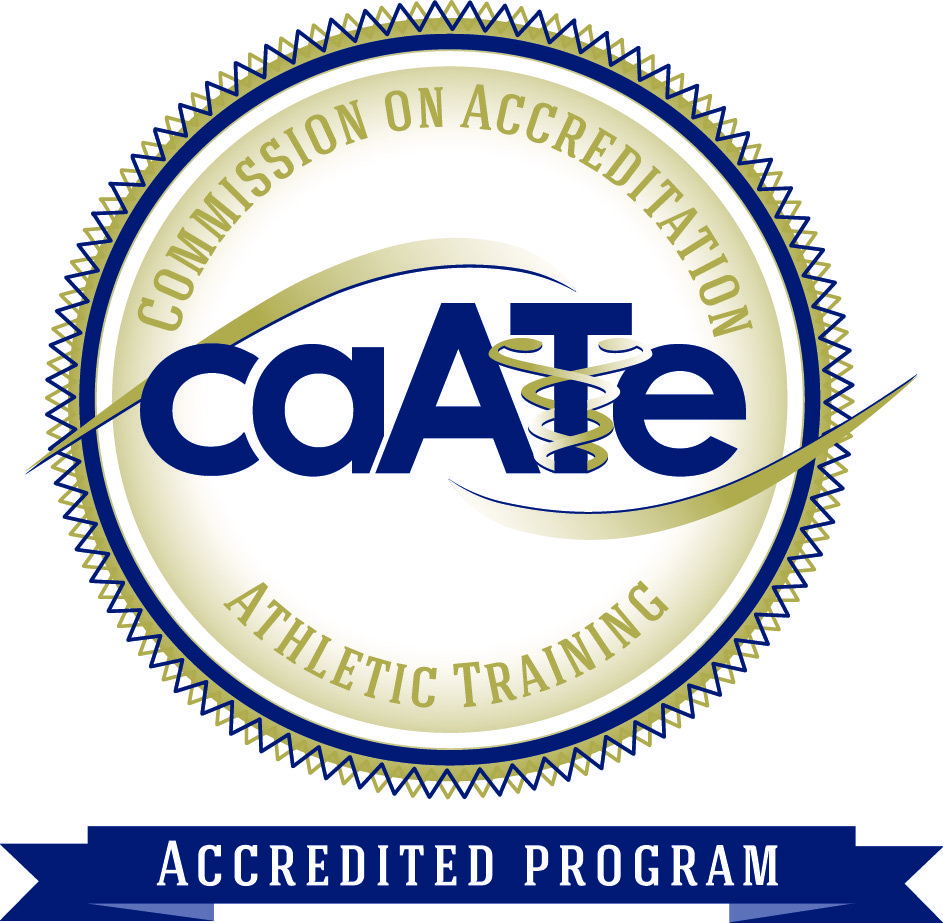 Accredited by the Commission on Accreditation of Athletic Training Education
---
Visit Campus
---
Come see what all the buzz is about! Sign up for a campus visit.
Become a Hornet
---
Apply to Emporia State University.
---
Contact Athletic Training Faculty