Proud of Our People
2017 Inductees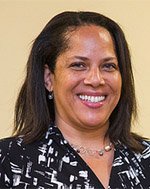 Stefanie Cullen
MS - 2002
While working on her final master's project while attending Emporia State, Stefanie started a program with the US Department of Defense in Camp Lejeune, NC. The program allowed students with special needs to gain greater experiences through the training of classroom personnel. This opportunity opened doors and allowed Stefanie to begin her work at various international venues.  
Stefanie's interest in international work let her to the U.S. Embassy in Jakarta, Indonesia. Here, she served in the Political Section of the Embassy where the principal mission was to advance U.S. policies and interests to strengthen democratic institutions and market economies, while building partnerships to meet other key challenges facing the region. One of Stefanie's assignments was the diplomatic task of preparing arrival and security protocols for a U.S. presidential visit to the area. For this work, as well as other duties, Stefanie was honored with the Meritorious Honor Award.  
Stefanie later moved to serve in the Bureau of Diplomatic Security at the U.S. Consulate in Dubai and then to a similar position in Berlin, Germany. These offices managed the protection of personnel, facilities, and sensitive information.
Throughout her work, Stefanie has also helped to initiate projects ranging from filling an elementary school library in Africa with books, to developing cultural outreach programs for a new embassy physical fitness facility, to teaching basic health, hygiene, and safety practices to abandoned street children in Indonesia. At her various posts, she always found official and volunteer opportunities that impacted programs benefiting children to be extremely rewarding. Recently Stefanie returned to the United States where she works as a Program Health Officer in the Office of the Inspector General of the Health and Human Services Commission in Austin, TX.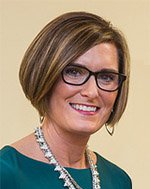 Dr. Jessica Rulon Dain
BSE - Physical Education, English, 1995
MS - Education Administration, 1998
Jessica began her career as principal and athletic director in the Blue Valley School District. In 2008, she became the principal at Starside Elementary in the De Soto School District where she helped to secure a $1 million after school grant.  Under her direction, the school received the KSDE Standard of Excellence in Reading and Math award, as well as the KSDE Green School of the Year Award.  The De Soto School District recognized Jessica's leadership ability and asked her to serve as the Director of Teaching and Learning.  In this position, she directed the district's curriculum, instruction, assessment, and data collection. She was the district's Technology Director, ESOL Director, and Teacher Mentor Liaison. Through Jessica's work, the school district was recognized as MSN Money & StartClass Best School District in Kansas.
In 2014, she moved to her current position as the Assistant Superintendent of Teaching and Learning within the Olathe School District.  In this position, she assumes responsibilities related to accreditation, budget, technology, professional development, and academic programs. In addition, she is the district's support leader to special education, as well as English Language Learners.  
Jessica has involved herself in numerous community and professional service roles. She is on the board of Johnson County Development Services which serves all Johnson County adults with cognitive disabilities. She is also a current member of the Kansas Education Commissioner's Curriculum Leaders Advisory Council.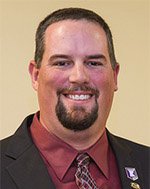 Mark Padfield
MS - 2003
---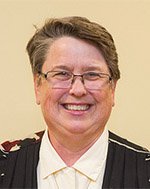 Denise Scribner
BSE - Physical Education, 1975
In 1975, Denise Scribner received her undergraduate degree in physical education, as well as in biology and zoology. From the beginning of her professional career, Denise used high energy and an innovative approach to empower her students. For 31 years, Denise served as a staff member with Girl Scouts of the USA, spending countless hours supporting STEM programs, as well as sports and outdoor education initiatives. During her time with the Girl Scouts, she served in various roles at the local, regional, and national levels. She originated the National Sports Wider Opportunity Girls + Sports = A Winning Team event. She contributed to national badges and insignia programs, established air golf courses, launched outdoor fitness clinics, and created hiking trails at the numerous camps she managed in Arkansas, Texas and Kansas.
Upon retiring from Girl Scouts of the USA in 2007, Denise joined the faculty at Eisenhower High School teaching grades 9-12 Ecology, Biology and Forensic Crime Science. Knowing that student engagement drives innovation, Denise believes strongly in taking her students outside on hikes to explore while applying the concepts she is currently teaching. She informs students of the need to preserve ecosystems and habitats. Her students have constructed and maintains an award winning outdoor wildlife learning site on the Eisenhower High School campus complete with native grasses section, interpretive gardens, an aquatics study pond, and a QR Code nature trail that is open to the public. These initiatives have resulted in the high school achieving such honors as the Green Flag Eco-Schools USA, the United States Department of Education Green Ribbon Schools, and Kansas Green Schools of Excellence awards.
Denise has been nationally published, has presented at numerous professional development workshops and has served on a state-wide committee to create the Environmental Literacy Plan for Kansas. Her efforts have led to numerous personal awards including the 2012 Presidential Innovation Award for Environmental Educators; 2015 Presidential Award of Excellence in Math and Science Teaching; 2016 Conservation Educator of the Year from the Kansas Wildlife Federation; and the 2016 Award for Outstanding High School Achievement in Entomology from the Entomology Foundation.
Jason Vittone
MS - 1997
Jason Vittone earned his Masters degree in HPER in 1997.  While at ESU, Jason served as graduate assistant baseball coach. This love for baseball led him to his first head coaching position at Brescia University in Owensboro, KY.  There he served for nine years, as he coached his team to five NAIA regional appearances.  
In 2007, Jason was named sports information director and Champions of Character coordinator at William Woods University in Fulton, MO. By 2011, Jason was promoted to his current position of Director of Intercollegiate athletics. Since becoming the athletic director, the Owls have won five consecutive American Midwest Conference Presidents' Cups.  
Jason serves as the vice chair of the American Midwest Conference. In 2014 and again in 2015, Jason assisted with the coordination, promotion, and operations in his role of tournament director for the NAIA Women's Basketball Division I National Championships. In 2016, Jason once again stepped in a national leadership role as he promoted and organized the 2016 NAIA Cross Country National Championships.  
Jason's professional contributions have not gone unnoticed. In 2014 and again in 2016, he was named the American Midwest Conference Athletic Director of the Year. In 2014, Jason received the Chuck Clark Meritorious Service Award.