Proud of Our People
2014 Inductees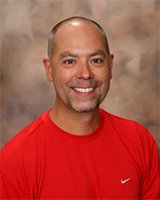 Rick Ginter
BGS - General Studies, 1996
MS - Health, Physical Education, & Recreation, 2001
As a coach at Emporia State Rick guided Hornet track and field throwers to eight national championships and 29 All-American honors from 1995-2001. Eight of the 12 throwing records at Emporia State are held by athletes who Rick coached. At Northern Heights High School (Kansas), he coached the throwers to eight Kansas State High School Championships.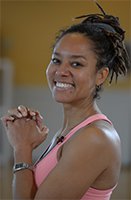 Ingrid Knight-Cohee
MS - Health, Physical Education, & Recreation, 2001
As the Director of Group Fitness for Steve Nash Fitness Clubs, the largest provider of fitness in British Columbia, Canada, Ingrid oversees 280 fitness instructors and four area managers. She is in charge of the delivery of over 1,000 fitness classes per week across the 18 club locations. She received recognition as co-finalist for the 2012 IDEA Program Director of the Year Award.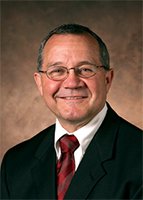 Dr. Richard C. Morrell
BSE - Physical Education, 1979
MS - Counselor Education, 1982
Currently the university registrar at the University of Nebraska, Richard has more than 30 years of higher-education experience including 13 years as the university registrar at the University of Kansas. He also served as the vice president for student services at Khalifa University of Science, Technology, and Research in the United Arab Emirates.

---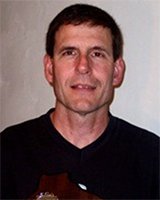 Darrell Patterson
BSE - English, 1972
Darrell has spent most of his professional career at Algoma High School in Algoma, WI where he has been a physical educator, department chair, and athletic director. In 2005, he was named the Wisconsin State Secondary Physical Education Teacher of the Year. Darrell is currently working at the University of Wisconsin-Green Bay as an associate lecturer and academic tutor for the Green Bay student athletes.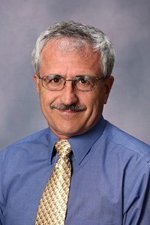 Dennis Weber
MS - Recreation, 1987
After completing his master's degree at Emporia State, Dennis served as the head men's and women's track and cross country coach at Baker University (Kansas). For the past 17 years, Dennis has been at Fort Hays State University (Kansas). During this time, Dennis led 88 athletes to NCAA II All-America status including five national title winners. He was named coach of the year in the RMAC during the 2002, 2003, 2004, and 2006 outdoor track seasons.