Proud of Our People
2013 Inductees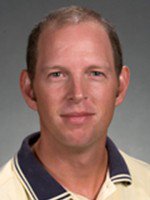 John Cayton
MS - HPER, 1994
John Cayton is the current Emporia State University men's and women's tennis coach. For the Women's Tennis program, his overall dual match record stands at 146-69, as the ESU Women's Tennis Team finished with winning records in each of his first ten seasons. During the fall of 2006, Cayton coached the women's the women's entries to a 1st place finishes in both the singles and doubles tournaments at the Intercollegiate Tennis Association (ITA) Central Region Tournament.
In the Spring of 2007, the ESU Women's Tennis team won the Mid-America Intercollegiate Athletics Association (MIAA) Conference Tournament Championship, won their NCAA Regional, and subsequently reached the Sweet 16 of the 2007 NCAA Division II National Tournament. He garnered recognition as the ITA 2007 Regional Coach of the Year, and the 2007 United States Professional Tennis Association (USPTA) Missouri Valley Division College Coach of the Year. Coach Cayton led both the men's and women's tennis teams to the NCAA D2 National Tournament in 2007, which is the first time in school history that both squads have qualified in the same season for this event, and repeated that achievement in 2008.
Coach Cayton has given more than 100 on-court presentations on youth tennis for United States Tennis Association and has published "Tennis Tips" in Tennis magazine.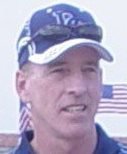 Robert FitzPatrick
MS - HPER, 2003
Dr. Robert FitzPatrick was recognized by the United States Ski Association for contributions to cross country skiing and work with children's programs in 1987 and 1989. In 2007, he was named the National Association for Sport and Physical Education Teacher of the Year for the Eastern District. Dr. Fitzpatrick was also honored by the Bureau of Education & Research for his many contributions to the Education profession in 2012. 
Dr. Paul Luebbers
BSE - Physical Education, Health Education, 1997
MS - HPER, 2001
Paul Luebbers, PhD, is a Professor in the Health, Physical Education, and Recreation Department at Emporia State University. 
He received his doctorate in Exercise Physiology from Virginia Commonwealth University, in Richmond, VA and taught in the Department of Kinesiology at Northern Illinois University prior to returning to his home state of Kansas.
He has been an active member in the National Strength and Conditioning Association (NSCA) since 2002, when he first earned his recognition as a Certified Strength and Conditioning Specialist (CSCS).  He is currently serving as the State Director for the Kansas chapter of the NSCA. He is also a member of the NSCA Research Consortium and served for three years on the executive council for the NSCA Nutrition, Metabolism, and Body Composition special interest group. Dr. Luebbers also holds a Level 1 USA Track & Field certification and has coached track & field at the middle school, high school, and collegiate levels. .
Dr. Luebbers has a wide range of research interests and has published in the areas of blood flow restriction training (BFR), anaerobic power, resistance training, metabolism, and nutrition. 

---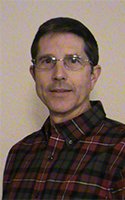 Steve Pletcher
BSE - Physical Education, 1979
Steve is an innovative teacher who creates many activities that teach the standards of Physical Education. Mr. Pletcher's students are taught TREF skills, which stand for Think, Respect, Effort and Focus. His students begin a warm up activity as soon as they enter the gym and each student knows the routine and what is expected. On top of this, Steve spends a great deal of his own time outside of the school day working with students. After noticing that many of the students sit in the gym before school, he created a morning walking program for students. Students received awards for the mileage that they walked or ran. Student helpers kept track of the number of laps that students achieved.
During the 2009/2010 school year, Mr. Pletcher wrote multiple grants that enabled Riverside Elementary to have an exercise/walking trail built in their Outdoor Wildlife Learning Site (OWLS). He has spent many hours since improving and maintaining this trail. He organizes the staff, PTO, and students in quarterly workdays on Saturday mornings to help maintain and improve the trail, outdoor classroom and planting, pruning and identifying plants and trees in the area. This is above and beyond his teaching assignment.
In the 2011-12 school year, Stephen became involved in the National Archery in the Schools Program, (NASP). After securing the funding and working with trainers, he coordinated efforts with the district maintenance crew to install a retractable net in the gymnasium. As a result of his efforts, students have the opportunity to develop their archery skills. This is the only elementary school in Emporia that provides this curriculum.
Mr. Pletcher also coordinates an extra activity with Riverside students in an annual Jump Rope Challenge, which has raised funds for the Salvation Army. Perhaps Steve's greatest strength is integrating reading and math in his Physical Education activities. He is always listening to what students are learning during PLC time at each grade level. He will try to find a way to help teach that math or reading concept to his students during a Physical Education activity. Steve displays a great deal of energy and enthusiasm for his job. To his students, he combines high expectations for learning and behavior with a sense of fun thrown in.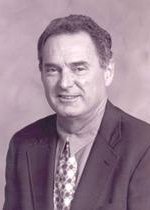 Dr. George Milton
Honorary Award
Dr. George Milton taught in Emporia State University's HPER Department for almost 40 years. In addition to his devotion to teaching Physical Education, Dr. Milton was also the Head Coach of the ESU Men's Tennis team from 1966-1999, and the Women's Tennis Team from 1976-1999. He was a five-time District 10 Men's Coach of the Year and two-time Women's Coach of the Year. He guided the men's team to the NAIA National Tournament four times as well as an appearance in the NCAA National Tournament.
He is a tireless advocate of exposing inner-city children to the game of tennis and helped form Coach's Corps. He has been praised for his efforts and tireless work ethic while working with youngsters in the Kansas City area through the Tennis in the Hood Program.
He was inducted into the Missouri Valley Tennis Association Hall of Fame in 1999, received the ESU The Teachers College Faculty service award in 1998, and entered the Guinness Book of World Records in 1993 for doubles play during his annual "Tennis 'til it Hurts' event. The ESU Tennis Courts - Milton Courts - are named in his honor.