Proud of Our People
2012 Inductees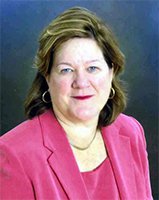 Sharon Colgan
BSE - Physical Education, 1974
Dr. Sharon Colgan taught in Australia and Belgium after finishing her bachelor's at Emporia State. In 1991, Dr. Colgan became a licensed clinical psychologist specializing in sport psychology. Over the past 20 years, she has consulted with professional athletes and Olympic hopefuls, as well as numerous college, high school and youth sport athletes.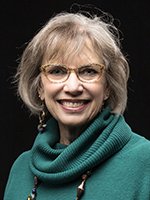 Marilyn Middlebrook
BS - HPER, 1964
MS - Guidance and Counseling, 1970
Dr. Marilyn Romer Middlebrook earned her doctorate from Oklahoma State University in 1991. She served as the Director of Student Academic Services in the College of Education at OSU for 10 years before moving to her current position of Associate Athletic Director for Academic Affairs. Dr. Middlebrook guides 10 full-time staff and 75 tutors who work to develop successful academic programs for the student athletes and to ensure compliance with NCAA rules and regulations.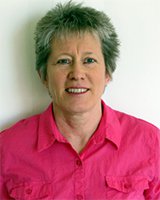 Connie Ronnebaum
MS - HPER, 1993
Connie Ronnebaum is currently the health/physical education teacher and a coach at USD 115 in Kansas. For many years, Ronnebaum has served on the Kansas Association for Health, Physical Education, Recreation, and Dance (KAHPERD) Council. In 2009, KAHPERD recognized her as a National Pathfinder Award recipient. In 2011, she was named as the KAHPERD Secondary Physical Educator of the Year.
---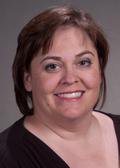 Shawna Shane
BSE - Social Science, Physical Education, 1996
MS - HPER, 1998
Dr. Shawna (Smith) Shane received her doctorate from the University of Kansas. Dr. Shane has been honored with the 2002 KAHPERD Health Educator of the Year, the 2004 Central District AAHPERD Health Educator of the Year Award, and the 2012 ESU Teachers College Instruction Award. In her position as Associate Professor in the Department of HPER at ESU, Dr. Shane instituted an endorsement program for teachers to earn health education teaching credentials online.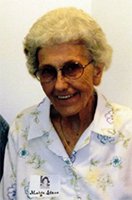 Marge Stone
Honorary Award
Dr. Marge Stone came to ESU as an instructor in 1964. Over the years, her dedication to the profession was recognized with numerous honors and awards including the KAHPERD Honor Award and The Teachers College Service Award. She was highly praised for her work with students with special needs and for this she earned the PUSH award. She was a charter member of the National Association of Physical Educators in Higher Education. She won the Division of Girls and Women's Sports National Pathfinder Award. Dr. Stone retired from ESU in 1989. Marge Stone, 89, died April 1, 2015.