Proud of Our People
2011 Inductees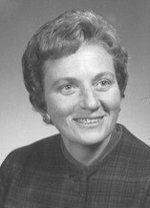 Martha "Joan" Bailey
BS - Physical Education, 1950
MS - Physical Education, 1957
Martha "Joan" Bailey was a graduate of Emporia High School, received her bachelor's and master's degrees from Kansas State Teachers College, and earned a specialist degree from New York University. She taught in high school and college in Kansas, then came to the University of Nebraska at Kearney in 1963. She was named NAIA Swim Coach of the Year (1989) and was inducted into the University of Nebraska at Kearney's Athletic Hall of Fame (2003). Her teams won the Nebraska women's NAIA championship six years in a row. Martha "Joan" Bailey, 81, died January 15, 2010.
Lynn Bott
BSE - Physical Education, Biology, 1975
Lynn is the Head Athletic Trainer at Baker University in Baldwin City, Kansas. Prior to Baker University, Lynn served the University of Kansas first as an Assistant Athletic Trainer, and then as the Director of Athletic Trainer Services from 1976 through 2004. Lynn has been extremely involved professionally on the state, district and national levels. He has served as President of the Kansas Athletic Trainers' Society, and the Mid-America Athletic Trainers' Association. At the national level, Lynn served on the National Athletic Trainers' Association Board of Directors as the District 5 Director.
He was honored in 2005 by the National Athletic Trainers Association with the Most Distinguished Athletic Trainer Award. Lynn has been instrumental in promoting the profession of Athletic Training in the State of Kansas throughout his professional career. Athletic Trainers in the State of Kansas will always be indebted to Lynn for his hard work and dedication in helping get legislation passed allowing for the registration of Athletic Trainers in Kansas. For his many contributions to his profession, Lynn has been inducted into the National Athletic Trainers Association Hall of Fame. Lynn identifies several highlights of his professional career including his involvement with the state legislature regarding Athletic Training credentialing and his teaching and mentoring of over 200 athletic training students.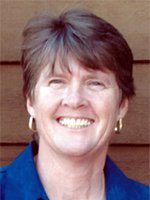 Jo Flowers
BSE - Elementary Education, 1984
Jo Flowers has been a physical educator for almost 25 years. Her innovation in the classroom has made her an excellent mentor to many ESU student teachers. She has been actively involved in outdoor education in the Topeka area.
---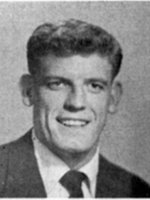 Don Holst
BSE - Physical Education, 1953
Don Holst was a four-year letterman in football and track at Emporia State University. After graduating from ESU, he continued his education receiving a doctorate degree in educational administration from Montana State. Don served as the Track and Field Coach at Chadron State, NE from 1966-70 and from 1972-74. In one of the highlights of a great coaching career, he was the decathlon coach for the 1968 U.S. Olympic track and field team. Don is an author of the book, American Men of Olympic Track & Field where he uses the triumphs and successes of the Olympic athletes as a backdrop to his theme that diligence and hard work are the keys to the future. He is also the author of another book, Famous Football Players in Their 4th Quarter.
Don has been a National Coach for Blind Track Athletes, and a Masters Track and Field All-American. He is a professor Emeritus of McKendree College, Lebanon, Illinois and is an Olympic historian. During the 1936 Olympics in Berlin, individuals and teams that won events received not only gold medals but also year-old oak seedlings as a gift from the German people. Many of the trees fared poorly during the trip back from Berlin. In 1986, Don attended a 50-year reunion of the 1936 Olympic track team, where some of the athletes mentioned these trees. Don was curious to what happened to these trees. He tracked down as many as he could, and found only five trees to still be alive. From the tree given to 800 meter gold medalist John Woodruff, Don managed to take acorns and raise new Olympic oaks. He wanted to be sure the line of trees survived for future generations. He gave the new oaks to various schools, organizations and children of Olympians. In 1987, he won an award from the International Arbor Day Society for the project.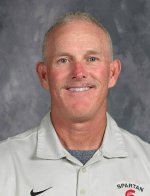 Charles Randy Wells
MS - Health, Physical Education, & Recreation, 1995
Coach Wells has been teaching in the Physical Education Department at Emporia High School, in Emporia, Kansas, since 1990. Currently, he is the Head Coach of the Spartans High School track team, the Head Strength and Conditioning Coach, and Assistant Football Coach in charge of the Defensive Line. In addition to his extracurricular coaching duties, he is the Performance Enhancement Specialist at EHS, teaching advanced strength and conditioning classes.
Randy was the State Director for the Kansas chapter of the National Strength and Conditioning Association (NSCA) for six years, and has worked with countless high school and collegiate athletes in the areas of strength and conditioning, and has hosted numerous coaching clinics and workshops.
In addition to several Kansas Coach of the Year awards, he received the NSCA High School Strength & Conditioning Professional of the Year award in 2008.