Proud of Our People
2010 Inductees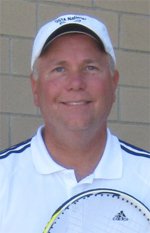 Scott Enge
BSE - Physical Education, 1982
Scott Enge has run his company for 26 consecutive summers and has taught 36 summers as a professional tennis instructor. Enge has been a physical education specialist on the elementary school level for the past 30 years. Using his physical education expertise and his sports business, he has been a part of developing tennis in elementary schools for three different school districts effecting over 70 schools. In 1996, he helped Ann Bartek (USPTA National Seminar Contest winner) with a schools pilot program geared toward teaching tennis to preschoolers through second-graders in the physical education classroom. Coach Enge has coached at the collegiate and high school level for over 22 years. His high school teams have won 3 Kansas 6A (large class) state tournaments and he has coached 23 state qualifiers, three doubles state championship teams, one singles state champion. In 1996, Enge directed the first Kansas State Tennis Tournament to be broadcast on television and have certified USTA umpires for all matches. In that year he was voted the Kansas State Coach of the Year for his achievements. Enge also was honored by the Missouri Valley Professional Tennis Association as High School Coach of the Year in 1997.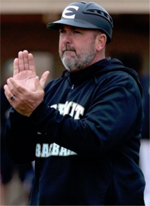 Bob Fornelli
BSG - General Studies, 1992
Bob Fornelli is the head baseball coach at Emporia State and has won over 800 games entering his 21st year of coaching at the NCAA Division II level. Fornelli, a 1991 graduate of ESU, spent seven years at FHSU where he compiled a 306-113 record. In his last year with the Tigers, they won the Rocky Mountain Athletic Conference regular season and postseason tournament titles. Prior to his time in Hays, Fornelli was the pitching coach at Butler County Community College in El Dorado from 1991 until 1996. During his tenure the Grizzlies were 195-86 and finished third in the NJCAA World Series in 1994. Fornelli, a native of Lenexa, was an honorable mention all-Central States Intercollegiate Conference catcher for the Hornets as a senior after transferring from BCCC.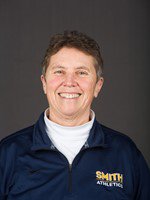 Bonnie May
MS - Physical Education, 1983
Bonnie May is an associate athletic director with Smith College (MA). One of the longest tenured members of the Smith College athletic department, May made the move from the sidelines to the administrative role of assistant athletic director in 2006. In January of 2014, she was promoted to associate director of athletics. As a coach, she led volleyball teams to three trips to the NCAA tournament, and one ECAC championship. She led the Pioneers to a 41 win season in 1988, and her 534 (531 at Smith) victories rank 20th all-time in NCAA Division III. She was named the NEWMAC Coach of the Year in 2005, and in its previous incarnation, the NEW8, she earned the honor three times, in 1988, 1994, and 1995. On the softball field, she led the Pioneers to the NCAA tournament in 1998, an ECAC Championship in 2004, a season that saw the Pioneers win a school record 34 games. She earned NEWMAC Coach of the Year Honors twice in softball, in 2004 and 2005, and was named NEW8 Coach of the Year in 1990 and 1998. As an athletic administrator, she is responsible for all NCAA compliance matters, contest management, the organization and direction of the club sports program, as well as supervising graduate students in the Exercise and Sport Studies program.
---
Cheryl Pennington
BSE - Physical Education, 1969
Cheryl Pennington taught physical education and coached primarily swimming in Longmont, CO.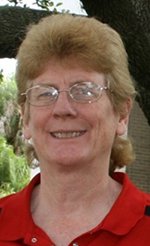 Laurel Sue Smith
MS - Physical Education, 1978