Proud of Our People
2009 Inductees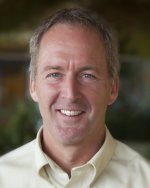 Steve Hawkins
BSE - Physical Education, 1983
MS - Physical Education, 1985
Steve Hawkins joined the Exercise Science Department at California Lutheran University in the Fall of 2007. He teaches Exercise Physiology, Advanced Exercise Physiology, and Statistics. His research focus is skeletal health and musculoskeletal aspects of aging. This has included projects on bone and muscle changes in response to acute and chronic exercise, aging athletes, and bone differences among various ethnic groups. Steve has been recognized with an Award of Excellence in Teaching and has served in leadership positions with the American College of Sports Medicine (ACSM). Dr. Hawkins earned his bachelor's and master's degrees at Emporia State and earned a doctorate from the University of Southern California in 1999.
Rael Hodgson
BSE - Physical Education, 1980
As a Hornet, Rael was a member of a national championship ESU softball team, and held the school record for Triples. Following graduation, Rael taught physical education in Hutchinson for 10 years, then moved to Wichita, where she taught physical education at Wichita West High School for over two years.
At that time, Rael opened her own insurance agency in Derby, Kansas. Rael has been a very successful agent, earning recognitions such as Select Agent, the Legion of Honor, the Bronze Tablet and the Silver Scroll. In 2005, she was recognized as the Business Woman of the Year by the Business Advisory Council of the National Republican Congressional Committee. Also, in that same year, the Kansas Department of Commerce recognized her with the Business Merit Award. Rael is a 14 year member of the Derby Chamber of Commerce, and currently, serves as the Chairperson of the Military Affairs Committee. In March of this year, Rael was honored with the Golden Eagle award from McConnell Air Force Base, where she is an Honorary Commander. One of Rael's first loves is working with children and participating in athletics. She has continued to be strong supporter of Emporia State University and the Kansas Association for Health, Physical Education, Recreation and Dance (KAHPERD).
Kippy King
BSE - Physical Education, 1987
MS - Health, Physical Education, & Recreation, 2001
Kippy has taught physical education at both the middle school and elementary levels for the past 22 years. She is currently an elementary physical education teacher in Omaha, Nebraska. She has been a nominee for both the Blue Valley Schools and the Kansas Master Teacher of the Year awards.
Kippy has served as a team leader for numerous committees in her district, as well as a member of the District Curriculum Development Committee in Omaha. This group was charged with developing a new physical education curriculum for grades K-12. Kippy enjoys presenting and has had the opportunity to train physical education teachers in the use of the Physical Focus and Physical Essentials physical education curriculums
---
Peggy (Griebat) Marmet
MS - Physical Education, 1977
Peggy Marmet began her career at Topeka West High School where she served as Physical Education instructor, head track coach and head gymnastic coach. Marmet continued her work as an educator at Washburn University, where she was the head Gymnastics coach (1967-1972), head Track Coach (1977-1979) followed by head Men's and Women's tennis coach (1978-1999). She was a member of the Alpha Delta Pi (Kansas State University), Topeka Junior League, Central Congregational Church and Washburn Alumni Association. Marmet was bestowed many honors in her education and coaching career, including the Monroe Award for Outstanding Achievement-Washburn University (2000), District 10 Tennis Coach of the Year (1986, 89, 90), and MIAA ITA Coach of the Year (1997); she retired January 1, 2000. Peggy Marmet, 73, died October 19, 2012.
Deanna Owens
BSE - Physical Education and Health Education, 1978
After graduating from Emporia State University, Deanna earned her masters degree from Pittsburg State University in Administration-Building Leadership. Previously, Deanna has been a 4th grade teacher and an elementary physical education teacher in Coffeyville, Kansas. She currently teaches elementary physical education in Cherryvale, Kansas, where she has been teaching for the past 10 years.
In 2007, Deanna's physical education program received the Merit School Award from the Kansas Association of Health, Physical Education, Recreation and Dance. Deanna has been an active member of the American Red Cross, teaching swim lessons and lifeguard training. In 2006, Deanna became a certified water safety instructor trainer for the American Red Cross. In 2008, Deanna was recognized as the Red Cross Volunteer of the Year for the Pioneer Chapter of Coffeyville, KS. Deanna states that one of the highlights of her career is mentoring former students as they strive to become teachers and coaches themselves.