Proud of Our People
2005 Inductees
Raymond Blackwell
BSE - Physical Education, 1967
Barbara Cunningham
BSE - Physical Education, 1965
Terry DeWeese
BSE - Physical Education, 1972
Terry DeWeese, the director of parks and recreation for the city of Manhattan, KS for 21 years, retired in 2006. DeWeese became director in 1985 and earlier had worked five years in Johnson County as superintendent of recreation, superintendent of park safety, education and interpretation, and recreation sports and aquatics supervisor. In Manhattan, DeWeese had been involved with the Mayor's Holiday Tree Lighting and Parade, Flint Hills Breadbasket Holiday Baskets, 2A State Basketball chairman, 5A State Soccer, Manhattan Area Youth Council, and city liaison to the Manhattan Convention and Visitors Bureau.
---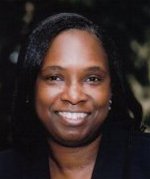 Rose Haggerty
BSE - Physical Education, 1974
Rose Haggerty was recently hired as the Executive Director of the Texas Association of Health, Physical Education, Recreation and Dance (TAHPERD). Previously, Rose served as Houston Independent School District's Manager of PK-12 Health and Physical Education programs. There she was responsible for the advocacy of school programs, as well as the advancement and development of the educators under her supervision.
Rose have served her profession well, as she has served as the TAHPERD President, as well as in other significant roles in the TAHPERD's governance structure.
Tim Martin
BSE - Physical Education, 1977
MS - Educational Administration, 1990