Proud of Our People
2003 Inductees
Lee Beran
BSE - Physical Education, 1959
Lee Beran served as the director of the Emporia Recreation Center for 38 years, from 1961 until 1999. In 2000, the recreation center was renamed to the Lee Beran Recreation Center. 
Judith (Cartright) Calhoun
BSE - Physical Education, 1980
Vickie (Bane) Deines
BSE - Physical Education, 1965
---
Michelle (Specht) DeLisio
BSE - Physical Education, 1979
Michelle has been teaching physical education at USD 413 in Chanute, Kansas since her graduation from Emporia State University. In 1999, she was named a Kansas Master Teacher.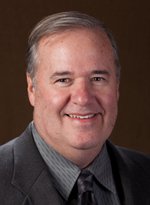 Gary English
MS - Physical Education, 1981
Gary English has been the head of the department of public health at Western Kentucky University since 2007
Deon (Goll) Hall
BSE - Physical Education, 1975
MS - Counselor Education, 1992
---
Norma (Wehking) Hodges
BSE - Physical Education, 1965
MS - Master Teacher Secondary, 1980
Glen Lojka
BSE - Physical Education, 1960
MS - Physical Education, 1964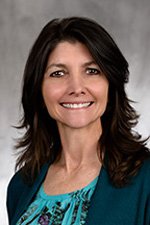 Penny Lyter-Antonneau
BSE - Physical Education, 1985
MS - Recreation, 1987
After completing her doctorate at the University of Wisconsin-Madison, Lyter-Antonneau became an assistant professor at University of Wisconsin-Parkside. She helped create and implement three new majors: sport management, fitness management, and applied health sciences. The combined number of these majors is now more than 500 students and the department has grown from having one faculty member to six. Lyter-Antonneau assisted in overseeing the opening of a sport and activity center which included planning the wellness center. She also created the exercise science laboratory, and developed and directed the lifetime wellness curriculum. 
---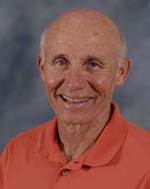 Rainer Martens
BSE - Physical Education, 1964
Rainer Martens is a world-renowned expert in the science and psychology of coaching, having more than 30 years of experience in the field. He is the founder and president of the world's largest publisher of information about the sport sciences, physical education, sports, and fitness. Martens is a former professor of kinesiology at the University of Illinois and a former sports psychologist for numerous U.S. Olympic athletes. He is also an avid athlete, having earned All-American status as a member of 15 National Senior Slow-Pitch Softball Championship teams.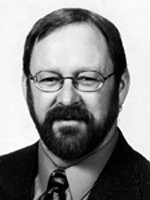 Jeff McAdoo
BSE - Physical Education, 1984
MS - Health, Physical Education, & Recreation, 1998
Jeff McAdoo is a physical education teacher at Lincoln Elementary School in Ottawa. Previously, he taught physical education at Quail Run Elementary School in Lawrence. McAdoo trains students and staff alike in the concept of "overload," which involves pushing oneself to achieve more than seems possible. In line with this philosophy, he developed "Mr. McAdoo's Castle," a modified obstacle course that allows students to work at, above or below their ability levels. McAdoo worked with local business partners to design and build a climbing wall for the students of Quail Run Elementary.
The success of this innovative apparatus led most schools in the district to install climbing walls in their gymnasiums. Mr. McAdoo regularly presents his programs to student teachers at the local university. He was awarded the Milken Educator Award for his work in 2000. 
Garry Patterson
BSE - Elementary Education, 1965
MS - Educational Administration, 1972
---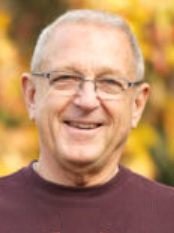 Kelly Rankin
EdS - Educational Administration, 1970
Kelly Rankin was a varsity track and field athlete at the University of Kansas, and later taught elementary school physical education in Topeka, Kansas. Rankin became a premier track and field Starter. He has been Head Starter for countless races, from the middle school level to international competitions. He is the only person ever to be Head Starter for two Olympic Games, first for the Los Angles Summer Games in 1984, and then later, in 1996, for the Atlanta Summer Games.  He has recently been inducted into the USA Track and Field Officials Hall of Fame.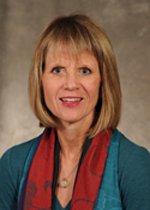 DawnElla (Braley) Rust
MS - Health, Physical Education, & Recreation, 1989
Dr. DawnElla Braley Rust is recognized for her expertise in health education and wellness promotion.  Dr. Rust has authored/co-authored 15 national and 7 state-wide professional publications. She has served as a national program reviewer, as well as on national editorial boards. She has made more than 60 presentations at national, regional, and state professional conferences. She has written and received 10 grants including an $80,000 CDC grant. These grants have aided various community health promoting agencies.    
As a faculty member at Stephen F. Austin State University, Dr. Rust has served on numerous university, college-level, and departmental committees and task forces. She has served as the President of her state-wide professional organization (TAHPERD), as well as in several other high responsibility positions within the TAHPERD organization. Dr. Rust has been recognized for her professional contributions, as she has received the highest award offered by her professional state organization - the TAHPERD Honor Award.  In addition, she has received the Southern District Regional Health Educator of the Year Award and the Excellence in Teaching Award from her university.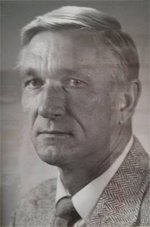 Bill Tidwell
BSE - Biology and Health, Physical Education, Recreation
MS - Health, Physical Education, Recreation, 1958
Growing up in Kiowa, Kansas, Bill Tidwell was a standout high school athlete in both football and track & field. Tidwell competed collegiately at Emporia State University, running under the direction of then head coach and Kansas Sports Hall of Fame inductee, Fran Welch. However, his collegiate career was interrupted from 1952 to 1954 as Tidwell entered the armed services.
Bill returned to Emporia following his time in the service and won both the 880 meter and the mile NAIA (National Association of Intercollegiate Athletics) National Championships. The following season in 1956, Tidwell repeated the feat by defending both titles and in 1957, he added the "Most Outstanding Performer" at the Kansas Relays to his resume. In total, Tidwell was named a four-time NAIA All-American in the 880 meter and mile races. His NAIA 1,500 meter record set in 1956 stood for twelve years until it was broken by fellow Kansas Sports Hall of Fame inductee and Emporia State Hornet, John Camien. Tidwell was also an outstanding cross country runner. During his final two years at Emporia, he lined up for fourteen cross country races. He won first place in twelve of those meets and finished runner-up for the 1956 NAIA National Championship.
Tidwell was added to the NAIA Track and Field Hall of Fame in 1963. He is also a Charter Inductee in both the Drake Relays Hall of Fame in 1959 and the Emporia State Athletic Hall of Fame in 1982.
Following his collegiate athletic career, Tidwell became a teacher, coach, and administrator, affecting the lives of thousands of athletes. He was named the Physical Education Department Chair at Oberlin College in Ohio in 1959 before returning to Emporia State as Chairman of the Physical Education Department and the Athletic Director in 1971. Tidwell served as the Athletic Director until 1979 and oversaw the Hornets win the 1978 NAIA National Championship in baseball.