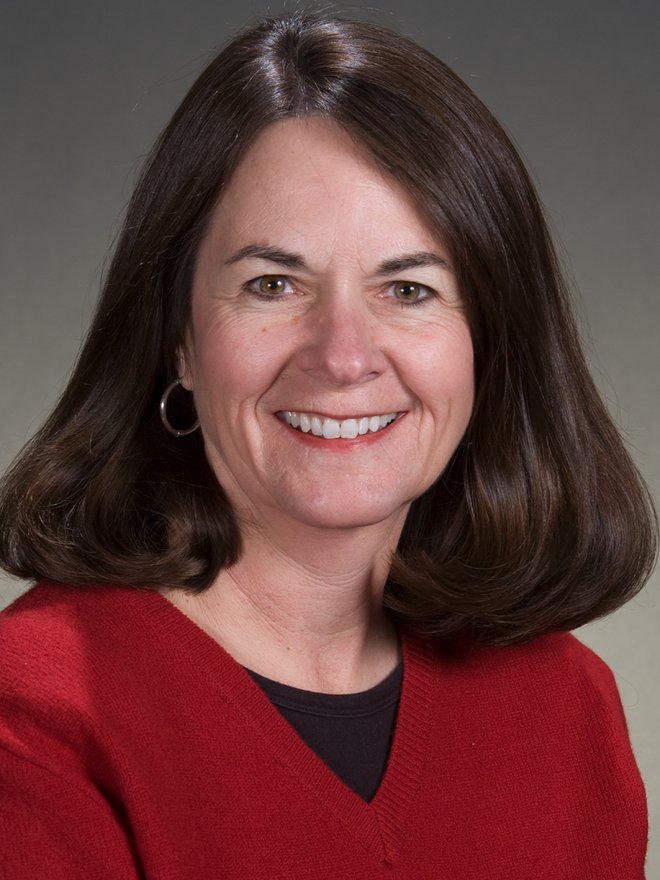 Vicki Worrell
Professor of Health, Physical Education, and Recreation
Campus Box 4013
Building Physical Education
Room 219
Vicki Worrell, PhD, loves the teaching profession. She taught elementary physical education in Derby and Augusta, KS for 19 years. While teaching in public schools she was a high school volleyball and track coach and also coached a jump rope team for 12 years.  
Dr. Worrell enjoys the challenge of guiding undergraduate and graduate students to become the best teachers they can be by emphasizing the need for implementing quality BEST teaching practices.
She has made 400+ presentations at international, national, regional, state and local conventions and workshops. She has a passion for fundamental motor patterns, fitness activities, advocacy and creating practical, authentic assessments.  
Dr. Worrell has co-authored nine books and has published numerous articles in various professional journals.
Her professional involvement includes having served as President of the American Alliance for Health, Physical Education, Recreation and Dance (AAHPERD, now named SHAPE America), President of the Central District Association for Health, Physical Education, Recreation and Dance, and President of the Kansas Association for Health, Physical Education, Recreation and Dance.  Dr. Worrell continues to serve on various professional committees.  She currently serves as the Executive Director of KAHPERD. In 2009, she received the Excellence in Service Award from The Teachers College.
The recipient of numerous award, Dr. Worrell was selected as the 1993 National Elementary Physical Educator of the Year. She was inducted as a 2012 Fellow of theNorth American Society of Health, Physical Education Recreation, Sport and Dance Professionals. The National Association of Sport and Physical Education awarded her with the Joy of Effort Award. She also has received Honor Award recognitions from AAHPERD, CDAAHPERD and KAHPERD.   
Dr. Worrell received the 2013 Ervay Family Award for Applied Scholarship and has been the recipient of The Teachers College's Excellence in Service Award.