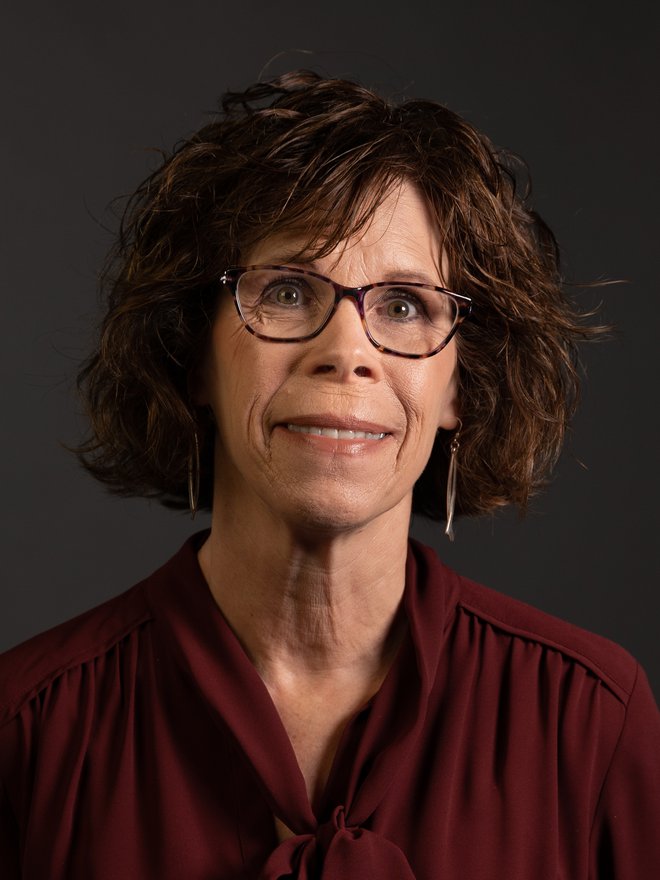 Beth Dobler
Professor of Elementary Education, Early Childhood, and Special Education
Campus Box 4037
Building Visser Hall
Room 326
Dr. Beth Dobler teaches reading and language arts courses at both the graduate and undergraduate level at Emporia State. She also supervises interns for the Topeka Professional Development School program. Dobler spent the first 13 years of her teaching career as a classroom teacher in kindergarten, first, third, and sixth grades. During the 2016-2017 school year she took a leave of absence from Emporia State to work as a school library media specialist at Ross Elementary in Topeka.
Dr. Dobler joined the Emporia State faculty in 1998 and earned her doctorate in 2002 from Kansas State University. Her research interests include web literacies and reading comprehension. She is a member of the International Reading Association and American Library Association and has publications in the Journal of Adolescent and Adult Literacy and Reading Research Quarterly. She is the coauthor of the books Reading the Web: Strategies for Internet Inquiry, Teaching the Language Arts: Forward Thinking in Today's Classrooms, From Curiosity to Deep Learning, and Technology with Intention: Designing Meaningful Literacy & Technology Integration.
In 2021, Dr. Dobler received the Ervay Family Award for Applied Scholarship. She received the Excellence in Scholarly Activity Award in 2016 and 2008, she received the Excellence in Service Award in 2015, and the Excellence in Instruction Award in 2010, all from The Teachers College.