Direct Entry: School Counseling, MS
DO MORE WITH YOUR DEGREE
Master of Science - School Counseling
If you are a person who wants to make a positive difference in the lives of children and adolescents, our curriculum is designed for you, . With about half of our courses offered online, our program is designed to meet the needs of full-time students and working professionals.
The purpose of our school counseling program is to prepare counselors to provide support services at the elementary, middle and/or high school levels.
Formerly titled Parallel Pathways, this master's program is designed for candidates who do not hold a teaching license. Full-time students and working professionals prepare to meet the needs of PreK-12 students. A portion of the program is available online. Candidates may complete the program at the Emporia campus or at the Overland Park ESU-KC campus.
Additional information
Save yourself time and see if you are eligible.

You can enter the program if:
- you are a person who holds a teaching certificate and have two years of teaching experience in order to meet school counselor licensure requirements in Kansas
- you have degree(s) in counseling related field(s), you can enroll in the Restricted Licensure program
- you apply through Direct Entry (formerly Parallel Pathways), the requirements of a teaching license and two years of teaching experience are waived, allowing you -if you hold a bachelor's degree in another discipline - to enter a master's program in School Counseling

Does this lead to Teacher Licensure?

Upon completion of the requirements, you are responsible for applying for licensure by contacting the Certification Office of Emporia State University. The Certification Officer then recommends to the Kansas State Department of Education that the student be endorsed in the appropriate area as a teacher of learners with behavior disorders, learning disabilities, mental retardation, or gifts and talents.

The department will recommend a student for full licensure when all the requirements for the program have been completed. A grade of B or better must be earned in both practicum courses to receive a recommendation.

Are there thesis and non-thesis options?

The program is designed to fit your needs as a working professional. Once you have completed your master's degree in school counseling at ESU you will be eligible to apply for licensure in Kansas. You must also complete a Praxis exam required by the Kansas State Department of Education followed by a two-semester, post-degree internship as you begin your work as a school counselor. Learn more about the course requirements >

What do I need to know to get started in this program?

Access the program's orientation materials, and information on practicum/internship, comp exam, professional organizations, and employment information from our Program Resources page.

Is there any professional development this program provides to practicing school counselors?

Emporia State University's annual conference draws professionals from across the state. Review past program offerings and find out about the next conference.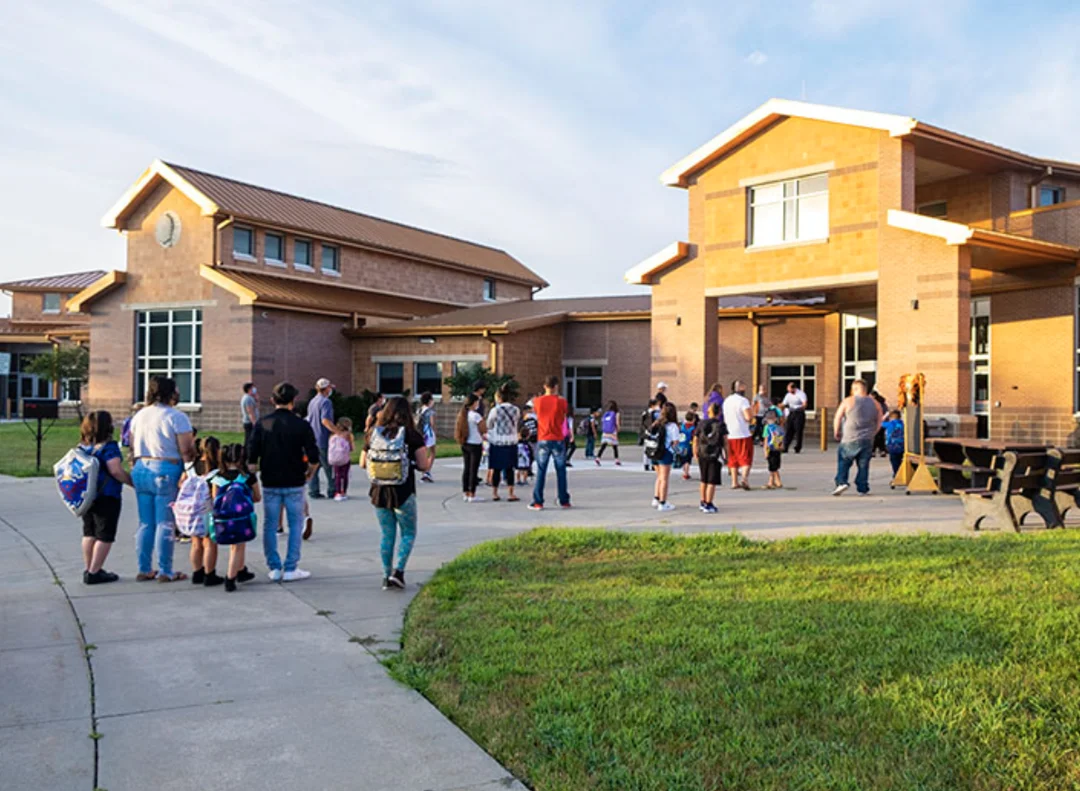 Why ESU?
Our program is one of only two School Counseling programs in Kansas accredited by the Council for the Accreditation of Counseling and Related Educational Programs. Since 1947, Emporia State University has prepared more school counselors than any other Kansas college or university.
---
TAKE ACTION
---
Scholarships
Look through ESU's scholarship library to see what may be available to help you get into the classroom.
---
---
How to Contact Us
Mailing Address
Department of Counselor Education
Emporia State University
1 Kellogg Circle
Campus Box 4036
Emporia, KS 66801
Physical Address
Department of Counselor Education
(on the ESU main campus)
1701 Morse Road
Visser Hall, 3rd Floor