Post-Military Career Option
Troops to Teachers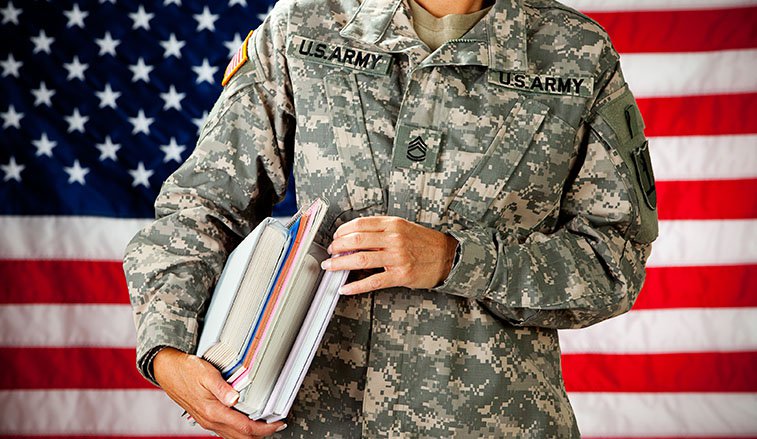 Have you thought about a career in teaching? It's never too early to think about your post-military career goals and begin exploring your options.

By becoming a teacher, you can:

Make a difference in young people's lives
Use your experience to bring subjects to life
Help students realize their potential
Positively impact your local community
The Troops to Teachers program helps current and former members of the Armed Forces transition into second careers as K-12 teachers upon separation from military service.
Troops to Teachers is a U.S. Department of Education and Department of Defense program that helps eligible military personnel begin a new career as teachers in public schools where their skills, knowledge and experience are most needed.Troops to Teachers enriches the quality of American education by placing mature, motivated, experienced and dedicated personnel in our nation's classrooms. Thousands of military retirees, separating active duty personnel, and currently drilling members of the reserve components are discovering new and rewarding careers in teaching our nation's children.
Veterans who have become public school teachers are "Proud to Serve Again." The program produces quality teachers in high demand areas, such as mathematics, science and special education, who give back by teaching in economically disadvantaged urban and rural schools.
---
Emporia State University is a military friendly school who strives to assist military members, veterans, and their dependents in utilizing their education benefits. Learn more about the financial aid you may be eligible for as a a veteran.
In 2013, Emporia State University was named to the first Best Colleges for Veterans list by U.S. News & World Report. This was fitting as Emporia is the home of Veterans Day.
History
Troops to Teachers was established in 1993 to assist transitioning Service members and veterans in beginning new careers as K-12 school teachers in public, charter, and Bureau of Indian Affairs schools. The program provides counseling and referral services for participants to help them meet education and licensing requirements to teach and subsequently helps them secure a teaching position. Since 1993, more than 20,000 veterans have successfully transitioned to a career in education.
STEM (Science, Technology, Engineering and Math)
Not everyone realizes that many of today's technological advances are linked to the military. These advances include the Internet, the Global Positioning System (GPS), virtual reality, voice recognition technology, autonomous vehicles and cloud computing. The military operational and tactical work environment is dynamic and often requires the application and working knowledge of science, technology, engineering and mathematics (STEM).