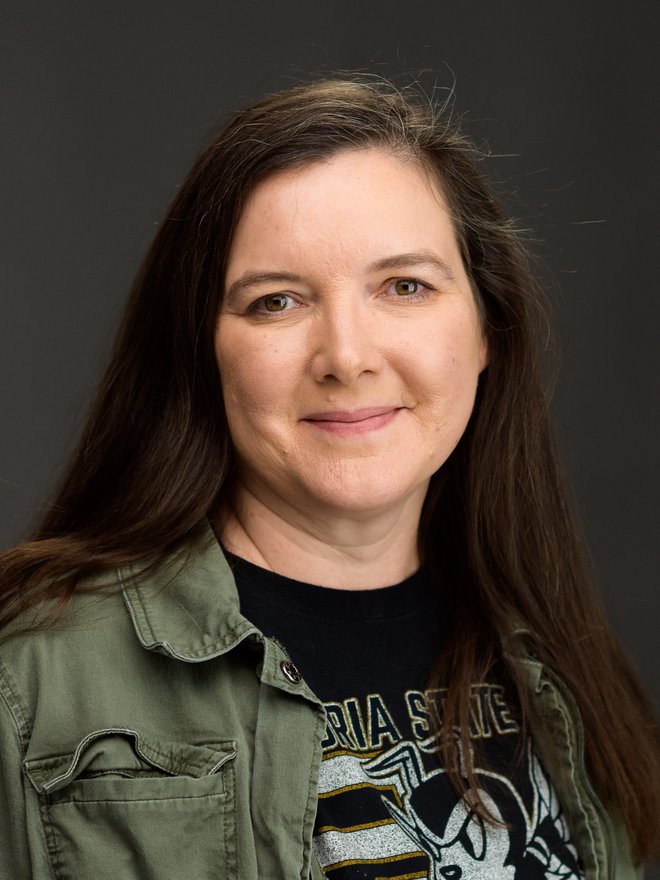 Terri Kaiser
Director of Publications and The Teachers College Social Media of The Teachers College
Campus Box 4036
Building Visser Hall
Room 124B
Terri Kaiser is the Digital Publicity & Publications Director for The Teachers College. She has been a communications professional for more than 25 years.
Kaiser graduated from Hastings College (NE) in 1991 with a bachelor's in communications. She attended the University of Denver Publishing Institute, worked and lived in Denver, Boston, and Lincoln before becoming a reporter at The Emporia Gazette. She graduated with her master's in library science from Emporia State University in 1998. She was the electronic media editor (web content) for University of Central Missouri before returning to Emporia State as the university's webmaster.
In 2001, she became the publications and publicity director for the Jones Institute for Educational Excellence. During her time there, she has coordinated the Kansas Future Teacher Academy, edited publications for The Renaissance Group when its executive offices were housed at ESU, and edited numerous reports for JIEE and TRG, along with The Teachers College Newsletter. In recent years, her role of managing the digital presence for JIEE expanded to managing the web sites and social media for The Teachers College.