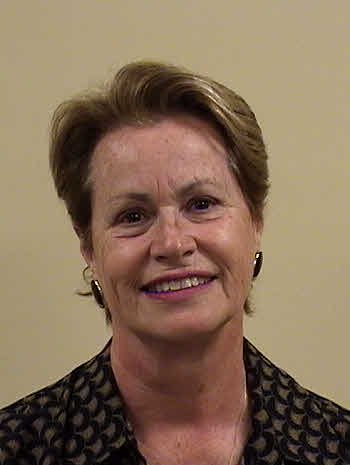 Nancy Brown
Lecturer of School of Library and Information Management
Campus Box 4025
Building William Allen White Library
Room 320
Degrees
Ph.D., Georgia State University, Atlanta, GA
Ed.S., Georgia State University, Atlanta, GA
MLS, University of Hawaii, Honolulu, HI
BA, Arizona State University, Tempe, AZ
Research interests
Library services to immigrant populations
Young adult library services
School media centers/libraries
School media specialists/librarians
Scholarly and professional activities
American Library Association
American Association of School Librarians
International Association of School Librarians
Educators of Library Media Specialists
Special Libraries Association
Georgia Library Media Association
Georgia Association for Instructional Technology
Phi Delta Kappa
Selected Publications and Presentations
Smith, A. J. M. & Brown, N. J. (2013). Crossing the language barrier: The potential for teacher-librarians in facilitating cross-cultural teaching and learning in the school library media center. In M.J. Dow (Ed.), School libraries matter: Views from the research (pp. 137 - 149), Santa Barbara, Libraries Unlimited.

Brown, N. J. (2013). Like riding a bicycle: Technology and techniques to support English language development with Asian immigrants. Proceeds of the annual Hawaii International Conference on Education, Honolulu, HI.

Brown, N. J. (2012). All children are our children: An assessment model to support second language learners in urban school libraries. Proceedings of the UMALUSI Conference, Johannesburg, South Africa.

Brown, N. J. (2011). iRead, iWrite, iLearn: The roles of the 21st century school librarian in addressing the needs of English language learners. Proceedings of the annual Athens Institute for Education and Research Conference, Athens, Greece.