Kansas Small Business Development Center Resources
Kansas Small Business Development Center Resources
The KSBDC has access to a variety of resources to help our clients meet their business needs.
Questions + Answers
How do I use your services?

Start by contacting the center nearest to you. If you want to take advantage of online training without contacting your local center first, visit www.kansassbdc.net.

Is there a charge for KSBDC services?

No and Yes. No, KSBDC advising services are provided at no cost to our clients. Workshops, seminars, and online training are offered at low-cost or no-cost to clients as well.

Yes, we do offer specialized fee-based consulting if you need something beyond general advising. We offer different levels of business valuations and continuity plans.

Why do you provide advising at no cost? Why don't you charge?

When the SBDC was established in 1983, the federal government decided that they would not charge for advising. Essentially since our government is funded by the taxpayer, they decided that taxpayers had really already paid for the service.

Can I see an advisor without an appointment?

We would suggest scheduling an appointment to meet with us. As a first time client, there are some helpful forms you can complete before you meet with an advisor to make the most of your time together. If interested in becoming a client, the new client signup will help you get started.

Does the KSBDC loan money for my business startup?

The KSBDC does not provide loan or grant money. However, we will assist you in developing your business plan and financial projections and identifying potential sources of capital. This is often the key to helping you obtain additional capital. Additionally, KSBDC advisors can often identify various non-traditional sources of capital to help your business.

I can't get away from work. Do you have any online help?

Yes. The KSBDC can consult with you via email, phone, or video conferencing. Several online training classes are available for anyone that needs help in your business.

Why choose the KSBDC?

We know how to do business in Kansas with trusted experts in funding options, getting started, and growing existing businesses. We can help Kansas businesses up to 500 employees at no cost for majority of services thanks to strong federal, state & local funding partners. No matter who you are or what your business is, we are here to help you succeed in a confidential and judgement free manner.
America's SBDC represents America's nationwide network of Small Business Development Centers (SBDCs) – the most comprehensive small business assistance network in the United States and its territories.

SBDCs are hosted by leading universities, colleges, state economic development agencies, and private partners and are funded in part by the United States Congress through a partnership with the U.S. Small Business Administration.
This platform provides small businesses with access to a consolidation of COVID-19 related information and resources from multiple federal agencies. This site is developed through a partnership between the Association of Women Business Center and America's SBDC and is supported by the U.S. Small Business Administration (SBA) under the Coronavirus Aid, Relief, and Economic Security (CARES) Act.
The SBA assists small businesses with free business counseling, SBA guaranteed business loans, home & business disaster loans, and federal government contracting.
The Kansas Department of Labor provides workers and employers with information and services that are accurate and timely, efficient and effective, and fair and impartial. It is administered by employees that understand the value and importance of public service to their fellow Kansans.
As the state's lead economic development agency, the Kansas Department of Commerce strives to empower individuals, businesses, and communities to achieve prosperity in Kansas.
NetWork Kansas is growing an entrepreneurial environment in Kansas by cultivating resources to start and grow small businesses. They are a statewide network of non-profit business-building resources that help entrepreneurs and small business owners startup and grow successful businesses.
USDA Rural Development is committed to helping improve the economy and quality of life in rural America. Through their programs, they help rural Americans in many ways. Together, America Prospers.
The Kansas Center for Business Transition is a free resource to help small business owners plan and execute their business transition, through a joint effort between Johnson County Community College and the KSBDC.
The Capital Access Center (CAC), part of the Kansas Small Business Development Center (SBDC) and funded through the 2020 CARES Act, is a consulting service to small business owners needing capital (loans, lines of credit, etc.).
Here you can find upcoming training events provided by the KSBDC.
D‑U‑N‑S Numbers are often referenced by lenders and potential business partners to help predict the reliability and/or financial stability of the company in question. D‑U‑N‑S, which stands for data universal numbering system, is used to maintain up-to-date and timely information on more than 330 million global businesses. The D‑U‑N‑S Number also enables identification of relationships between corporate entities (hierarchies and linkages), another key element of Live Business Identity and commercial risk assessment practices.
The United States Patent and Trademark Office (USPTO) is the federal agency for granting U.S. patents and registering trademarks.
The Internal Revenue Service, also known as the IRS, is the revenue service of the United States federal government. The government agency is a bureau of the Department of the Treasury. The IRS is responsible for collecting taxes and administering the Internal Revenue Code, the main body of federal statutory tax law of the United States. The duties of the IRS include providing tax assistance to taxpayers and pursuing and resolving instances of erroneous or fraudulent tax filings.
SBA and the Office of Women's Business Ownership collaborate with many organizations to make the best possible resources available to women entrepreneurs. Whether you are a woman interested in starting a business, applying for a business loan, finding government contracting opportunities, or improving an existing business, this page is a good point of reference for you.
Get matched to potential PPP loan lenders and other lenders offering SBA-backed funding.
---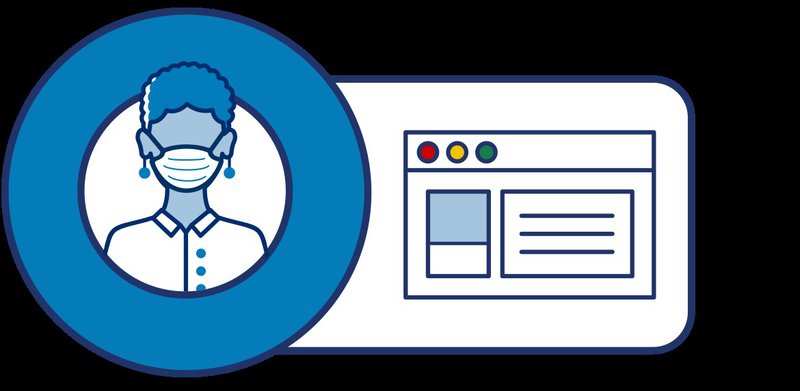 Covid-19 Related
CDC/EPA Cleaning & Disinfecting Guidance
Covid-19 Financial Assistance/Loans/Grants/Tax Credits
Required Employment Posters
Federal and Kansas State law requires that certain posters be displayed in the work place. All required posters are free downloads from the appropriate agencies.
STATE POSTERS
Equal Opportunity in Employment
Child Labor Poster (only required if employing youth under 18 years of age)
Unemployment Insurance
Workers' Compensation
Kansas Indoor Clean Air Act
FEDERAL POSTERS
Equal Employment Opportunity (EEO)
The Fair Labor Standards Act (FLSA)
Employee Polygraph Protection Act (EPPA)
Family and Medical Leave Act (FMLA)
Occupational Safety and Health Act (OSHA)
Pay Transparency Nondiscrimination Provision
Migrant and Seasonal Agricultural Worker Protection Act Notice (MSPA)
Minimum Wages
USERRA Rights and Benefits Notice
Employee Rights Under the H-2A Program
ADDITIONAL FEDERAL POSTERS THAT MAY BE REQUIRED
DOL Military Family Leave
IRS Notice 797
USCIS Discrimination Notice
Employee "Right to Know" Notice
Emergency Numbers
Payday Notice
For more information on any of the posters, how to order them, or print your own, please visit The Kansas Department of Labor website: Kansas Department of Labor.

Funded in part through a Cooperative Agreement with the U.S. Small Business Administration