Ethnic, Gender, and Identity Studies Major
Ethnic, Gender, and Identity Studies
Ethnic, Gender, and Identity Studies
The Bachelor of Interdisciplinary Studies with a major in Ethnic, Gender, and Identity Studies offers students the opportunity to engage in analyzing and understanding personal and social identities including, but not limited to, race, ethnicity, sex, sexuality, gender, class, age and ability.
By taking courses from disciplines across the University, students experience a well-rounded degree program that prepares them for addressing complex problems requiring multidisciplinary knowledge. The flexibility of the EGIS program allows students to select courses of particular interest and actively engage in the creation of their degrees. Through the coursework for the Ethnic, Gender, and Identity Studies major, students will study multiple identities and come to understand how those identities intersect and influence one another, improving understanding of diversity and inclusion, social justice, equality and human rights. Graduates from the Ethnic, Gender, and Identity Studies program will be positioned for a variety of careers in the modern, multicultural world.
What can you do with this degree?
The Ethnic, Gender, and Identity Studies major at Emporia State opens the doors that a traditional bachelor's degree does, and allows opportunities for advancement within a graduate's current career or more options when choosing a new career pathway.
Diversity Officer
Communication Professional
Public Service Administrator
Training and Development Manager
Marketing Executive
Human Resources
Social Justice Nonprofit work
Community Outreach
Student Affairs
Outreach Librarian
Preparation for graduate school in Race/Ethnic Studies, Gender/Sexuality Studies, or Cultural Studies
Additional information
Course list

In the Ethnic, Gender, and Identity Studies major, students will be exposed to a wide range of exciting courses.

Intersectionality and Identities: Students in this course will define their own identities, articulate their intersections of privilege and oppression, explore how using an intersectional approach can improve a social problem, experience how frustrating and life-threatening fleeing your country can be from an intersectionality viewpoint.

Communication and Gender: Primary emphasis is on one's gender and other factors that interact with gender to influence communication. Topics include gender filters, language, nonverbal behaviors, intimacy and gendered communication in the family, schools, the media and the work place.

View the complete list of courses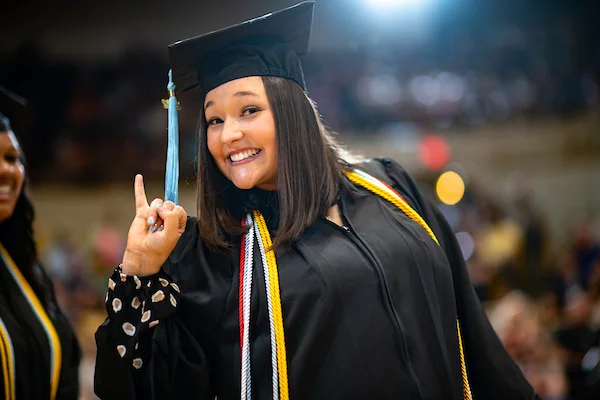 You have support
At Emporia State University, we're here to help you achieve your educational and career goals. All new ESU students are automatically members of the Stinger Success Program.
Stinger Success Program
Address
1 Kellogg Circle
Campus Box 4042
Emporia, KS 66801