Bachelor of Science Education, Social Sciences
Teach the next generation
BSE, Social Sciences Education
Students who complete the Secondary Social Sciences Education licensure program at Emporia State University will be licensed to teach American history, world history, Kansas history, civics/government, sociology, geography, and economics in grades 6-12. The middle level (5-8) licensure program is also available. Students wishing to seek either one, or both, of these programs are advised to visit the Student Advising Center  to pick up a copy of the advising sheet that contains all the General Education, Teachers College, and Social Sciences requirements for completion of these licensure programs, or students can learn the requirements by viewing the complete degree requirements.
Students are also encouraged to meet with the Secondary Social Sciences Program Coordinator, Dr. Darla Mallein (dmallein@emporia.edu) to discuss the general process of degree completion at ESU.
What can you do with this degree?
With a BSE in Social Sciences Education, you will be licensed to teach American history, world history, Kansas history, civics and government, economics, geography, and sociology in middle and high schools. Our job placement rate is excellent and our award-winning BSE alumni are teaching all over Kansas, other states, and the world!
How do you become a social sciences teacher through ESU?
The teacher education program available for students wanting to teach at the secondary level (grades 6-12) is a joint responsibility of the School of Humanities and Social Sciences and the middle and secondary education program located in the Teachers College.  Learn more about what is involved in becoming a social sciences teacher.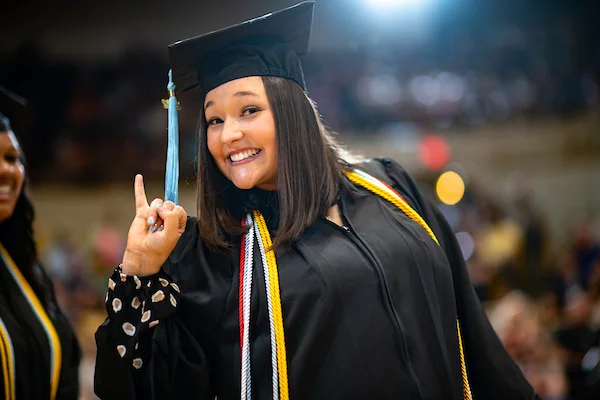 You have support
At Emporia State University, we're here to help you achieve your educational and career goals. All new ESU students are automatically members of the Stinger Success Program.
Stinger Success Program
Contact the DEPARTMENT OF SOCIAL SCIENCES, SOCIOLOGY, AND CRIMINOLOGY
Address
1 Kellogg Circle
Box 4032
Emporia, KS 66801