Sociology, Anthropology, Crime & Delinquency Studies Bachelor of Arts, Crime and Delinquency Studies
Pursue your passion
Bachelor of Arts, Crime and Delinquency Studies
Program description
The Bachelor of Arts degree in Crime and Delinquency Studies traditionally has been a broad-based liberal arts degree designed to provide the student with a solid foundation in Crime and Delinquency Studies and course work in a variety of other liberal arts disciplines. The Bachelor of Arts degree program is designed primarily for those students who intend to pursue an advanced degree in Crime and Delinquency Studies, Juvenile Justice or Law. Learn the requirements for a Bachelor of Arts degree in Crime and Delinquency Studies by viewing the complete degree requirements.
SO MANY POSSIBILITIES
Parole Officer, Probation Officer, Law Enforcement Officer, School Resource Officer, Crime Scene Investigation, Gaming Surveillance Officers, Gaming Investigators, and more.
Additional program information
Program Learning Objectives

Students in this program,

Understand the relationships between the major agencies of the justice system, including the police, courts, and corrections.

Understand the key concepts and theories in criminology and criminal justice.

Examine contemporary issues facing the criminal justice system, such as corruption, police brutality, racial profiling, and disproportional minority contact.

Understand the basics principles and practices of rehabilitation, retribution, restitution, and incapacitation.

Evaluate the different explanations regarding the nature, extent, causation, and prevention of crime and delinquency.

Express and communicate criminological and criminal justice knowledge inside and outside the classroom.

Learn how race, gender, sexuality, social class, and age are related to crime, delinquency, and criminal justice.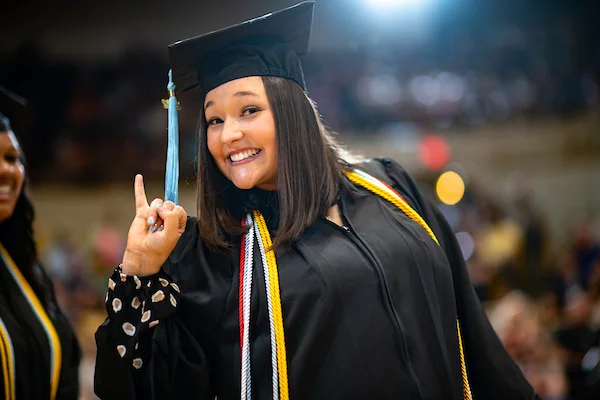 You have support
At Emporia State University, we're here to help you achieve your educational and career goals. All new ESU students are automatically members of the Stinger Success Program.
Stinger Success Program
CONTACT THE DEPARTMENT OF SOCIAL SCIENCES, SOCIOLOGY, AND CRIMINOLOGY
Address + Location
Building
Butcher Education Center
Address
1 Kellogg Circle
Campus Box 22
Emporia, Kansas 66801