Ruth Schillinger Award
The Ethnic and Gender Studies Program annually selects one person to receive the Ruth Schillinger Award, named after a long-time Dean of Women and ESU's first Affirmative Action officer. The award is given to an individual who has made extraordinary contributions to the women of Emporia State over a sustained period of time.
| | |
| --- | --- |
| | Helen McElree, Ginny Higgins, and Ruth Schillinger (left to right) at the first Ruth Schillinger Award Reception. |
Past winners of the Ruth Schillinger Award include:
1996 Dr. Ruth Schillinger
In the 1960s, women faculty, under the leadership and inspiration of the Women's Council and then Dean of Women, Ruth Schillinger, addressed such concerns as equity in pay, job satisfaction, questions of promotion, maternity leave, and sex discrimination. The council examined the lack of women in administrative positions; and its concerns were in part responsible for the hiring of several female administrators in the 1970s.
---
Dr. McElree joined the ESU Biology Department in 1961. She was elected as the first President of the new Faculty Senate in 1968 and is the only ESU faculty member ever to be elected as Faculty President twice. Her research in microbiology led to her being featured in several journal articles and to the award of a number of research grants. She was honored as the 1982 Roe R. Cross Distinguished Professor. She wrote several commentaries for the Bulletin on Women's Rights. Dr. McElree retired from the University in 1991.
---
Dr. Bonner began her career in Emporia in a sixth-grade classroom at Butcher Elementary School. She took leave to study and upon returning, joined the Department of Administrative Curriculum and Instruction. In 1979, Dr. Bonner's alma mater honored her with an honorary doctorate for her contributions to education and her humanitarian efforts. She was an ESU faculty senator for three years, a member of the Kansas Standardization Committee, president of Emporia's National Association for the Advancement of Colored People (NAACP) chapter, listed in the International Directory of Distinguished Leaders and Noteworthy Americans, and she helped establish the first chartered sorority, Sigma Gamma Rho, to welcome African-American women at ESU. Dr. Bonner and her husband oversaw the Bonner and Bonner Diversity Lecture Series at ESU until their retirement.
---
Dr. Higgins was Professor in the Department of Communication & Theatre from 1964 until her retirement in 2006. She served as Director of the Ethnic and Gender Studies Program from 1999 to 2006. Dr. Higgins taught a variety of classes that focused on ethnicity and gender, including Public Speaking, Interpersonal Communication, Group Discussion, Gender and Communication, Classroom Communication, and Contemporary Issues in Free Speech. For many years she advised all the students who studied to be Speech, Theatre, and Debate teachers and taught the Methods course for the department. She was chair of the university's AIDS Committee and was mainly responsible for bringing the AIDS Quilt to campus in November 2000. Ginny Higgins was the first person ever to receive the Outstanding College Teacher of Speech award from the Kansas Speech Communication Association twice. She was active as a community volunteer and served as Chairperson of the Lyon County Chapter of the American Red Cross.
---
Dr. Headrick served in various capacities in her 27 years at ESU before her retirement in 1992. She taught classes, supervised graduate students, was a counselor (Student Affairs, 1968-199), and served as the University's Affirmative Action Officer (1986-1992). From 1975 until 1981, she lectured part-time in the counselor education department and founded the Biofeedback Lab and the Women's Resource Center in the early 1970s. Additionally, Dr. Headrick established the Women's Resource Center, the Biofeedback Lab, and the Susan B. Anthony Scholarship, annually awarded to the ESU student who demonstrates a beneficial impact on the growth and education of women on the ESU campus, displays academic excellence and demonstrates financial need.
---
First director of the Women's Resource Center, Sally Torrey retired from Emporia State in 1996 after 17 years of service. Ms. Torrey founded the Women's Programming Board, secured a grant to establish ESU's Sexual Assault Prevention Program, was instrumental in establishing the Single Parent Program, and was active in other ways both on and off campus to better the condition of women, including work with SOS and the Girl Scouts of the Flint Hills.
---
2002 Dr. Elizabeth "Betsy" Yanik
Dr. Yanik, Professor in the Division of Mathematics and Computer Science at ESU, is the Assistant Director of the Women and Mathematics Network, a national organization for directors of outreach programs for young women. She is co-organizer of SMASH (Summer Mathematics and Sciences Holiday), a nonresidential summer program for 9th grade girls funded by Tensor grant, and of MASTER IT (Mathematics and Science To Explore caReers Investigating Together), a residential summer program for 24 rising 8th grade and 24 rising 9th grade girls, funded by a National Science Foundation grant. Her major contributions include Sonia Kovalesky Day, a day of recognition for women in mathematics; Expanding Your Horizons, a day-long conference for middle school girls that includes workshops and discussions aimed at helping young girls stay interested in math; and Catching Your Dreams, an event for Girls Scout Brownies that centers around science and math activities.
---
Arriving at ESU in 1981, Dr. Mehring advanced through the ranks from lecturer through professor. In 1993, she was appointed Associate Dean of The Teachers College, Emporia State's nationally-recognized teacher education program. She became Dean of The Teachers College in 1995 and then Provost and Vice President for Academic Affairs in 2006. During her tenure as dean, The Teachers College was named one of four 'model' teacher preparation programs in the nation in the report "Educating School Teachers," written by Dr. Arthur Levine, president emeritus of Columbia University Teachers College. Dr. Mehring won the 2009 Edward C. Pomeroy Award for Outstanding Contributions to Teacher Education. She was named Roe R. Cross Distinguished Professor, ESU's highest faculty honor.
---
2004 Dr. Karen Manners Smith
Dr. Smith was Professor of History, specializing in the history of American women. She taught a variety of courses on women, including American Women's History, Introduction to Women's Studies, Advanced Women's Studies, and Readings in Women, Gender, and Ethnicity. She also offered courses in immigration and ethnicity, biography, the Gilded Age and Progressive Era, history of modern England and history of Ireland. In September 2007, Dr. Smith spent two weeks in Kenya as part of the Kenya Scholar Athlete Project, which annually prepares Kenya's top dozen high school graduates for entrance exams and applications to U.S. universities. She organized many field study trips with students, in the United Kingdom and in the United States. She was director of the Ethnic and Gender Studies Program from 2006 to 2012, and retired from ESU in 2016.
---
Dr. Schrock has been at ESU since 1989. She advises mathematics education students and supervises mathematics student teachers. She teaches the middle/secondary mathematics methods course, computer science methods, and trains faculty in the use of technology in teaching undergraduate mathematics. She served eight years as national historian for Kappa Mu Epsilon honorary mathematics fraternity and is former president of the Kansas Association of Teachers of mathematics.
---
Dr. Mehrhof is Professor in the Department of Health, Physical Education and Recreation, where she teaches physical education. She has published 15 books and numerous journal articles. She is the creator of the National Association for Sport and Physical Education's Teacher Toolbox. Dr. Mehrhof received the 2008 Vicki J. Worrell Service Award from the Kansas Association of Health, Physical Education, Recreation and Dance (KAHPERD). She was named the Roe R. Cross Distinguished Professor and won the Xi Phi Outstanding Faculty Award at ESU. Her career focus has been to promote physically active lifestyles for young children and adults, and to train student as teaching professionals in elementary physical education program.
---
Dr. Hansen is Chair of the Department of Interdisciplinary Studies and Professor of Geography in the Department of Social Sciences. Since joining the faculty at ESU in 1999 she has been teaching World Regional Geography as well as a variety of upper division courses, including gender, place and culture, cultural geography, urban geography, geographies of international development, geography of the Middle East and North Africa, geography of Middle and South America, and others, most of which are included in the Ethnic and Gender Studies curriculum. Her research interests include gender and ethnicity around the world, immigration and mobility, urban development and other cultural phenomena. She served as a Peace Corps Volunteer in the Andes of central Ecuador and has participated in study abroad and service-learning trips with ESU students, staff and faculty, in Asia, Africa, Europe and the United States.
---
Dr. Kendrick came to ESU in 2001 to teach literature in the Department of English, Modern Languages and Journalism. She was Chair of the Department of Interdisciplinary Studies from 2011 to 2014, when she left ESU to be Chair of the English Department at Southeast Missouri State University. At ESU she taught courses in English Renaissance literature and British Women Writers before 1830, among others. Dr. Kendrick represented her department in the Student Advising Center for many years, advising all incoming majors in English, Modern Languages, and Journalism. She was a long-time member of ESU's Ethnic and Gender Studies Steering Committee and served on the editorial board of the University Press of Kansas.
Read The Bulletin's article about Dr. Kendrick and this award here: http://www.esubulletin.com/news/susan-kendrick-from-shakespeare-to-sci--fi/article_df1a6172-d36d-5dda-bd2a-516994de6dbd.html
---
Dr. Locey was Associate Professor of Modern Languages and Literatures at ESU from 1997 until she left ESU in 2011. She served as director of ESU's French program from 2004 to 2010, and as Chair of Modern Languages until her departure. Her research interests included French and Francophone women writers and cinema, and she is author of The Pleasures of the Text: Violette Leduc and Reader Seduction (Rowman & Littlefield 2002). She initiated the French Film Festival at ESU and won the Excellence in Service Award from the College of Liberal Arts and Sciences in 2001.
---
Dr. Lewis, former professor of English at Emporia State, was the founder and first director of the Ethnic and Gender Studies program. Under her direction the program became a minor in the College of Liberal Arts and Sciences and the Ruth Schillinger Award was established. Dr. Lewis left ESU in 1999 and became Dean of the School of Humanities and Sciences and Professor of English at Ithaca College in 2008. She taught with a focus in literary study, American studies, and the teaching of writing. In addition, she taught African American literature and American literature, as well as a variety of writing courses. Before her current position she was the Director of the American Studies program at the College of Saint Rose, where she taught courses in American studies and African American studies.
---
Professor Webb is Professor of English and Co-Director of the Creative Writing program at ESU. She was the 2012 Roe R. Cross Distinguished Professor and has received awards from the College of Liberal Arts and Sciences for Excellence in Teaching and for Outstanding Service. Professor Webb writes about her life in the Flint Hills and other places she has lived, drawing on her experiences in work and life. She has published work in a number of literary journals, and in 2007 was nominated for the Pushcart Prize. Since 2005 she has served as national pedagogy specialist for Antioch University, Los Angeles, where she conducts writing workings and lectures on pedagogy and literature.
Read The Bulletin's article about Professor Webb and this award here: http://www.esubulletin.com/coverage/webb-recognized-for-positive-impact-on-women-at-esu/article_73d7b267-580d-5b01-b204-f0294502e71e.html
---
2012 Dr. Gaelynn Wolf Bordonaro
Dr. Bordonaro is the Director of the Emporia State University Art Therapy Program and Associate Professor in the Department of Counselor Education. She has given presentations throughout the United States and around the world, including in Brazil, England, Jamaica, Haiti, India, the Bahamas, Germany, South Africa, Thailand, and Australia, on art therapy intervention in response to natural disasters, pediatric medical art therapy, using photography in therapeutic and special education settings, art therapy with geriatric populations, and art therapy with children with special needs.
---
Dr. Miller earned a bachelor's degree in music from Silver Lake College in Manitowoc, Wisconsin, a master's degree in music from Northwestern University, and a doctorate in music education from Florida State University. She taught vocal and general music in classrooms in Antigo and Green Bay, Wisconsin, before moving to higher education, serving as an assistant professor of music at Silver Lake College and Southeast Missouri State University. She arrived at ESU in 1990 and was named Roe R. Cross Distinguished Professor in 2001. She served as Chair of the Music Department and then became Dean of the School of Liberal Arts and Science in 2011. Dr. Miller retired from ESU in 2014.
Read the Emporia Gazette's article about Dr. Miller and this award here: http://www.emporiagazette.com/news/article_1c3b3862-97c9-11e2-9375-10604b9ffe60.html
---
Dr. Joyce Thierer is a 5th-generation rural Kansan. Her Ph.D. in American History, with an emphasis in agriculture, the West, and women, is from Kansas State University, where she also earned her undergraduate degree. Dr. Thierer has master's degrees in American History and in Library Science from Emporia State University. She was a university librarian at Kansas State University and Wayne State College in Nebraska for eleven years. Dr. Thierer is author of Telling History: A Manual for Performers and Presenters of First-Person Narratives (AltaMira Press, 2010). Many of Dr. Thierer's oral history performances portray women's lives of the mid- to late-19th century. Her portrayal of Calamity Jane addresses issues of identity and the mythic West versus the real West in history. She regularly performs at schools and chautauquas around the Midwest and across the the United States, and trains librarians and museum staff in the practice of public history. She was inducted into the Kansas Cowboy Hall Fame in 2016, the Year of the Cowgirl (Kansas Cowboy Hall of Fame).
Read the Emporia Gazette's article about Dr. Thierer and this award here: http://www.emporiagazette.com/education/article_e0bd3014-a5fb-11e3-8010-0017a43b2370.html
---
Dr. Hamilton joined the ESU faculty in 2004 and is Associate Professor in the Department of Communication and Theatre. Since 2012 she has served as the Director of the Ethnic and Gender Studies Program. She teaches courses in rhetoric and persuasion, including Theories of Persuasion, Social Movements, Consumerism and Advertising, and Communication and Gender. Her scholarship focuses on both foreign policy rhetoric and gendered rhetoric. She has a chapter on the anti-war protester Cindy Sheehan in the book Media Depictions of Women as Brides, Wives and Mothers (Lexingotn Books, 2012) and a co-authored chapter on Madeleine Albright and Condoleezza Rice as the first female secretaries of state in the book Gender and Political Communication in America (Lexington Books, 2009). Her work on celebrity and political activism has appeared in the American Communication Journal.
Read the Emporia Gazette's article over Dr. Hamilton and this award here: http://www.emporiagazette.com/news/article_a2a8c9d9-2821-5f5e-9004-c3afffdf8ea6.html
---
2016 Dr. Marcia Schulmeister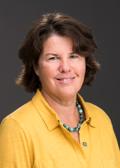 Dr. Marcia Schulmeister, professor of physical sciences, is this year's recipient. Dr. Schulmeister serves as director of the earth science programs in the physical sciences department. She has organized multiple events for women geologists, including serving on the Board of Directors of the Association of Women Geologists and organizing talks from prominent women geologists. Dr. Schulmeister has been an active volunteer in the Expanding Your Horizons program, which brings middle school girls to ESU to expose them to math and science events. She has also served for several years on the Ethnic and Gender Studies Steering Committee.
Read the Emporia Gazette's article about this award: http://www.emporiagazette.com/news/article_ae3a84f9-e88a-5b98-8b21-023c85975e9c.html
---
Dr. Rochelle Rowley earned a Bachelor of Arts in Sociology (2005) from Fort Hays State University, a Masters of Arts in Sociology (2007) from Wichita State University, and her Doctorate in Psychology (2012) from Wichita State University.Her teaching and research reflect her interests in civic engagement, underrepresented groups, leadership, and social change. Dr. Rowley advises three recognized student organizations: Sociology Club, People Respecting Individuality & Diversity in Education (P.R.I.D.E.), and SAFE, an organization about raising awareness around sexual assault and violence. Recently (2014), Dr. Rowley took several P.R.I.D.E. members to the Midwest Bisexual, Lesbian, Transgender, Ally Conference in Kansas City, MO. Sociology Club members, with the assistance of Dr. Rowley and co-advisor Dr. Gary Wyatt, presented research on cyberbullying at the Midwest Sociology Society Conference in Omaha, NE. Dr. Rowley is a member of ESU's Leadership Initiative working closely with the Kansas Leadership Center. She incorporates civic leadership principles into her courses and student organizations. In the Emporia community, she serves on the board of directors for S.O.S. of Emporia, and teaches healthy relationship education to single individuals for Catholic Charities in Emporia.
Read The Bulletin's article about Dr. Rowley and this award here: http://www.esubulletin.com/news/women-recognized-for-service-to-esu/article_85396c8c-1ba3-11e7-9394-831b5ea6716f.html
---
2018 Dr. Amanda Lee Miracle
Dr. Amanda Miracle, associate professor in the history program in the Social Sciences Department, is 2017-18 recipient. In the classroom, Dr. Miracle integrates discussions of women and gender into her classes, whether it be in courses such as Early American Women, or less obvious courses such as Introduction to History. Her research focuses on women's history, particularly in the Colonial age, looking to recognize women's contributions and elevate women's status. Dr. Miracle's nomination materials especially noted her mentorship to female students and faculty. Dr. Miracle currently serves on the Ethnic and Gender Studies Steering Committee and has served on the steering committee for the Michael Tilford Conference on Diversity and Multiculturalism.
Read The Emporia Gazette's article over Dr. Miracle and this award here: http://www.emporiagazette.com/news/article_0d5ae193-dd69-51bc-8517-8777f458f629.html