About the Theatre Department
Discover the Emporia State Theatre Department
Rich in the arts, rich in heritage
The Theatre Department is housed in King Hall where you will find the Karl C. Bruder Theatre, the ESU Theatre offices, classrooms, and the Design Studio. The Ronald Q. Frederickson Theatre and the Inez P. Friesen Studio are in Roosevelt Hall while Albert Taylor Hall is situated in Plumb Hall.
The theatre program is part of the Department of Communication and Theatre, a part of the College of Liberal Arts and Sciences. Classes and theatre productions were part of the academic program at Kansas State Normal beginning in 1913. Albert Taylor Hall, located in the Administration Building, now called Plumb Hall, was the home of major productions beginning in 1916. The department moved into its new home, the Humanities Building, in 1966. In 1981, the Humanities Building was renamed King Hall to honor former President John E. King, and the College Theatre was renamed the Bruder Theatre, to honor Professor Karl C. Bruder, long-time Chair of the department. The theatre program has always been an active participant in the Kennedy Center American College Theater Festival. The program has twice hosted the regional festival, taken productions to several regional festivals, and performed at the Kennedy Center in Washington D.C.
---
Emporia Theatre Guild
Emporia Theatre Guild is ESU's "Friends of the Theatre" community, who come together for fabulous soirées while supporting scholarships for ESU students.
Theatre Facilities
Learn about our four theaters on campus, some of which are in King Hall and one in Plumb Hall.
Theatre Handbook
This Handbook is designed to present information and policies that are most often used by theatre majors and other students actively involved with the theatre program.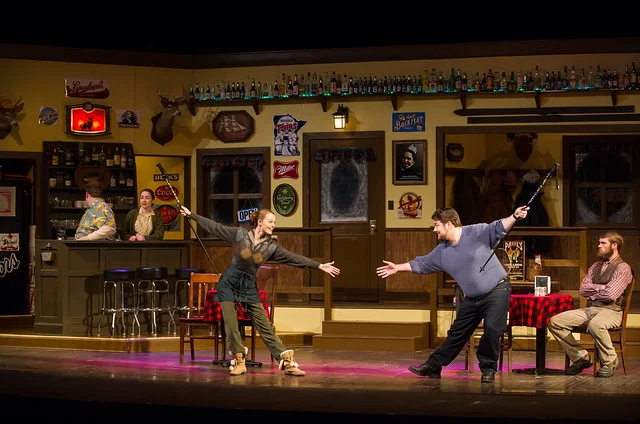 Faculty + Staff
Meet the faculty and staff behind the Theatre Department.
Faculty + Staff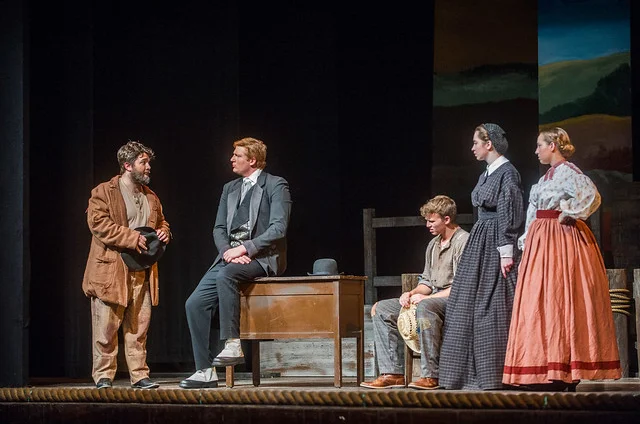 Alumni
Learn what alumni of the Theatre Department are doing after graduation.
Alumni