Chemistry Minor
Explore our Chemistry minor
Learn more about the building blocks of life and matter! A 2018 report (Forbes, 2019) on college graduates notes that the highest paid fields are in science, technology, engineering and math. These fields will continue to grow! Learn the requirements by viewing the complete degree requirements
What can you do with this minor?
The chemistry faculty at Emporia State University have a tradition of excellence that will propel you to a successful career. After graduation, you might work in environmental, pharmaceutical or food laboratories. You also might continue your education by attending pharmacy, medical, engineering, chiropractic, or graduate school.
Program Resources
Instrumentation
Computer laboratories
Faculty and Peer tutoring
Student Organizations
Chemistry Club
Caduceus society (pre-med club)
Environmental Sustainability Club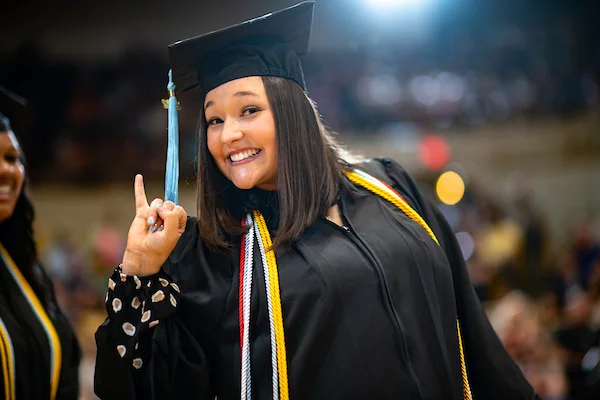 You have support
At Emporia State University, we're here to help you achieve your educational and career goals. All new ESU students are automatically members of the Stinger Success Program.
Stinger Success Program
Address
Box 4030
1 Kellogg Circle
Emporia, KS 66801