Bachelor of Arts, Mathematics
Become a mathematician
Bachelor of Arts, Mathematics
The student desiring to be a mathematician who is well educated in the broad liberal arts tradition should take a 32-hour major in mathematics for the degree Bachelor of Arts. Learn the requirements by viewing the complete degree requirements.
What can you do with this degree?
Upon graduation, this student will be extremely well prepared to pursue a graduate degree in mathematics or a related area, or to enter a job situation requiring versatility rather than specialization.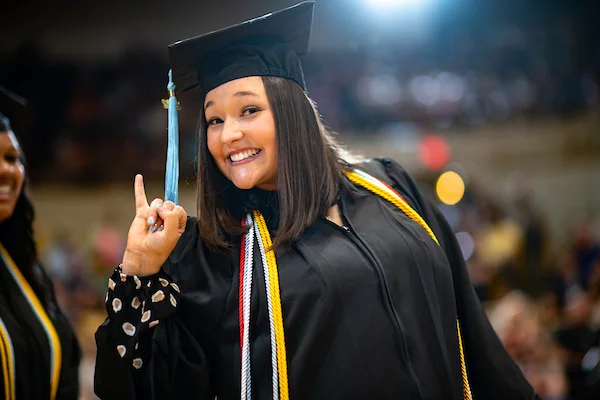 You have support
At Emporia State University, we're here to help you achieve your educational and career goals. All new ESU students are automatically members of the Stinger Success Program.
Stinger Success Program
Address + Location
Building
Science Hall Room 141
Address
Campus Box 4027
1 Kellogg Circle
Emporia, KS 66801