Graduate Certificate in Mathematics
Level up your mathematical skills
Graduate Certificate in Mathematics
Emporia State University's Graduate Certificate in mathematics program is flexible so you can reach your personal goals in the way that will best fit your needs. Our classes are available on-campus and online, allowing you to decide when and how you take your classes.
The program allows you to select courses to emphasize the area of mathematics you want to pursue, such as applied mathematics, statistics, algebra or analysis. This 18-hour program is for those not seeking a M.S. degree but do need hours of graduate coursework to teach at a community college level or teach dual-credit high school courses.
Additional information
Degree Requirements

Students must take

MA 701: Mathematical Proofs

3 credit hours in Analysis

3 credit hours in Algebra

3 credit hours in Statistics or Applied Mathematics

18 total credit hours (6 courses)

Admission Requirements + Recommended Background

A grade point average of not less than 2.5 in the last 60 semester hours of study or an overall grade point average of no less than 3.0 for a completed master's degree.

Applicants who have completed 24 credit hours of undergraduate mathematics, including at least two semesters of Calculus and at least one course where writing mathematical proofs is a significant part of the content, are viewed favorably.

An undergraduate degree in mathematics, mathematics education, or an area with a significant mathematics requirement is preferred.

In general, success in our programs requires familiarity with the content of the first two semesters of a typical Calculus sequence as well as experience in writing mathematical proofs.

Required application materials

Upon filling out the application, one has the choice to choose a concentration to supplement their Master's Degree. If one does not desire to choose a concentration, then leave that section blank on the application.

1. Official transcripts from all colleges/universities attended.

2. Copy of government-issued ID.

Submitting Application Materials

The following items must be provided/completed at the time of application submission through the Application Portal:

*Unofficial bachelor's degree transcript

*Copy of government-issued ID

Official transcripts

Students must submit official bachelor's degree transcripts containing at least 60 credit hours of coursework and final grades. Any additional transcripts from college credit accumulated after the bachelor's degree MUST be submitted if you will be using these credits for transfer credit or for last 60 GPA. Transcripts are considered official when they arrive in the Graduate Office in a sealed envelope from the issuing institution or are received through a secure electronic transcript service to gradinfo@emporia.edu.

If the transcripts need to be mailed, send to:

Emporia State University
Graduate School
Campus Box 4003
Emporia State University
1 Kellogg Circle
Emporia, KS 66801-5415.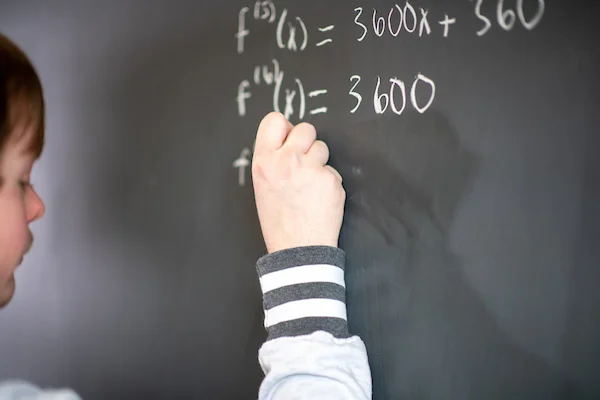 Why choose ESU?
At ESU, we know it's your future, emphasis on the 'your.' So tell us what you want to do with your certificate, and we'll show you an educational track that sets you up for success.
Contact the Mathematics Department
Building
Science Hall Room 141
Address
Campus Box 4027
1 Kellogg Circle
Emporia, KS 66801