Department of Nursing
ESU's nursing program offers a four-year degree and hands-on clinical experiences
Emporia State University department of nursing
Emporia State University Department of Nursing offers a four-year Bachelor of Science in Nursing degree. The nursing curriculum requires two years for completion once admitted into the major, totaling 120 credit hours. Students generally apply for admission to the program at the junior level. The program has education tracks for traditional students, licensed practical nurses, and registered nurse students. Graduates of ESU Department of Nursing are eligible to take the national licensure examination for registered nursing (NCLEX-RN).
To request information about the nursing program and/or to request an application for admission to the nursing program (applications available after January 1) please contact: Dr. Mary Mitsui, Chair and Professor, 620-341-4440, cellis@emporia.edu. Students interested in the ESU nursing program are encouraged to visit the nursing department. To schedule a nursing visit, call the ESU Department of Nursing office at 620-341-4440.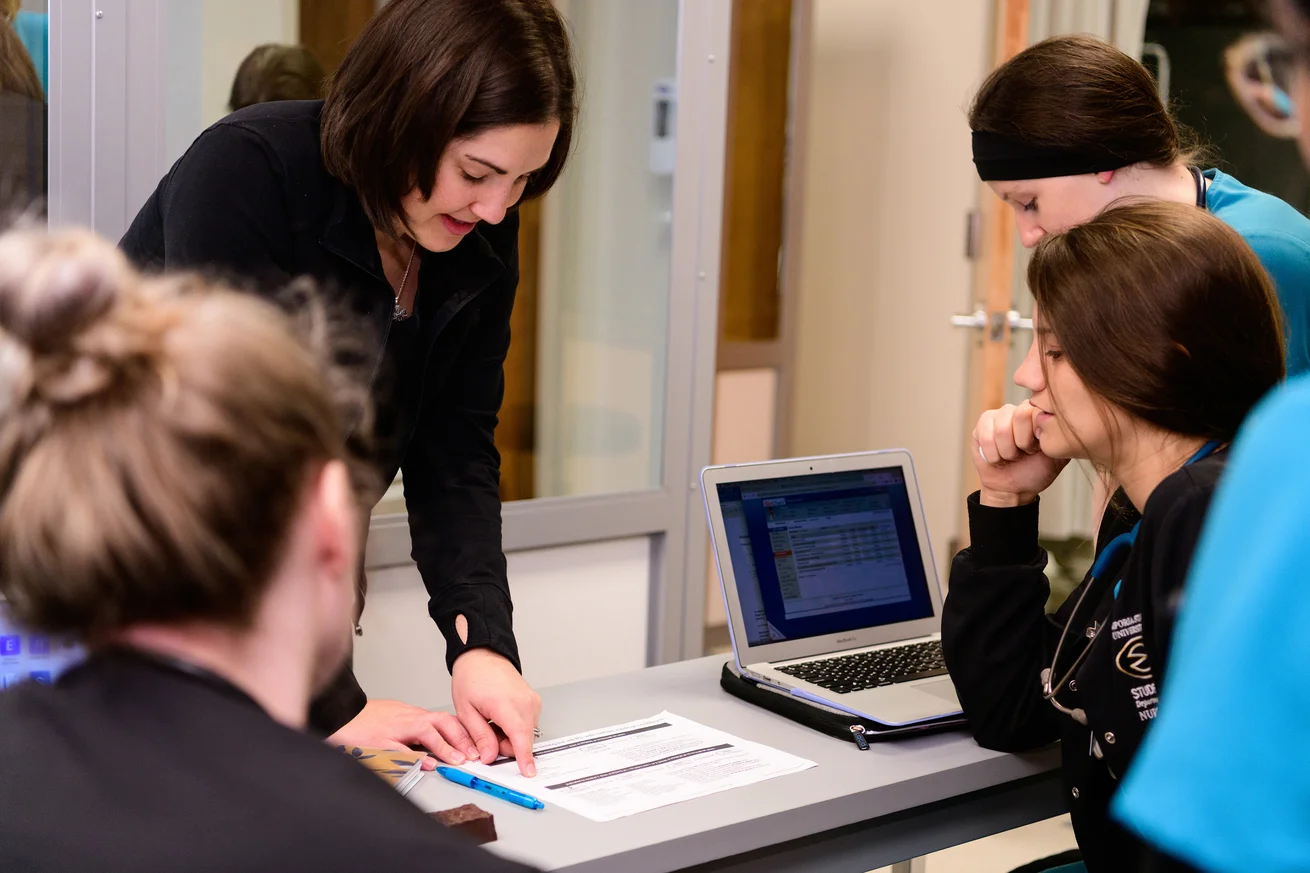 test
Why nursing at ESU?

Smaller classes taught by caring faculty, scholarships and financial aid opportunities available, clinical experiences emphasized, conveniently located close to computer labs, nursing library, and clinical sites, and opportunity to gain clinical experience offered in clinical sites and patient simulation laboratories.
---
---
Community Support
The Emporia State University Department of Nursing extends a special thank you to the Trusler Foundation and the Loretto A. Langley Trust for their generous support in funding our 5- year-old Pediatric simulator. The simulator provides hands-on, life-like experiences for the students to practice skills and work through simulated experiences. The simulator helps students build their knowledge and practice their skills in a safe environment before working with a live pediatric patient.