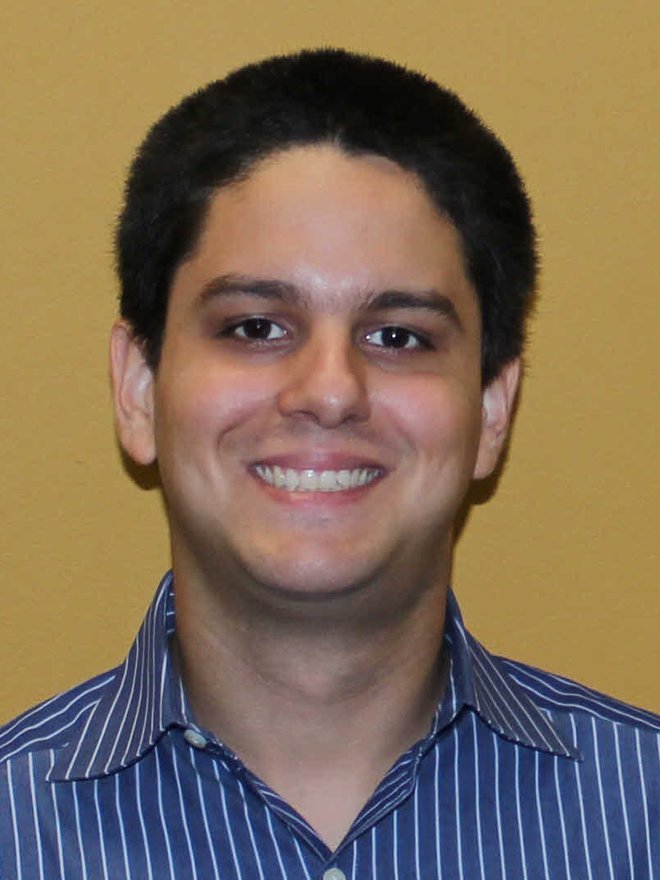 Ramiro Miranda
Assistant Professor of Music
Campus Box 4029
Building Beach Music Hall
Room 105
Department of Music, Box 4029
Emporia State University
Emporia, KS 66801-5087
Professor of Violin/Viola and Conductor of Orchestras
A native of Asunción, Paraguay, Ramiro Miranda came to the United States to pursue a bachelor's degree in violin performance at Pittsburg State University. Miranda holds a master's degree from Illinois State University in violin performance and orchestral conducting, and a Doctorate of Musical Arts in orchestral conducting from the University of Missouri - Kansas City. He is the recipient of many awards and honors, including first place in the Rosa Mistica violin competition in Brazil in the year 2000, the revelation award in the Cardozo Ocampo music competition in the year 2002, two Concerto Aria competitions, chamber music prizes, and a grant from Illinois State University's Friends of the Arts for a full production of Igor Stravinsky's Soldier's Tale.
Prior to coming to the United States, Miranda was an active teacher and performer, playing first violin for the Orquesta de la Universidad del Norte, and as an instructor of strings in Escuela Musical Miranda and Proyecto Sonidos de la Tierra. He continues to give recital and lectures for string teachers and students in Paraguay, and oversees the exchange of international faculty with Escuela Musical Miranda, one of the top music schools in Paraguay.
He has appeared with orchestras, chamber groups, and as a violin soloist in the United States, Spain, Argentina, Brazil and Paraguay. Ramiro has conducted several orchestras at the collegiate level, including the recent performances of Mark Adamo's acclaimed opera "Little Women" and Mozart's "Cosí fan Tutte" with the University of Missouri-Kansas City Opera program, and youth orchestras in Kansas, Paraguay and Argentina. He has participated in international festivals and conducting workshops in the United States, Brazil, Argentina and Spain, with instructors of high acclaim such as Paul Vermel and Enrique Garcia Asensio.