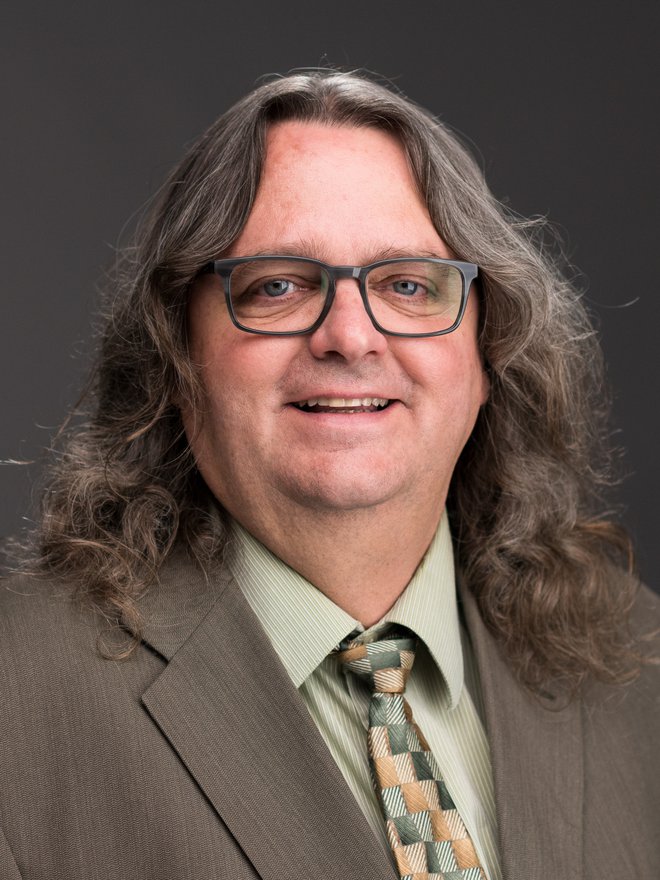 Andrew Houchins
Professor of Music
Campus Box 4029
Building Beach Music Hall
Room 115
Department of Music, Box 4029
Emporia State University
Emporia, KS 66801-5087
Music Theory, Composition, Digital Audio Recording
D.M. Florida State University, composition
M.M. University of Memphis, composition
B.M. Pittsburg State University, percussion
Andrew Houchins studied with John Baur and Donald Freund at the University of Memphis where he completed his master's degree in composition. He then earned a doctorate in composition from Florida State University studying with Ladislav Kubik. He received a full scholarship to study in Prague at the Czech-American Summer Music Institute, where he performed Songs: Four Haiku for Voice, Horn, and Piano at the Dvorak Museum.
He has written for diverse ensembles, including solo, electronic, and small and large ensembles, and his compositions have been selected for programming at numerous festivals and conferences. Fanfare and Eulogy was a finalist in the Lancaster Festival Chamber Orchestra Competition, and Dr. Houchins' commissions include Elements, for flute, bassoon, piano, and percussion, written for the Kansas Music Teachers Association, and Face Off, for percussion duo, written for the Conservatory at Lynn University.
Dr. Tracy Freeze premiered Dr. Houchins' percussion concerto, The Big Bang, with the University of Oregon Wind Ensemble in Eugene, Oregon. Vignettes, for euphonium and orchestra was written as a showcase for Dr. Nathan Gay and premiered by the Emporia Symphony Orchestra. Minor Issues, was written at the request of Dr. Martin Cuellar and Dr. Allan Comstock and premiered by them at the Conservatorio Plurinacional de Música in La Paz, Bolivia.
Dr. Houchins is a Professor of Music at Emporia State University teaching theory, composition, and technology, and is a member of the College Music Society, the Society of Composers, Inc., and was initiated as a Friend of the Arts by the Sigma Alpha Iota international music fraternity in 2008. Stipes Publishing publishes his textbook, On Music Theory.