Academics + Programs Bachelor of Science in Education, English – Middle Level Licensure
Bachelor of Science in Education, English – Middle Level Licensure
Program description
A Bachelor of Science in Education with an English teaching field prepares the student for a career in middle school/junior high teaching. The secondary education program in The Teachers College works in partnership with the English program to prepare you in both language arts content and teacher education.
What can you do with this degree?
This degree prepares the student to teach English, grades 5-8.
How do you become an English teacher for grades 5-8 through ESU?
The teacher education program available for students wanting to teach at the secondary level – meaning junior high, middle, or high school – is a joint responsibility of this department and the department overseeing middle and secondary education. Learn more about what is involved in becoming an English teacher for grades 5-8 teacher here.
Degree requirements
For BSE English degree requirements, follow this link.
For specific requirements for this licensure, contact the Department of English, Modern Language and Journalism at 620-341-5216.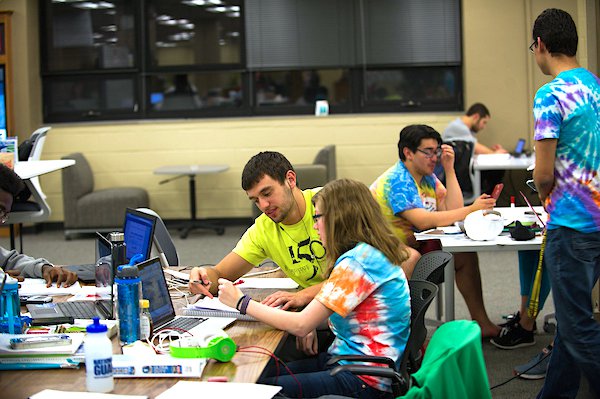 Follow us on social
facebook @EMLJ.esu
twitter @emlj_esu
Visit Campus
---
Come see what all the buzz is about! Sign up for a campus visit.
Become a Hornet
---
Apply to Emporia State University and study Healthcare.
620-341-5216
Plumb Hall 404
1 Kellogg Circle
Campus Box 4019
Emporia, KS 66801