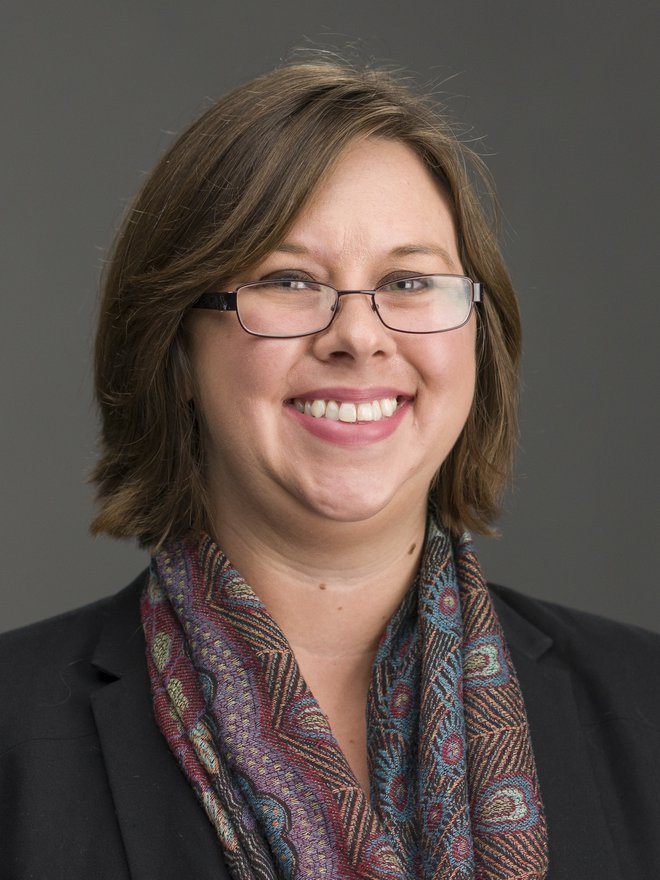 Jasmine Linabary
Assistant Professor of Communication and Theatre
Campus Box 4033
Building King Hall
Room 201
Dr. Jasmine R. Linabary joined the Department of Communication and Theatre in 2018. She earned a bachelor's degree in journalism and mass communication from Whitworth University in Spokane, WA. She received her M.A. in communication studies from California State University, Chico, and completed her Ph.D. in communication, with an emphasis in organizing, new media, and social change, at Purdue University.
She teaches courses in:
SP101 - Public Speaking
SP304 - Online Communication
SP315 - Small Group Communication
SP502 - Group Leadership
Dr. Linabary's work centers on issues of safety and inclusive participation in digital and physical spaces. Her research program is dedicated to interrogating participation and its relationship to space within organizational processes to advance theory, contribute to methodological innovation, and provide practical outcomes for scholars, practitioners, and everyday citizens. Specifically, she seeks to understand the processes and implications of creating space for participation, particularly for marginalized groups engaged in efforts to organize for social change. For example, her dissertation project, funded through a Bilsland Dissertation Fellowship and a PROMISE Award from the College of Liberal Arts at Purdue, was a digital feminist participatory action research (D+FPAR) project examining the potentials and limitations of digital space for transnational feminist organizing. This engaged project was recognized with the 2018 W. Charles Redding Dissertation Award from the International Communication Association. Her work has been published in the Journal of Applied Communication Research, Journal of International and Intercultural Communication, Information, Communication & Society, Big Data & Society, Conflict Resolution Quarterly, Feminist Review, and Communication Education, among others, and in several edited books. Her solo-authored and co-authored work has received top paper awards at both the International Communication Association and National Communication Association conventions.
As an engaged teacher and scholar, Dr. Linabary is committed to working with communities. Students in her classes are regularly asked to apply what they learn through community engagement and service-learning projects. She is the co-founder of the Community Impact Challenge at Emporia State University, which invites groups of students to identify creative and meaningful solutions to challenges facing the local community. Additionally, she consults with nonprofits and other social change organizations, particularly around monitoring and evaluation. She continues to be a contributor to the Purdue Peace Project, an initiative dedicated to locally led peacebuilding housed at Purdue University. Based on her community engagement efforts as well as her mentoring and teaching, Dr. Linabary was recognized as a 2016 recipient of the Association of American Colleges & Universities' K. Patricia Cross Future Leaders Award, recognizing her promise as a future leader of higher education.