Bachelor of Science in Education (BSE) - Biology
Teach the next generation
Bachelor of Science- Biology Education Concentration
If you're passionate about Biology and want to teach the next generation, the BSE degree is for you. This degree is a teaching degree available to students desiring licensure to teach biology at the secondary level.
Program of Study – Two Teaching Fields
Completion of this program will allow the student to become licensed to teach biology in the secondary schools if the student has another teaching field in some discipline other than biology. Under the two-field option, the total number of credit hours to meet degree requirements of both teaching fields may exceed 120 hours.
Program of Study – one teaching field
The one teaching field option provides for more intensive preparation for teaching biology as a major field.
Program of Study – Science teaching field grades 5-8
This program of courses is for middle school science endorsement. It is designed for pre-service and in-service teachers with other middle or secondary level teaching fields. This program closely parallels a similar program for elementary education preservice and in-service teachers.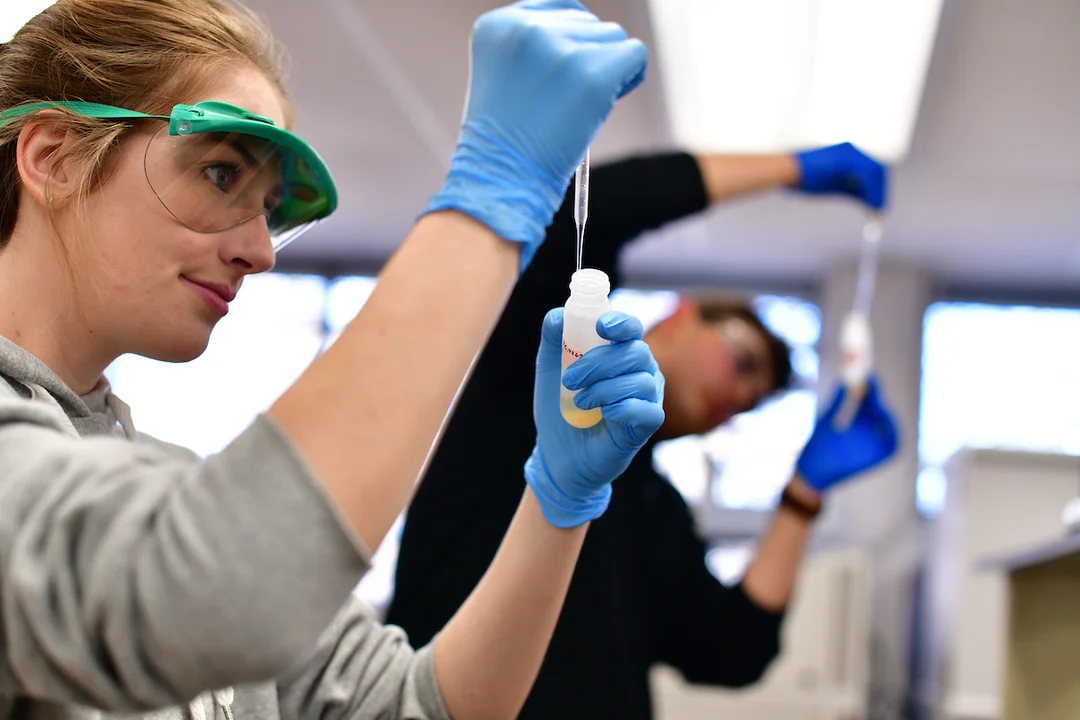 Why ESU?
Our professors don't want you to be a passive learner in the biology program, but an active participant in study and research in your field of interest. With smaller class sizes in your major, you'll have the opportunity to do original research of your own choosing or work with professors on ongoing projects.
Address + Location
Building
Science Hall 174
Mailing Address
1 Kellogg Circle
Box 4050
Emporia, KS 66801