Bachelor of Science, Biology – Healthcare Concentration
Do more with your degree
Bachelor of Science-Biology Healthcare Concentration
As a biology major at ESU, you will be exposed to the principles which underlie this science of living things. You also may engage in study leading to a more detailed understanding of the area in which you are most interested, for each of the areas is tailored to meet specific interests and needs.
So many possibilities
This degree program for students preparing for careers in the health-related professions (e.g. medicine, dentistry, optometry, medical technology, pharmacy, physical therapy, physician's assistant or veterinary medicine). These programs will require post-baccalaureate training at another institution. The Healthcare Concentration will provide the necessary pre-requisites for acceptance into these schools.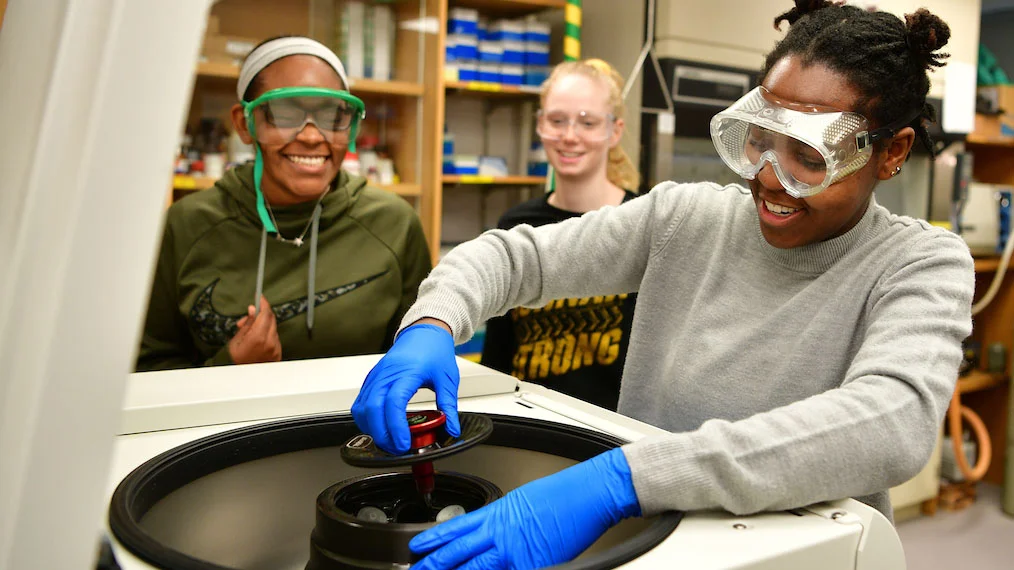 Why ESU?
Our professors don't want you to be a passive learner in the biology program, but an active participant in study and research in your field of interest. With smaller class sizes in your major, you'll have the opportunity to do original research of your own choosing or work with professors on ongoing projects. View complete degree requirements to learn more about this concentration.
Building
Science Hall 174
Mailing Address
1 Kellogg Circle
Box 4050
Emporia, KS 66801