Bachelor of Arts, Biology
Do more with your degree
Bachelor of Arts, Biology
As a biology major at ESU, you'll get the basic principles of the science behind living things, and elect a second area of study to match your career goals.
So Many Possibilities
In the BA in Biology program, depending on your second area of study, you might go on to careers in:
Scientific marketing
Science journalism
Regulation and policy creation
Law pertaining to the science community
You can go on to a number of positions with this degree, but if you're wanting to go to advanced studies in the field of biology, the BS in Biology is a better option for you.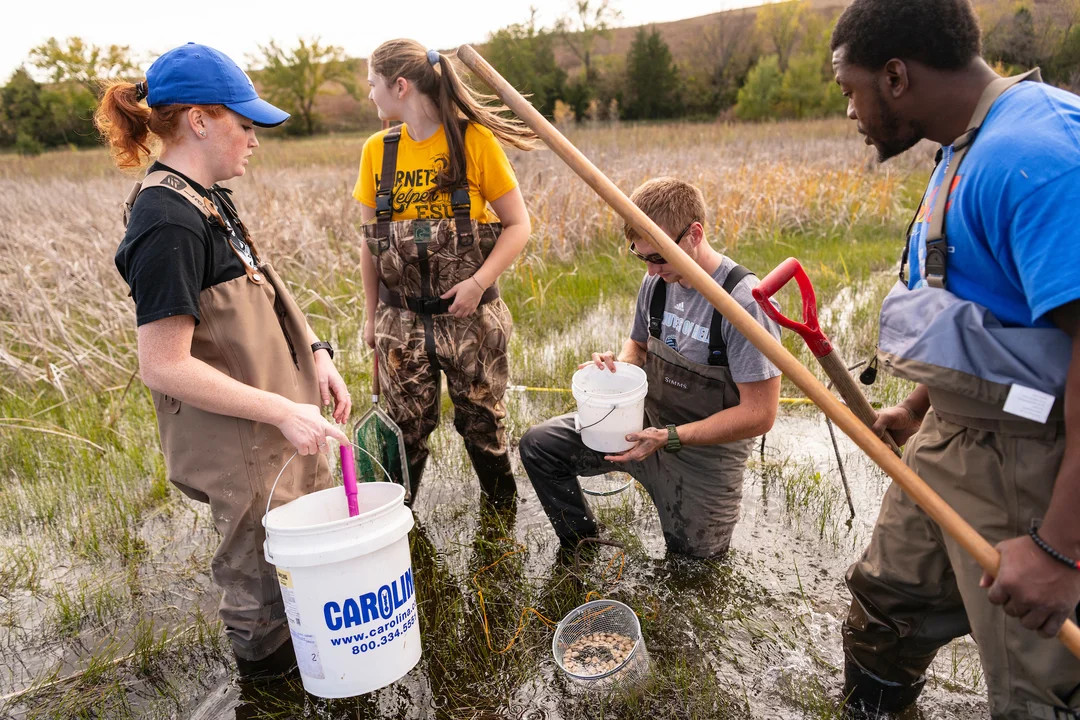 Why ESU?
Our professors don't want you to be a passive learner in the biology program, but an active participant in study and research in your field of interest. With smaller class sizes in your major, you'll have the opportunity to do original research of your own choosing or work with professors on ongoing projects.
Address + Location
Building
Science Hall 174
Mailing Address
1 Kellogg Circle
Box 4050
Emporia, KS 66801