Pre-Professional Programs - Veterinary
Do more with your degree
Students desiring to attend veterinary school are urged to complete a baccalaureate degree of their choice while completing the pre-professional requirements. It is recommended students choose a Major in Biochemistry and Molecular Biology or Biology with a concentration in Healthcare. The School of Veterinary Medicine, Kansas State University, requires the coursework listed below which constitutes 70 hours of equivalent courses at ESU. Students wishing to attend another veterinary school should consult an appropriate catalog. These 70 hours must be completed by the end of the spring term prior to the fall the student wishes to enter the professional veterinary program at KSU so courses may be in progress during the school year the student is applying.
What can you do with this degree?
This program prepares you for Veterinary School.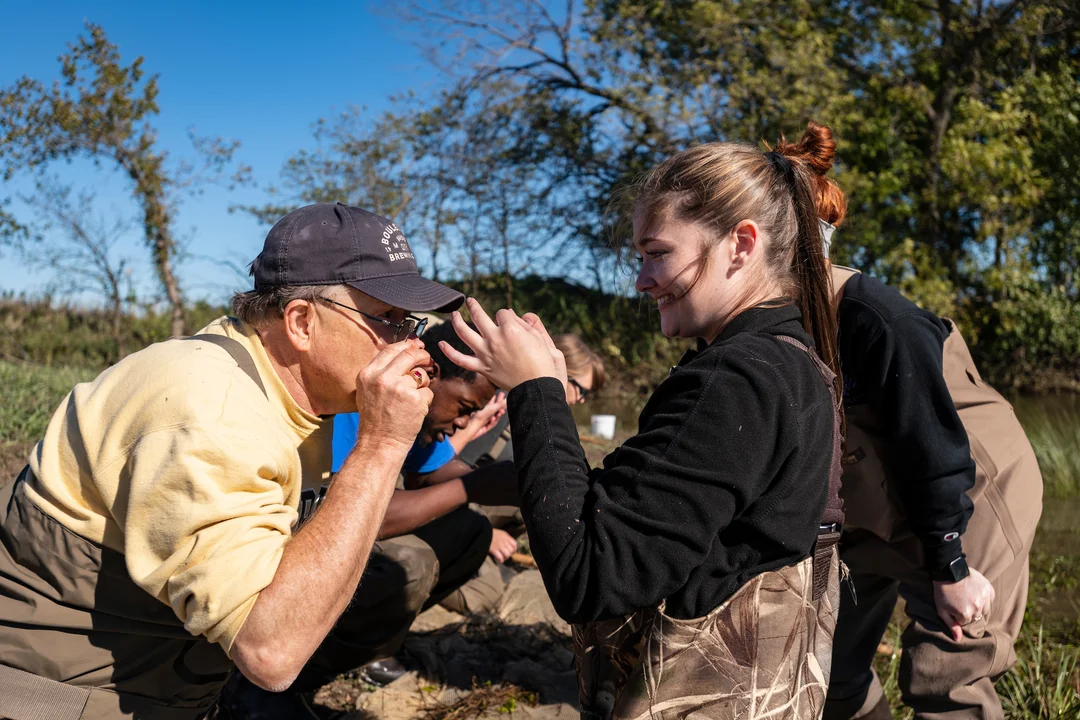 Why ESU?
Our professors don't want you to be a passive learner in the biology program, but an active participant in study and research in your field of interest. With smaller class sizes in your major, you'll have the opportunity to do original research of your own choosing or work with professors on ongoing projects.