Pre-Professional Programs - Pre-Optometry
Do more with your degree
Outstanding students may be considered for admission to optometry school after three years of college work. All students must contact the optometry school of their choice before applying to have the latest prerequisites.
Most optometry schools recommend a major in one of the sciences. A major in Biochemistry and Molecular Biology or a major in Biology with a concentration in Healthcare are recommended. Courses in business, psychology, and sociology are encouraged electives. Students, in consultation with their advisor, should clearly define the total requirements for admission to a specific optometry school. These include transcripts, interviews, the Optometry College Admissions Test, etc.
What can you do with this degree?
This degree prepares you for optometry school.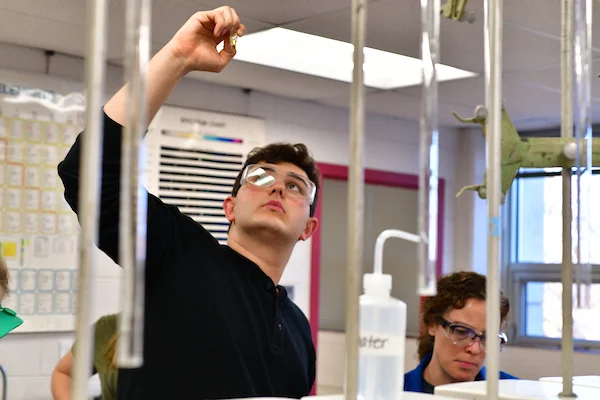 Why ESU?
Our professors don't want you to be a passive learner in the biology program, but an active participant in study and research in your field of interest. With smaller class sizes in your major, you'll have the opportunity to do original research of your own choosing or work with professors on ongoing projects.