Pre-Professional Programs - Dentistry
Do more with your degree
Pre-dentistry students are advised to select a major in Biology with the Healthcare concentration and work closely with the pre-dentistry advisor to fulfill the pre-requisites necessary to be admitted into a dental school. The specific curriculum will be dependent upon the schools of dentistry to which the students may wish to apply. Requirements for the various schools may be obtained from the advisor.
In addition to a strong GPA, students must score well on the Dental Admittance Test (DAT). It is desirable that the pre-dental student receive as broad and liberal a college education as possible while meeting the pre-dental science requirements. For this reason, it is recommended that the student enroll in additional humanities, social science, and behavioral science courses.
What can you do with this degree?
This program prepares you for dentistry school.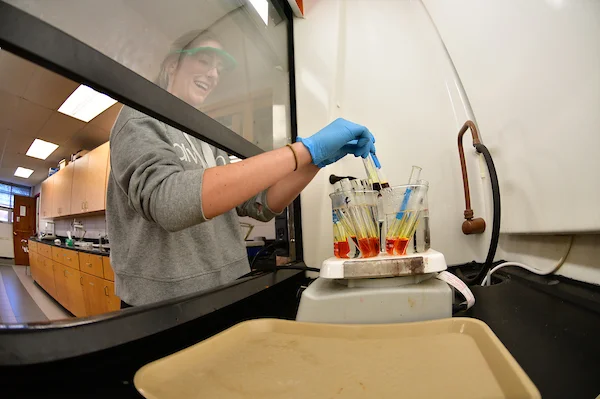 Why ESU?
Our professors don't want you to be a passive learner in the biology program, but an active participant in study and research in your field of interest. With smaller class sizes in your major, you'll have the opportunity to do original research of your own choosing or work with professors on ongoing projects.
Contact the Biology Department
Building
Science Hall 174
Mailing Address
1 Kellogg Circle
Box 4050
Emporia, KS 66801