Master of Arts-Biology
Do more with your degree
The Master of Arts (MA) in Biology option is a scientific degree that is designed to provide additional biological training through coursework. This program does not require enrollment in the department's Research Design and Analysis and Scientific Writing Courses and therefore does not require the department's English Proficiency Examination. Students may tailor their courses toward particular professional concentrations (e.g., botany, ecology, microbial and cellular biology, zoology, etc.). This option is appropriate for students pursuing a career in biology or for continued graduate study.
So many possibilities
Qualify for more advanced positions in applied biology
Prepare for further graduate training
Teach at the high school (pending certification) or college levels
Applying for this program
More information on applying

Students who plan to do graduate work in biology should have an adequate background of undergraduate courses suitable to the area of biology in which they are interested. If such a background is lacking or incomplete, the student may be asked to make up those deficiencies.

Prospective students who are interested in applying to the MA graduate program of the Department of Biological Sciences are required to submit an ESU Graduate School application and Biology Graduate Application, both of which should be submitted online.

The Biology Graduate Application form asks for a personal background statement detailing your goals and experience in biology. Applicants are also required to have three recommenders submit recommendation forms.

The department's Graduate Committee will make an admission decision based upon the application materials. The applicant can be accepted unconditionally, with condition, on a probationary basis, or the applicant can be denied. International students must apply for graduate studies through the Office of International Education.

For additional details see our Guidelines for Graduate Study.pdf in Biology.

If you have further questions, contact the Biology Graduate Program Coordinator or the Department of Biological Sciences at 620-341-5311.

CREDIT HOURS REQUIRED

36 Credit Hours (Master of Arts option)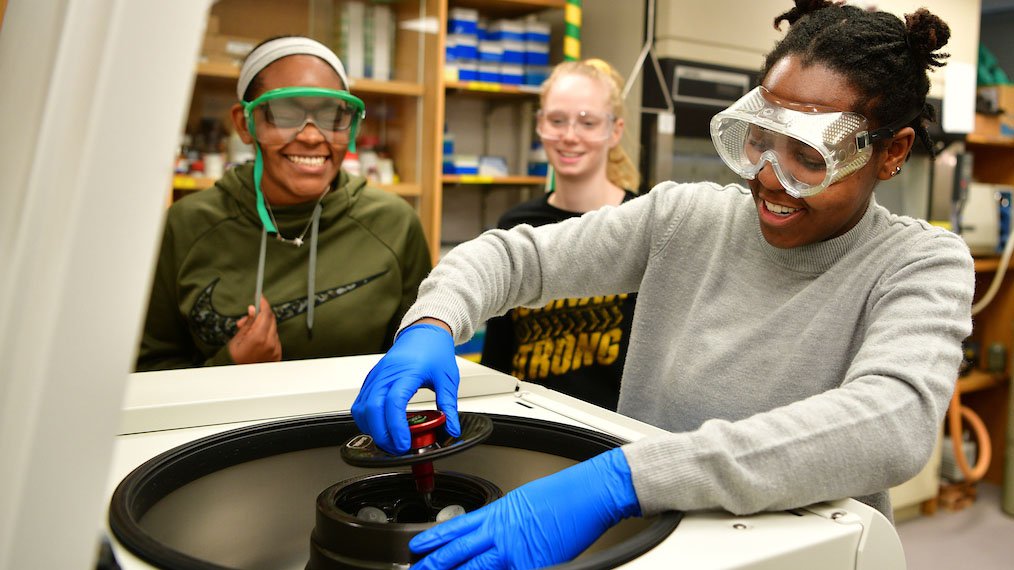 Why ESU?
Our professors don't want you to be a passive learner in the biology program, but an active participant in study and research in your field of interest. With smaller class sizes in your major, you'll have the opportunity to do original research of your own choosing or work with professors on ongoing projects.
Contact the Biology Department
Address + Location
Building
Science Hall 174
Mailing Address
1 Kellogg Circle
Box 4050
Emporia, KS 66801