Biological Sciences Department
At ESU, your study isn't limited to the classroom. We get you outside the classroom and into the field.
Biology At Emporia State offers Flexibility + Program Diversity
The Department of Biological Sciences offers undergraduate and graduate training in botany, cell biology, ecology, genetics, microbiology, physiology, teacher education, and zoology, as well as preparation for professional schools such as medical, veterinary, and dental schools. Biology majors at ESU are exposed to the principles which underlie this science of living things. You will also choose a concentration area tailored to meet yourspecific interests and needs.
Scholarships given per year
$30,000
Herbarium Plant Specimens
50,000+
---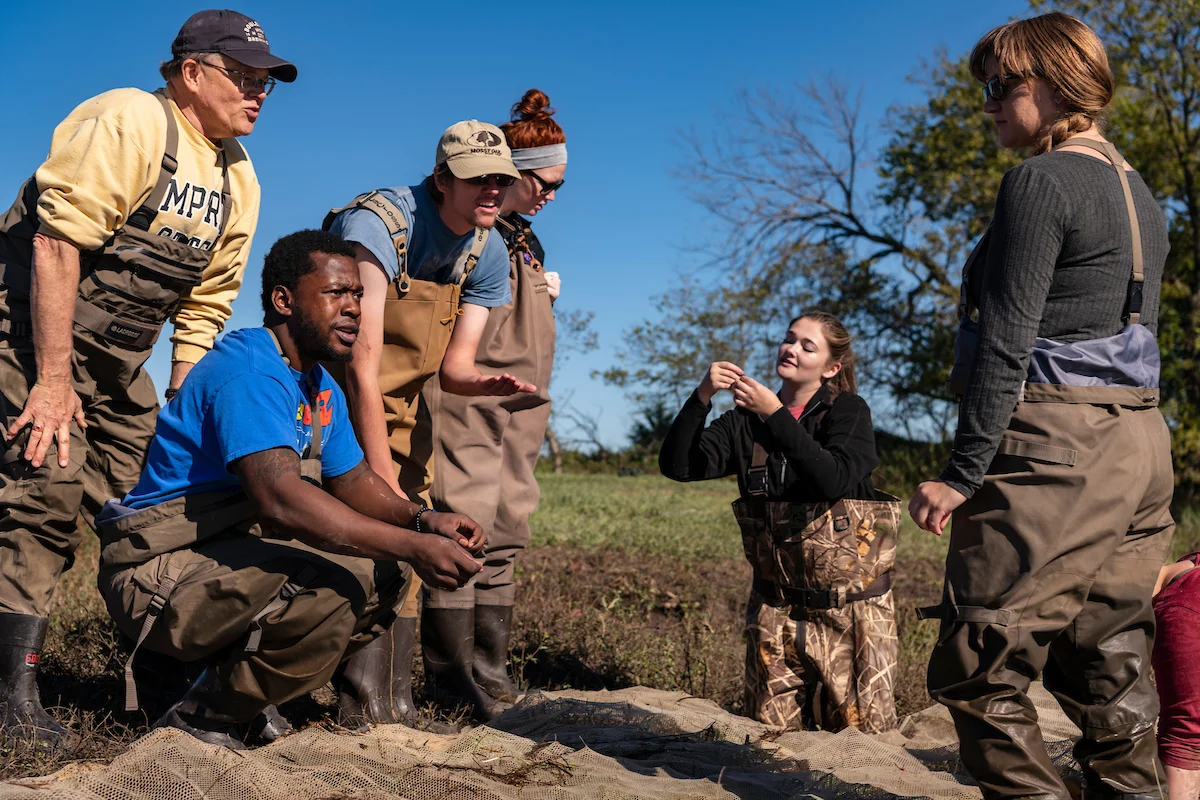 test
Get out of the classroom

You can study in the wild, from Kansas to the Bahamas, including our Natural Areas, which offer hundreds of acres of hands-on field experience. You will utilize state-of-the-art laboratory equipment to acquire the skills employers desire, including flow cytometery, DNA sequencer, and cell culture facilities.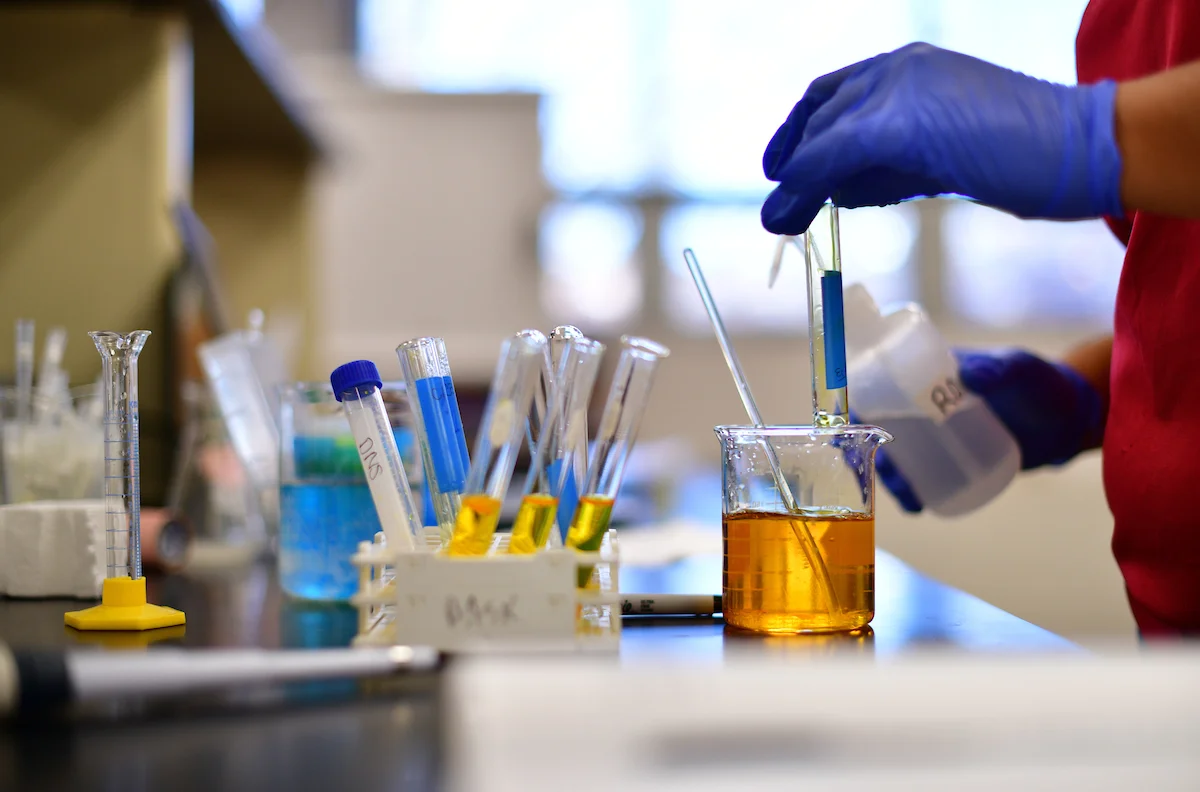 Scholarships
The Department of Biological Sciences provides nearly $30,000 a year in academic scholarships. For more information, go to our scholarship page.
Scholarships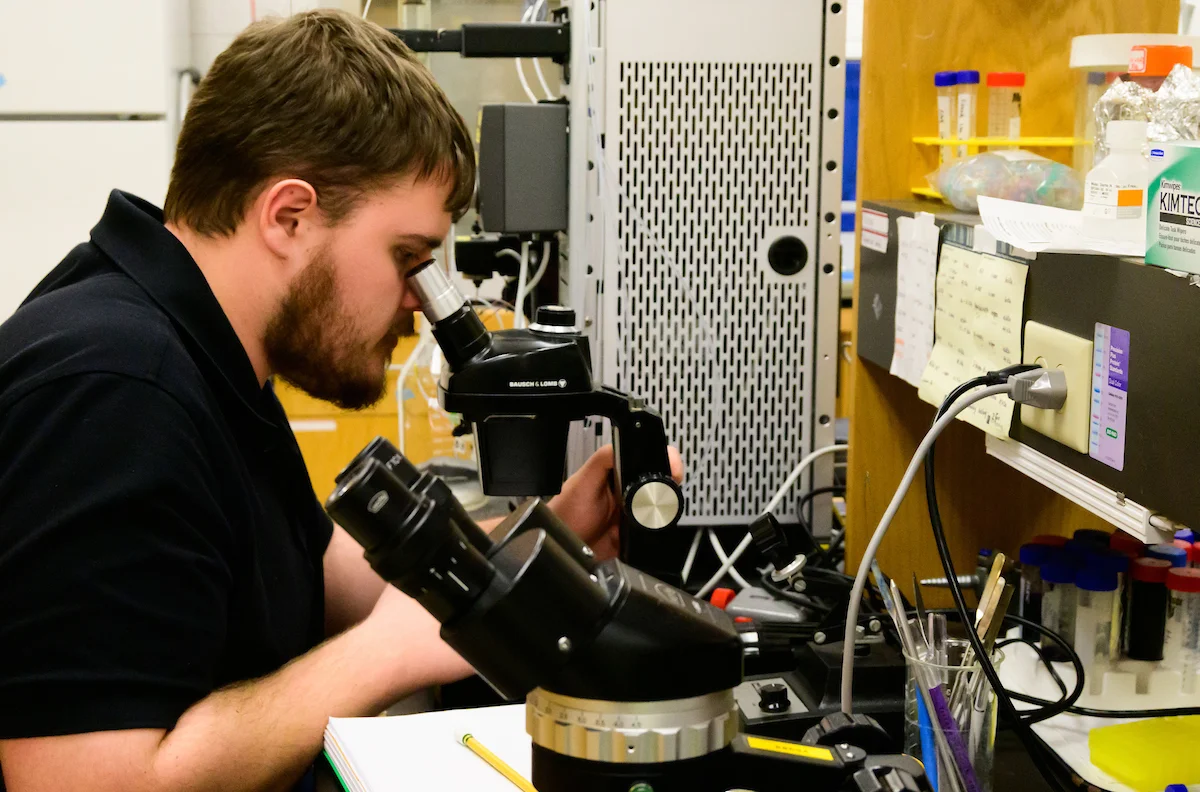 About Biological Sciences
15 Faculty, 7 Degree Paths, and 6 Student Organizations
About the Biological Sciences Department
Apply Now to Emporia State
Featured Programs
Healthcare-Biology
Bachelor of Science, Concentration
This program of study is most appropriate for students wishing to prepare for careers in the health-related professions (e.g. medicine, dentistry, optometry, medical technology, pharmacy, physical therapy, physician's assistant or veterinary medicine). These programs will require post-baccalaureate training at another institution. The Healthcare Concentration will provide the necessary pre-requisites for acceptance into these schools.
Ecology and Biodiversity
Bachelor of Science, Concentration
This program is appropriate for students seeking a specialized program of study in ecology and organismal biology. As a biology major at ESU, you will be exposed to the principles which underlie this science of living things. You also may engage in study leading to a more detailed understanding of the area in which you are most interested, for each of the areas is tailored to meet specific interests and needs.
Biology-Master of Science Thesis Option
Master of Science
The master's program in the Department of Biological Sciences is designed to qualify persons for continued graduate work at the doctoral level; for teaching biology in high schools, community colleges and liberal arts colleges; and for employment in various fields of biology, including certain fields of applied biology. This program is available on campus and offers concentrations in Botany, Ecology and Biodiversity, General Biology, Microbial and Cellular Biology, and Zoology.
Contact the Department of Biological Sciences