Department of Art Visiting Artists
Art Forum Visiting Artists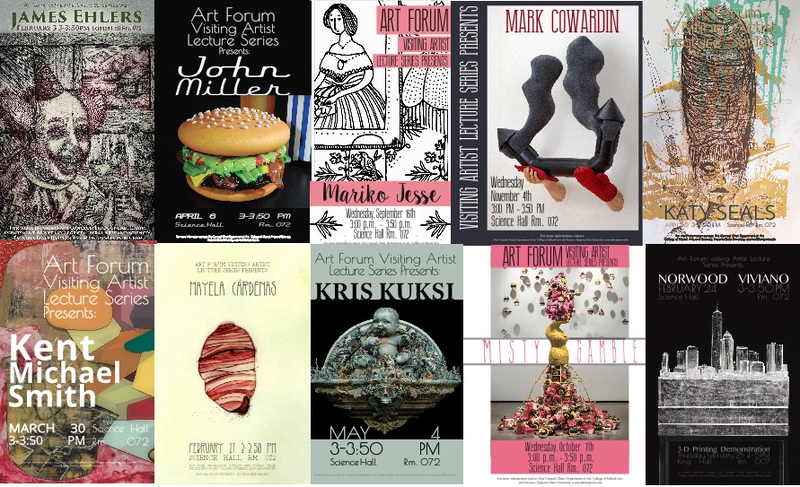 Art Forum lectures are from 3:00pm-3:50pm in Science Hall 072. Art Forum is open to the public. All are welcome!
February 26: Art Forum - Allysa Cervantes Hallet
Through her work she aims to bridge art, biology, and education to encourage others to view the world with a more curious and conscious eye. Her personal work depicts intimate ecological portraits, often focusing on species interactions and cycles. She otherwise enjoy portraying nature in various contexts, whether it take the form of a detailed scientific illustration or a colorful children's book.
March 25: Art Forum –Elizabeth Claffey
April 8: Art Forum –Glass Blowout
April 15: Art Forum –Michael Wirtz